This Week's Best eLearning News and Articles (Issue 161)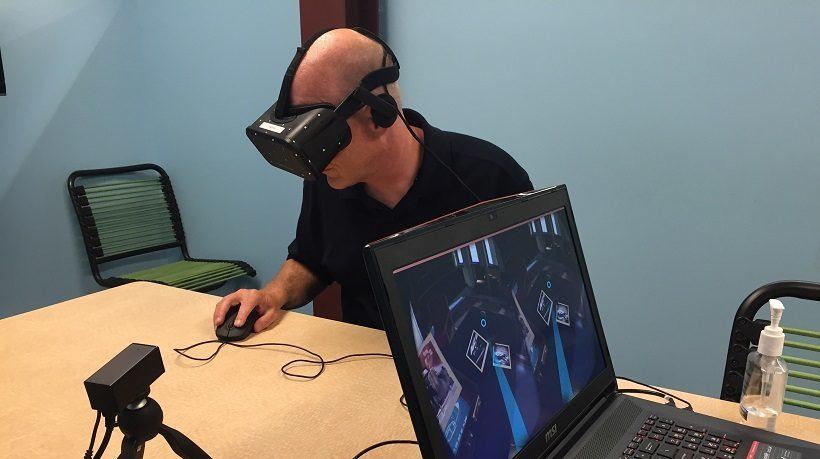 3 Instructional Design Strategies For Virtual Reality Learning
As the field of instructional technology pivots quickly to Virtual Reality, online learning developers must chose the correct strategy for creating the Virtual Reality learning experience. Otherwise learners will have a "cool" experience in the Virtual Reality environment, but not have tangible learning results.
Report: Integrating Your CRM And LMS To Drive Sales And Fuel Performance
Download this free report to see how an LMS can help transform your CRM from a costly investment into a sales-driving force.
Every Learning Management System Needs Content Support
If you've implemented a learning management system, you'll understand the value of customer support. Here are some common issues.
Lessons On Instructional Design From…My Dog
What can dogs teach us about instructional design? Well, a lot! In this blog, Carly shares lessons of instructional design she has learned from dog training.
The Many Faces Of eLearning #2: Instructor-Led Training With TalentLMS
Learn all about Instructor-led training: what it is, in which situations you need it and, most importantly, how TalentLMS supports ILT.
Providing A Positive Employee Experience Is Key To Engagement
We now know that motivated and engaged employees are one of our greatest assets in business. Engaged staff are more productive, more loyal; they deliver greater levels of service and innovation;
Six Dimensions Of Learner Experience Design
The rise of LxD signifies not so much a new field but a shift in focus, less emphasis on instruction and more on the learner. It's a more holistic approach to learning that considers the entire learning experience.
6 Features Of Learning Objects
Learning objects (LOs) are digital entities that are authentic and based on real-world events. They are integrated within an eLearning course, in response and direct correlation to the learning objectives.
Using Adobe Presenter Video Express To Integrate Video In eLearning: The Big eLearning Trend
Slideshows still have their place in eLearning experiences. However, eLearning videos offer a level of interactivity and realism that still images and text blocks simply cannot achieve. But how can you develop amazing eLearning videos without any production expertise?
6 Strategies You Can Use To Design Effective eLearning For Your Millennial Workforce
With increasing millennial workforce, organizations need to re-evaluate their existing learning strategies. In this article, I will explain 6 strategies that you can use to effectively engage and motivate your millennial workforce.
How Digital Learning Can Really Help Leaders And Managers
Leaders and managers are crying out for smart, personalized, blended, and digital solutions they can access on any device.
Board Games VS. BORED Games: Take A Cue From eLearning Blogs
For as long as there have been people on the Earth, they have been trying to find ways to entertain themselves. From the most rudimentary rock and stick games to the most advanced digital games of today, humans have sought enjoyment from play.
YouTube And Learning: The Future Of Self-paced As Well As Classroom Learning
Technology and learning has become closer in the last few years. With the development of modern Internet, corporate sector has completely changed its face – including the way business is conducted, how employees engage with people and how they learn.
6 Things To Know About Digital Transformation & HR
Digital transformation can contribute to an organization's growth and it can positively impact employees' engagement, happiness and organizational culture.
Length Matters: Why Your Explainer Video Should Be Two Minutes Or Less
Attention spans are short and time is precious. But there are more reasons why your explainer video length should not exceed two minutes.
The Déjà Vu Of Learning Business Process Outsourcing
In the last 5 years, Learning & Development outsourcing has grown by 25%, largely because of the cost-saving benefit. The majority of learning outsourcing providers today focus exclusively on cost efficiency, and in their quest for efficiency they are missing the bigger picture.
Top 8 Tips For Effectively Proofreading Your eLearning Course
You've spent countless hours brainstorming, storyboarding, and creating content for your eLearning course. The images have been selected and all of the interactive elements are in place.
How To Effectively Use Videos In eLearning
The eLearning industry has no option but to adapt to these changing habits of the learners. The supporters of interactive eLearning are vouching for videos in eLearning courses as one of the most prominent trends.
Top 10 Tips On eLearning Localization That Actually Add Value
Localization of eLearning courses to reach the global audience is a well established practice. However, successful localization needs to look at the entire development process (rather than see this as a translation exercise) and plan for several other factors that will help you succeed.
10 Tips To Improve Your Visual Design Skills For Non-Designers
Is it possible to create great visual design when you are not a designer? In this article, I'll share 10 simple tips to improve your visual design skills and ensure that, despite your lack of knowledge or experience, you can create your own high quality visual design eLearning environment.
5 Tools To Help You Create Innovative eLearning That Keeps Learners Engaged
Are you looking for ways to create innovative eLearning? In this article, I will take you through five tools that can help you create innovative eLearning that engages and delights your learners.
eLearning Associate
eLearning Associate Job at The American Institute of Chemical Engineers. Apply now with your resume at elearningindustry.com/jobs. Completely free.
eLearning Instructional Design Evaluation
eLearning Instructional Design Evaluation Consultants Needed Job at National Association of State Boating Law Administrators. Apply now with your resume at elearningindustry.com/jobs. Completely free.
Solution Architect
Solution Architect Job at SweetRush Inc.. Apply now with your resume at elearningindustry.com/jobs. Completely free.
Instructional Designer
Instructional Designer Job at ExtensionEngine, LLC. Apply now with your resume at elearningindustry.com/jobs. Completely free.
Learning Solutions Designer
Medidata is looking for an Learnings Solutions Designer. Learnings Solutions Designer Jobs available on elearningindustry.com/jobs.
SweetRush Wins Davey Awards For Interactive Multimedia And Video
The Academy of Interactive and Visual Arts recently announced the 2016 Davey Awards winners, and SweetRush was honored with two awards.
Gold For MLA College And Agylia At Learning Technologies Awards
Best Online Distance Learning Programme Gold for Marine Learning Alliance College and Agylia at the Learning Technologies Awards.
Innovative e-Learning: Training-Online.eu Launches A Free E-Shop Function
Training-Online.eu, a fast-growing e-Learning platform, is now giving its users the opportunity to gain additional earnings by displaying their online courses in a free e-shop.
Allen Interactions Takes Home Four 2016 International Davey Awards
Allen Interactions, an innovative custom learning design, development, and strategic consulting firm, received four Davey awards for excellence in Mobile Apps/Sites Education, Interactive Multimedia-Gaming, and Interactive Multimedia-Training.
Talented Learning Unveils 2016 LMS Vendor Awards
Independent learning technology analysis and consulting firm, Talented Learning LLC, recognized the "best of the best" learning management systems vendors this week, with its 2nd Annual LMS Vendor Awards.
iLearning Forum Paris, France
iLearning Forum Paris 2017 will open its doors on 24th and 25th January 2017 at Espace Champerret of Paris by welcoming e-learning, Training, HR and Talent Management professionals of the whole world.
Microlearning And Gamification: What Research Tells Us
Join Dr. Will Thalheimer of Work-Learning Research and Roni Floman of GamEffective in this special webinar, scheduled for the 24th of January, 2017.
New Year, New Trends In Instructional Design
Start the new year off with a bang! Join us as we discuss the latest trends in instructional design for 2017 including: gamification, social learning, bite-sized training, virtual & augmented reality, personalize learning, video application and more!
The LMS Meets 2017: What Learning Tech Buyers Need To Know
In recent years, the learning solutions landscape has changed dramatically. What does that mean for buyers and sellers? Join independent learning tech analyst, John Leh, for his annual LMS trends snapshot. RSVP now for this live online event, scheduled for the 27th of January, 2017!
Training 2017 Conference & Expo
For 40 years, Training magazine's annual Training Conference & Expo has given attendees the very best in skill-building content, covering all aspects of online and instructor-led training. Attend January 30 – February 1, 2017 in San Diego!
Upskilling With The Brain In Mind Infographic
To deliver training more effectively for upskilling your staff, you should understand how the brain works and create content with the brain in mind.
Game-Based Learning Investments Infographic
Game-based Learning Investments: A new analysis finds that 2016 investments in game-based learning firms is on pace to grow 20 percent over 2015.
The IT Skills Gap Infographic
Did you know that the largest percentage of citizen developers are between the ages of 18 and 29? The IT skills gap is an issue you will certainly confront.
12 Coping Skills For Dyslexia Infographic
The 12 Coping Skills for Dyslexia Infographic is targeted towards school aged children that struggle with Dyslexia and school.
7 Tips For Developing An eLearning Strategy Infographic
The 7 Tips for Developing an eLearning Strategy Infographic provides some tips and ideas to think about when developing an elearning strategy.
What Is Bespoke eLearning ? Featuring 6 Killer Examples
The edge that a bespoke or custom developed course has over off-the-shelf course is well established. Go through this video and the article on the same topic that illustrates the power of bespoke eLearning to create sticky learning through 6 examples.
Adobe Captivate – Using The Adobe Captivate Show And Hide Commands In Advanced Actions
In this video, I'll show you how you can use the Adobe Captivate Show and hide commands in advanced actions.