This Week's Best eLearning News and Articles (Issue 165)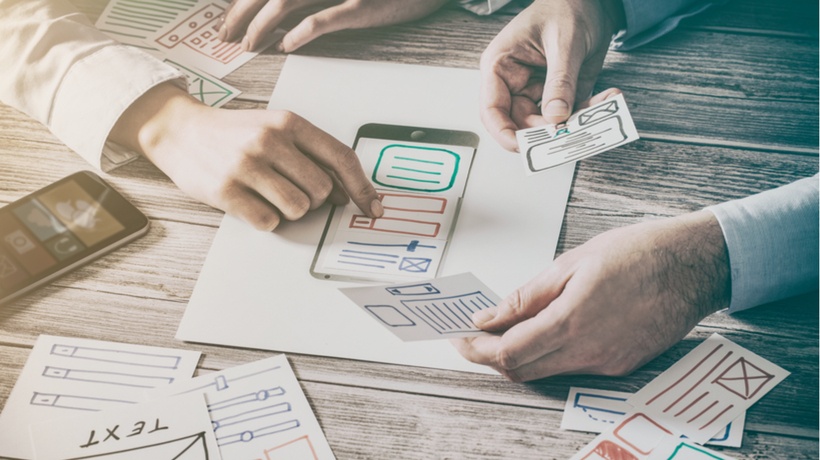 From Building Content To Meeting Today's Job Needs
Last month, I felt compelled to write about a trend I've been seeing in our industry: Doing less with analyzing and meeting instructional and performance needs and doing more with building content. I think this started happening when rapid development tools could make anyone into a learning practitioner.
What You Need To Know About Blended Learning
Boost training effectiveness by merging traditional learning approaches with experiential and social approaches through Blended Learning.
Ultimate eLearning Terms You Should Know: Part 2 (M-Z)
Last week, we decoded tongue-twisting eLearning terms from A-L. Today, I'll complete the list by defining the true meaning of training, from 'manifest' to 'white label'. Let's dive into the language of learning!
Six Achievable & Effective Techniques To Enhance Learner Motivation
Learner motivation is a critical success factor in designing e-learning that makes a difference. In this blog, Ethan lays out six effective techniques to enhance learner motivation.
How To Evaluate The Real Impact Of Your Employee Training Program
Which factors do you need to take into account in order to evaluate the real impact of your employee training program? Find them all in this article!
How To Measure Compliance Risk Using Online Assessments
Compliance violations can take a big bite out of your bottom line. When your organization doesn't uphold governmental standards, you may have to foot the hefty bill. It can also damage your reputation and lead to loss of business.
Donald Taylor On Video In Training
If you've been online for at least an hour or two, chances are you've watched an online video. Anything from highlights of last night's sporting event or a 15-second clip of a cat playing with a box.
Compilation Of 45 Game-Based Learning Journals: Part 2
This is Part 2 of Michael Sutton's compilation of an annotated list of journals that publish in the areas of Game-Based Learning, Simulations, Serious Games, Gamification, Virtual Reality and Immersive Learning.
How Not To Micromanage Your Learning And Talent Development Team
If management means doing the right things, and leadership means doing things right, micromanaging means believing you are doing both, while you're actually doing neither.
Adobe New LMS: Adobe Captivate Prime LMS Vs. Conventional LMSs
In this article, I will share 6 features that differentiate Adobe Captivate Prime LMS from conventional Learning Management Systems.
How To Increase The Effectiveness Of Your Mobile Learning Strategy
Today Learning and Development teams worldwide are seeking ways to keep their traditional eLearning as well as mLearning or mobile learning relevant and impactful. I will outline two approaches that you can use to increase the effectiveness of your mobile learning strategy.
Customer Spotlight: Titleist Uses Elucidat To Create Product Training
Titlelist worked with our partner, Learning Evolution, on this product training course for their new Vokey Design SM6 wedges. The course uses well produced videos and branching to deliver an engaging learner experience.
What eLearning Content Are You Creating: Performance Support, Learning Or Information?
When it comes to elearning, there's certainly no need to feel shackled to a course. In fact, there's no need to limit your digital content to learning in a traditional sense. After all, we're in the business of improving peoples' performance, and we know modern learners also want content that can help them at their point of need.
Tips For Blended Learning Success In The World Of Corporate Training
Though traditionally, classroom-based instructor-led trainings have been the chosen route for corporate learning, the limitations of only classroom approach are now becoming increasingly evident, especially in the modern technology-enhanced scenario.
Keys For Choosing Employee Engagement Software
We review employee engagement platforms and discuss it's most important components you need to consider when choosing your engagement software.
How To Develop Character Illustrations In Role-Play Scenarios
People move with a multitude feelings, actions, and poses and your characters need to be illustrated in a similar way for an effective learning experience.
Why Can't Education Be More Entertaining?
I was so thrilled by the new series of Planet Earth on BBC and I thought, 'why can't all education be this entertaining?'. No reason – that's why!
Interview Feature: Website Redesign For Improved Functionality And Effect
In the first week of 2017, we officially unveiled a complete redesign of our website. The process was very much a team effort, with input from just about everyone in the company. The heavy lifting, though, was done by three members of our design/programming team: Rick Carruth, Joe Payton, and Tim Spencer.
Learning And Development Tools That Are All About Themselves
Did you know that American corporations spent 70 billion dollars on training in 2016? And that 68% of American workers rate policies connected to Learning and Development (L&D) as most important?
Stuck For eLearning Ideas? Learn How To Think Differently About Your eLearning
Stuck for eLearning ideas on how to design your eLearning course? Let's revisit some old principles of Instructional Design and draw inspiration from my favorite eLearning examples.
5 Tips To Use The Plutchik's Wheel Of Emotions In eLearning
Even the most logical and grounded learners are guided by their emotions. As humans, we feel before we think, and our hearts tell our heads whether the information is worth learning
Financial Training Associate
Financial Training Associate Job at NRUCFC. Apply now with your resume at elearningindustry.com/jobs. Completely free.
Instructional Design Specialist, Part Time
Instructional Design Specialist, Part Time Job at Miami University Regionals. Apply now with your resume at elearningindustry.com/jobs. Completely free.
eLearning Associate
eLearning Associate Job at The American Institute of Chemical Engineers. Apply now with your resume at elearningindustry.com/jobs. Completely free.
eLearning Instructional Design Evaluation
eLearning Instructional Design Evaluation Consultants Needed Job at National Association of State Boating Law Administrators. Apply now with your resume at elearningindustry.com/jobs. Completely free.
Solution Architect
Solution Architect Job at SweetRush Inc.. Apply now with your resume at elearningindustry.com/jobs. Completely free.
gomo Named A Top Authoring Tool By Training Industry
gomo adds to its impressive list of awards – now featured in Training Industry's 2017 list of 'Top 20 Authoring Tools'
Learningonline.xyz And Microsoft Collaborate To Build A Language Learning Bot
Microsoft develops a language teaching bot for Skype with Learningonline.xyz and partner company Eton Institute.
Lambda Solutions Receives 2016 Brandon Hall Group Award For Zoola Analytics
Lambda Solutions, leaders in innovative learning technologies, was awarded a 2016 Brandon Hall Group Award — Best Advance in Learning Management Measurement & Business Impact Tools, for Zoola Analytics.
Leading Edge Updates Help LCMS Facilitate Microlearning Requirements
The digital learning content management business solutions producer, eXact learning solutions, has announced its largest ever presence at a Learning Technologies event.
Expertus Doubles ExpertusONE LMS Users In 2016
ExpertusONE was selected by a number of the world's largest companies because of its superior platform scalability, globalization, admin efficiencies and partner/customer training support.
Insider's Guide To LMS Selection: Talented Learning And Docebo Webinar
The LMS landscape is crowded and difficult for potential buyers to navigate. But it doesn't have to be that way. In this live online event, scheduled for February 16th, two industry experts team up to help you find the fastest path to your next learning solution.
Must-Have Tools For Any Instructional Design Budget
Are you equipped for innovation? Join us, on February 28th, as we share with you instructional design tools for any point in your career! We'll break it down for you from price point, to features, and show you examples for expanding your eLearning toolkit!
INTED2017-11th International Technology, Education And Development Conference
The 11th annual International Technology, Education and Development Conference, INTED2017, will be held in Valencia (Spain) on the 6th, 7th and 8th of March, 2017.
Articulate Storyline Fundamentals Certificate
Attend Training magazine's most popular Certificate Programs without leaving your office! In this live, online workshop, starting March 7, 2017, learn how to deliver more effective and appealing eLearning that saves you time/money using Storyline!
Chief Learning Officer Forum USA 2017
This conference has been created to give you the C-Level learning and development view on leadership development, workforce engagement and the retention of talent. Join us in New York City, March 7-8, 2017.
The Growth Of Visual Learning Infographic
Be The Growth of Visual Learning Infographic takes a look at some important facts influencing this growing trend in eLearning.
10 Bad Habits That Kill Productivity Infographic
The 10 Bad Habits That Kill Your Productivity Infographic shows a list of bad habits you should avoid doing and also solutions to become more productive.
A Lesson On Workplace Motivation Infographic
Engaged employees can play a huge part in the success or failure of a business. Here is an infographic that gives us all a lesson on workplace motivation.
The Best Skills To Put On A Resume Infographic
Here are six easy steps to follow to make sure a hiring manager knows that you are the Mother of Dragons when it comes to being persuasive.
S.M.A.R.T. Goals For Online Learning Infographic
The S.M.A.R.T. goals framework is a simple way to engage in goal setting that will set your school, district, or classroom up for success.
ActivePresenter: How To Split And Join Multiple Videos Or Audios
In this video, I will show you how to split or join video lectures or video tutorials in your ActivePresenter project.
ActivePresenter Tutorial: How To Add Closed Captions
This video shows you how to add or remove Closed Caption in any video with ActivePresenter.