This Week's Best eLearning News and Articles (Issue 166)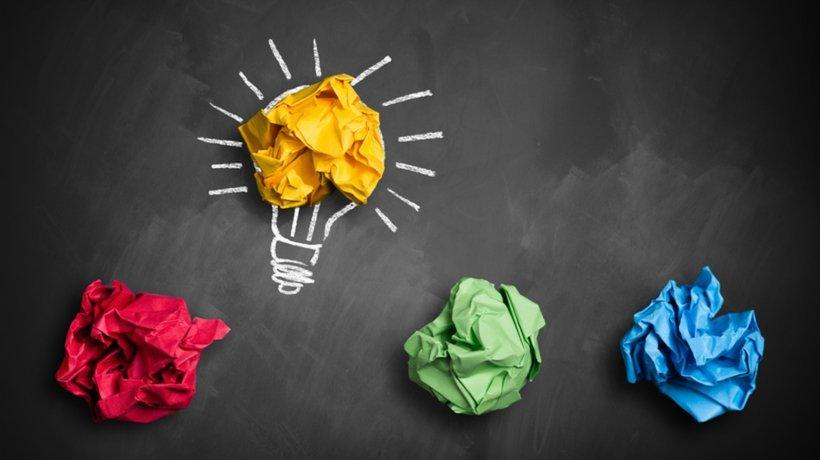 Making Learning Work
If we want to build agile, responsive, and high-performance workforces, we need to shift from learn-then-work to learning from work.
Informal Learning: Are You Leaving Your People To Fend For Themselves?
Informal learning, like social learning, occurs naturally whether or not companies provide a home for the information shared. Learn how to support it via LMS.
3 Tips On Writing For Animation
Media artist Joslyn Schmitt shares three pro tips to help you write for animation and create a memorable eLearning course that leaves a lasting impact on your learners.
7 tips For Developing An Online Training Culture In Your Organization
An online training culture can improve workplace efficiency, increase employee satisfaction, and help employees to adapt more easily to new tasks and challenges. That's achieved by cultivating a strong sense of community within your online training program, encouraging corporate learners to improve skills and expand their professional knowledge on an ongoing basis.
Developing The Best Company Culture In SaaS
Great developers build great SaaS products. And a great company culture builds great developers. That's what we believe at LearnUpon.
Benefits Of Moving Your Online Learning Platform To The Cloud
Which are the benefits of moving your online learning platform to the Cloud? Read about all the advantages a Cloud-based LMS platform can offer you!
AR, VR And 2017 Workplace Trends: An Interview With Ryan Tracey
In this interview with Ryan Tracey, we learn about the impact emerging technologies such as augmented and virtual reality will have on workplace learning. Tracey also shares a few thoughts and predictions as to what L&D should prepare for in regards to new and recurring trends.
APIs In Online Training: All eLearning Pros Need To Know
LMS, ROI, ILT, and many other acronyms abound in the world of online training. But there is one in particular that every elearning professional should commit to memory: API.
5 Ways To Make Learners Receptive To Learning
An important ingredient for a course to succeed is learners' receptiveness to learning. How can we get this right, opening up their minds for the possibility of learning, thereby making full use of what the course has to offer? Read on to find out.
6 Industries That Can Benefit From Virtual Reality Training
Virtual Reality headsets are a dream come true for global gamers, but eLearning professionals should also be excited about this futuristic tech. In this article, we'll highlight 6 industries that can benefit from virtual reality training, so that you can determine if it's a good fit for your corporate eLearning strategy.
Adobe New LMS: Adobe Captivate Prime LMS Vs. Conventional LMSs
In this article, I will share 6 features that differentiate Adobe Captivate Prime LMS from conventional Learning Management Systems.
Why Adopt Gamification For Corporate Training – 8 Questions Answered
Today, gamification is poised to impact corporate training significantly. It is more than a buzz and is gaining momentum on account of increased adoption of mobile learning. This article addresses 8 questions on why adopting gamification for corporate training makes sense.
5 Ways To Use The Docebo Learning Management System And Elucidat To Strengthen Learning Content
Elucidat's easy-to-use course authoring tool can now be integrated with the Docebo's learning management system. How can this integration improve your elearning content?
Customer Service Management Initiatives That Boost your Business
In this article, we will go over the 3 main elements for improving customer service quality and the right customer service management tools to help retain a high level of service.
7 Ways Online Training Can Fill In Performance Gaps
Do you want to improve workplace productivity? Do your employees have the skills they need to tackle tasks and increase profits? In this article, I'll explore 7 ways that online training can help you fill performance gaps in your organization.
The Challenge Of Learning And Development Outsourcing
The answer is they all are candidates for training opportunities. As such, if the training event is not conducted in-house, then it is outsourced to a third party organization to execute the training requirements.
Six eLearning Secrets To Boost Engagement
It can seem like there's a ton of work to do when you're creating a new eLearning initiative. It's easy to get wrapped up in the details and lose your way. Not to worry, just sit down and take a few breaths. Close your eyes and think of waves lapping on a beach.
Must-Have This Season: An Explainer Video On Your Landing Page
Although "must-have" sounds a bit as if an explainer video is a regulation, we don't want to force you to embed a video on your landing page. But because we have your best interest at heart, we'll provide you with some advice for morphing your website into a fertile channel.
Top 5 Tips To Market eLearning In Your Organization
Creating great eLearning courses for your employees is not enough; you need to convince them to take them and complete them successfully. But how can you capture your corporate audience's interest when the typical response to online training is "I don't have time for this"?
Online Personal Training: The Future Of Fitness?
It's no surprise there's a lot of information online. It's also no surprise you can get a lot done from behind your computer screen. Whether you want to know who the 36th President of the United States was or to pay your cable bill, all you need is the internet.
Socratic Questions In eLearning: What eLearning Professionals Should Know
Encourage your online learners to explore the subject matter and view problems with a fresh perspective. In this article, I'll highlight the 6 types of Socratic questions and I'll offer 5 tips on how to use Socratic Questions in eLearning.
Training Gen Z: 5 Myths Busted
Gen Z, who? The eLearning industry is a buzz with strategies for training Millennials and helping them cope with the changing business environment. This leaves Gen Z gaping in the face of the future… wondering how it will fit into the workforce.
Corporate eLearning: Do You Know Why Pictures Help Us Learn?
How do we use eLearning to provide more effective solutions that engage talent and improve performance? Having a corporate eLearning program is one thing. Making it a success is another. Learn how we can abandon traditional learning methods, leverage technology, and empower employees to succeed.
6 Tips To Build A Thriving Online Learning Community
Creating an interactive and engaging environment for your learners can be the key to running a successful online program. By building an interactive online learning community for your learners you are not only improving your course, but providing a much greater learning experience for everyone involved.
eLearning Insights: "Do You Really Need eLearning?"
In today's IT era many organizations and institutions are using eLearning because it can be as effective as traditional training but at a lower cost. Developing eLearning is more expensive than preparing classroom materials and training the trainers, especially if multimedia or highly interactive methods are used.
How Do You Infuse A Culture Of Innovation?
It is common for human resources professionals to be included in teams designed to foster innovation in today's corporations, institutions, and organizations. But how does one even start to persuade other people to adjust their thinking from the comfortable, safe ruts it has settled into?
Financial Training Associate
Financial Training Associate Job at NRUCFC. Apply now with your resume at elearningindustry.com/jobs. Completely free.
Instructional Design Specialist, Part Time
Instructional Design Specialist, Part Time Job at Miami University Regionals. Apply now with your resume at elearningindustry.com/jobs. Completely free.
eLearning Associate
eLearning Associate Job at The American Institute of Chemical Engineers. Apply now with your resume at elearningindustry.com/jobs. Completely free.
eLearning Instructional Design Evaluation
eLearning Instructional Design Evaluation Consultants Needed Job at National Association of State Boating Law Administrators. Apply now with your resume at elearningindustry.com/jobs. Completely free.
Solution Architect
Solution Architect Job at SweetRush Inc.. Apply now with your resume at elearningindustry.com/jobs. Completely free.
eCom Discusses Truly Accessible Learning At Learning Technologies 2017
With accessibility continuing to be a hot industry topic, eCom, the learning solutions specialists, will share their insight on how to achieve truly accessible learning, at Learning Technologies 2017, 1-2 February, London.
LEO Research Reveals A Growing Appetite For Measuring Learning Impact
New research conducted by LEO reveals that L&D departments are seeing the value of making learning impact measurement a priority.
ITyStudio Announces An Important Change For 2017
The first Serious Games and 2D & 3D simulation's authoring tool ITyStudio announces brand-new offers for 2017, following its new release available since last September.
Agylia Create Bespoke eLearning Programme For Meningitis Now
Agylia, a global leader in the provision of learning management and mobile learning solutions, is pleased to have partnered with Meningitis Now, a UK charity dedicated to fighting meningitis, in the design and delivery of the 'Meningitis Aware Recognition Mark for Pharmacies' programme.
CommLab India Session In ATD TechKnowledge® 2017 A Huge Success
CommLab India, a global leader in technology-enabled learning solutions, participated and hosted a session on mobile learning in the ATD TechKnowledge® 2017 conference held in Las Vegas.
Must-Have Tools For Any Instructional Design Budget
Are you equipped for innovation? Join us, on February 28th, as we share with you instructional design tools for any point in your career! We'll break it down for you from price point, to features, and show you examples for expanding your eLearning toolkit!
How To Gamify Contact Center Performance And Learning
Learn from real-life case studies of using gamification & feedback to drive an engaged workforce and improve learning. Join this expert series webinar, scheduled for the 2nd of March, 2017.
INTED2017-11th International Technology, Education And Development Conference
The 11th annual International Technology, Education and Development Conference, INTED2017, will be held in Valencia (Spain) on the 6th, 7th and 8th of March, 2017.
Articulate Storyline Fundamentals Certificate
Attend Training magazine's most popular Certificate Programs without leaving your office! In this live, online workshop, starting March 7, 2017, learn how to deliver more effective and appealing eLearning that saves you time/money using Storyline!
Chief Learning Officer Forum USA 2017
This conference has been created to give you the C-Level learning and development view on leadership development, workforce engagement and the retention of talent. Join us in New York City, March 7-8, 2017.
Benefits Of Integrating eLearning Solutions With Your Business Infographic
This infographic hopes to show you why some of the benefits of integrating eLearning solutions with your business processes are very real.
6 CV Writing Tips For Graduates Infographic
Without experience and exposure to the job market, it can be difficult for graduates to craft an attractive CV. Here are 6 CV Writing Tips for Graduates.
Get To Know Game-based Learning Infographic
The Get to Know Game-based Learning Infographic presents how learning games can be used in the classroom and their impact on student learning.
MOOC: Today And Tomorrow Infographic
Now that eLearning and remote education are on the rise, MOOC gains even greater recognition and recruits more adepts worldwide.
Emotional Intelligence And Leadership Infographic
Ηarnessed EQ to achieve incredible results in your career with the help of the Emotional Intelligence and Leadership Infographic
Adobe Captivate – Custom Table Of Contents Expand And Collapse Icons
Watch how you can create custom sized table of contents expand and collapse icons.
Adobe Captivate – Solving eLearning Problems By Breaking Them Down
Watch how you can solve your problems by breaking them down into small manageable chunks.