This Week's Best eLearning News and Articles (Issue 189)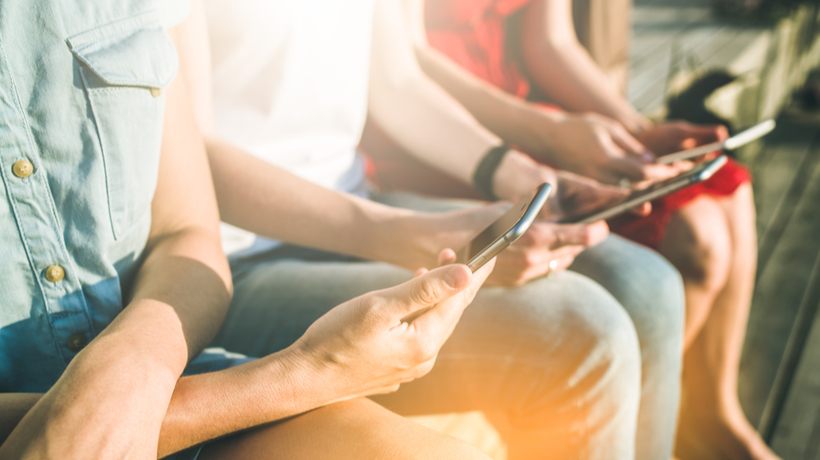 Free eBook – Mobile Learning: Let's Not Phone It In!
Almost everyone's considered mobility by now, to the extent that it's no longer 'new technology'. But what is the verdict on it? Is it actually useful? Is there a particular approach to using mobility that will help make mobile learning more robust? We discuss these and similar questions
5 Personalization Strategies Elucidat Uses To Make Leadership Training Stick
Using personalization strategies is vital because it helps make leadership training stick. But every potential leader doesn't need the same leadership training. Read on to learn 5 personalization strategies to improve your leadership training.
The Current State Of Corporate Personalized Learning
A recent study by Brandon Hall Group found that 90% of companies agree that personalized learning supports continuous development; however, less than 50% of companies use personalized learning either most or all of the time. What is the current state of corporate personalized learning?
Using Customer Service Strategies to Turn Employees into Brand Ambassadors
Over the past few weeks, we've discussed the importance of treating newly hired employees like potential customers. We've talked about the benefits of viewing onboarding as good customer service and of using upselling to drive employee performance improvement.
Tips For Designing A Comprehensive Training Evaluation Strategy
How do L&D teams prove to their executive sponsors and other key stakeholders that training programs—and the sometimes hundreds of thousands of dollars used to produce it—are fostering actual improvements in employee performance, and helping an organization achieve its mission-critical business objectives?
Tips And Strategies To Motivate Learners Appropriately
"Why?" "What's in it for me?" Two questions that Instructional Designers seem to be pondering all the time. And for good reason. Because, a learner who is convinced of the value of a topic is more likely to perceive a course on the topic to be highly worthy, and subsequently pay attention to the course.
Open For Business: Getting Data In And Out Of Your eFrontPro Talent Development System – Part 1
One of the trickiest things with the prevalence of technology in the workplace is all the data that is produced. So. Much. Data. And for training, this is especially true. That's why eLearning data management is a strong asset for any Talent Development System.
Outsourcing Online Training: How To Select The Right Partner And De-risk Your Initiative
Although outsourcing of online training has significant benefits, it does have inherent risks. This article outlines how you can mitigate these risks by selecting the right partner and create a successful outsourcing strategy.
Why You Need To Get To Know Your Learners
A comprehensive reporting suite is an essential part of any Learning Management System, but what does it tell you about who your learners really are?
How To Modernize eLearning For Mobile Adoption
The number 1 reason companies want eLearning modernization is for mobile learning (mLearning) compatibility, but if you want to modernize eLearning for mobile you need to know it takes more than just changing formats. The Instructional Design itself must be modernized for the characteristics of the mobile learner.
7 Ways To Use Microlearning In Corporate Training
Microlearning can be used across all industries and is not limited to the training programs mentioned here. But let's start with 7 great ways you can use microlearning in corporate training.
Learning Management System Vs. Training Management System: Which Is Best For Your Organization?
Are you looking for a piece of software to help bring your training online? Confused about which system it the perfect one for your business? We've got some tips to help you cut through the lingo and find the exactly the system you need to help your business grow.
9 LMS Best Practices To Implement A Learning Management System
'LMS Best Practices' is a series of articles that distils our 13+ years of experience in the eLearning domain, across industries and verticals world-wide, which will help you with all aspects of Learning Management Systems – from Selection to Implementation and beyond.
LMS Buyer's Kit: A Comprehensive Guide To Learning Management Systems
Choosing the right LMS for your company's needs can be a demanding and complex process. Expertus designed the free eBook LMS Buyer's Kit to provide potential LMS buyers with a comprehensive Learning Management System guide that will direct their LMS purchase decisions. In this article, I'll present what the free eBook LMS Buyer's Kit has to offer.
What's Missing In Your Online Training Evaluation – And How To Fix It
The Kirkpatrick evaluation model is the standard for assessing online training programs, but most organizations can't use it to prove ROI.
6 Practices And 5 Features Of A Gamified Learning Environment
Is eLearning just about sharing information that can be readily accessed? To make learning truly impactful, the learning experience also has to be enhanced. Modern learners are technology savvy and use technology platforms that provide the finest in terms of experience.
When Does Your Training Need To Go On A Private Cloud?
Few things illustrate the fast pace of change in the IT industry better than the enterprise data center. We have gone from big-as-a-house mainframes with slow-as-molasses magnetic tape storage to pizza-box sized servers with crazy fast SSDs, in the span of four decades.
5 Tips To Apply The FEASP Model In Online Training
Personal feelings play a pivotal role in the learning process. Read this article to learn how to apply the emotionally-centered FEASP approach in online training.
An 8-Step eLearning Recruitment Guide To Sourcing For Hard To Fill Positions
Every eLearning recruitment pro has faced challenges finding talent for hard to fill positions. This article provides 8 ways to source for this elusive talent and come out shining.
Training Worthy Of Attention: Attention, Memory, And Usable Knowledge
In the workplace, there are many things vying for attention: Work, deadlines, workplace drama, family issues, and more. We should assume that people have too many things to attend to, because they do. So how do we design in this situation?
The 70:20:10 Methodology – Part 1: Why Competency Models For L&D?
Competency models and competency management play an important role in the world of Learning and Development. This is often based on the idea that there is a positive relationship between competencies and organizational results.
Senior Trainer
This position will assist in all training aspects of the Nationwide Multi-State Licensing System & Registry (NMLS), delivering quality training to a variety of audiences, to include state regulatory agencies, industry firms and individuals, internal staff, and support users.
Senior Instructional and Graphic Designer
The Senior Instructional and Graphic Designer will work with business partners in Corporate Services to improve business performance through learning and performance improvement solutions.
Senior Software Engineer
Learning is a critical, life-long endeavor for medical students and doctors. Our customers must learn a massive amount of information in a few short years, and how well they demonstrate what they have learned has a major impact on their career options and choice of specialty.
Instructional Designer
Our Boston based client is looking for an Instructional Designer that has systems, technical, or software simulation design/development experience.
Senior Instructional Designer
The Senior Instructional Designer will create an Advanced Director ILT program for 12 necessary competencies the client looks for the Directors to master before moving into VP roles.
Making A Splash At SHRM17: Docebo Rescues Learners From Dull Training
Docebo will be exhibiting in New Orleans at SHRM 2017, ready to rescue learners from dull and dreary learning experiences. Attendees can find Docebo at booth 2443 or book a custom demo in advance.
Thought Industries Named Finalist For Best Enterprise Learning Solution
Thought Industries earns prestigious industry recognition by being named a finalist for best corporate/enterprise learning solution by the Software & Information Industry Association (SIIA).
Allen Interactions Sweeps Communicator Awards With 8 Wins
Allen Interactions, in collaboration with its clients, won a whopping eight Communicator Awards, including three Mobile Learning Awards and five awards in the Digital/Websites Category.
mLearn 2017 – 16th World Conference On Mobile And Contextual Learning
mLearn is the leading international conference on mobile and contextual learning and attracts participants from more than 60 countries annually to the conference.
EI Design Holds Microlearning Webinar; Announces Free Nugget Offer
After successfully holding a webinar on How You Can Use Microlearning To Improve ROI, EI Design has rolled out an offer to avail a FREE Microlearning nugget to help organizations understand the power of Microlearning and use it in their trainings.
eLearnz Conference, Awards And eLab 2017
eLearnz 2017 is a two-day conference held in Auckland on 1st & 2nd August with an eLearning Awards night and supporting one-day eLearnz eLab on 3rd August.
Essentials Οf Writing eLearning Quizzes And Polls
Enrich interactivity and learning with effective quizzes and polls. Join this ATD Online Workshop – Essentials Οf Writing eLearning Quizzes And Polls, scheduled for the 17th of August, 2017.
Learning From Marketing Summit – Live Online Event
Join us on August 23 and 24 for the Learning from Marketing Summit, where experts from the L&D and marketing fields will show you how to enhance your training and development solutions with knowledge and research from the marketing industry.
DoceboInspire
DoceboInspire, presented by Docebo, is a Learning and Development conference taking place in Boston, MA on September 18-19, 2017. Register to learn from the best in the eLearning industry.
ATD LearnNow – Game Design Workshop
At the ATD LearnNow: Game Design two-day workshop you'll learn how to create a learning game prototype that can make any learning program more fun and effective. The event is scheduled for 20-21 September 2017. Join now!
5 Big Applications of Screencasting Infographic
With a hundred of eLearning authoring tools these days, the utility and importance of screencasting are on the rise. Here are some of the top applications.
Contemporary Non-Traditional Students Infographic
Non-traditional students are a driving force in changing education, from the rise of distance learning, to the increased demand for career-focused programs.
9 Questions to Ask Before Sending Your CV Infographic
Before sending your CV to any recruiters, you must ensure that it is flawless. Use these questions to make sure that your CV is ready to impress.
Top 5 eLearning and Development Trends for in 2017 Infographic
Here are 5 eLearning and Development Trends that will dominate 2017. If you use eLearning for your training, you definitely need to know the trends.
The Digital Diet of the American Teen Infographic
Teens spend more time consuming digital media than sleeping. Digital media consumption, aka digital diet, is now the most time-consuming teen activity.
ActivePresenter – Introducing To User Interface
ActivePresenter – Screen Recording & Interactive eLearning Authoring Tool. Let's get to know the ActivePresenter User Interface in details.
How To Create Video Demonstrations
How To Create Video Demonstrations? In this video, we will learn how to create a video demonstration with ActivePresenter.