This Week's Best eLearning News and Articles (Issue 211)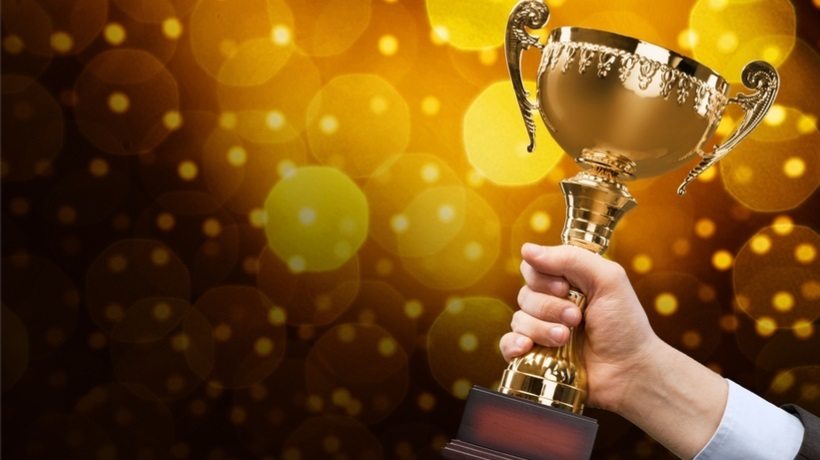 Top 10 eLearning Content Development Companies For 2017
Going strong! Our list of the top 10 eLearning content development companies of the year is here for the 5th time in a row – the list is comprised of companies which share a genuine passion for extraordinary eLearning content development. Bonus: For 2017, we will also present you 10 noteworthy eLearning companies. If there's one thing we learned as we scoped through both lists, it's that each of these firms is doing something right.
3 Winning Microlearning Tips And Examples
Microlearning is not a new idea and it's not guaranteed to be effective. Like anything, effectiveness depends largely on the execution. Here are 3 tips and examples designed to help ensure your microlearning works for your learners.
Tips And Best Practices To Create Highly Effective Blended Training Program Design
Blended training enables you to get the best of online training, yet not lose out on the impact of human interaction. In this article, I share tips and best practices that you can use to create highly effective blended training programs.
Promoting Positive Workplace Culture
For decades now, most employers and organizations have simply reacted to the laws about sexual harassment training and dealt with the fallout whenever noncompliance arose.
Employee Engagement And Empathy
When your top performers make important decisions on the job, are they most likely thinking rationally or emotionally? The answer may surprise you.
Training Management Software Buying Guide For Training Managers
A training professional's guide to choosing the right LMS for your organization.
5 Standards Of A NextGen Learning Management System
Has your LMS been able to keep up with advances in technology? Or has it been left behind in the dust as the NextGen Learning Management System races ahead? Read on and discover what you might be missing out on!
Members Only: Controlling Access To Your eFrontPro Portal – Part 1
Creating and maintaining a training program isn't just about who you get into your portal, it's also about who you leave out. Restricted LMS access is an important security and commercial feature that eFrontPro does very well!
A 7-Step Instructional Design Guide For eLearning Gamification
eLearning badges, leaderboards, points, and leveling up can be powerful motivators for your online learners. In this article, I'll offer a 7-step guide that Instructional Designers can use to gamify the eLearning experiences they design for their audience without losing sight of the subject matter.
5 Ways Game-Based Learning Redefines Product Sales Training
This article aims to enlighten training managers on the benefits of opting for game-based learning in online Sales training programs.
6 Recommendations For Creating User-Generated Content
Moving toward user-generated content is not easy, but the recommendations and tips shared in this article can help you ensure successful implementation of this very rewarding practice.
3 Clever Marketing Tactics To Improve Your eLearning Program
If you work in marketing you know sometimes it's important to get creative in order to move the needle and generate more leads. For eLearning programs, it's all about driving fresh traffic to your website, optimizing conversion rates, and generating word of mouth referrals.
4 Reasons Why Responsive eLearning Design Is A Necessity To Your Strategy
In today's digital climate, making sure that your courses are responsive isn't really optional anymore – it's a necessity. Not convinced? Read about 4 reasons explaining why responsive is here to stay.
Top 5 Reasons For Using Predictive Analytics In Corporate eLearning
Algorithms, metrics, and LMS data may hold the key to unlocking online training success. In this article, I'll explore the 5 top reasons for using predictive analytics in corporate eLearning to achieve the desired outcomes and lower employee attrition rates.
Microlearning: 6 Types Of Bite-Size Revolution
What are the types of microlearning that cater tailored needs of new-age learners?
Using Interactive Elements In eLearning Courses
There's no doubt that engaging eLearning courses grab learner's attention. One of the ways to build an immersive learning experience, is by introducing interactive elements as a strategy for designing courses.
Everything You Need To Know About SCORM And SharePoint
Is SharePoint SCORM compliant, and why is that important? This article will dive into the details of SCORM, and how trainers, who currently use SharePoint for eLearning, can extend its capabilities.
Using Readable Fonts And Type Sizes: How To Write And Organize For Deeper Learning (Part 2)
With hundreds of fonts available, choosing the right one for making your content readable may be a daunting task. In the second and final part of this article we'll solve this problem.
Alternate Reality Games: The Learning Connection
While Alternate Reality Games are engaging and fun, as a tool for learning they must also help learners achieve objectives and improve their performance. This article will explore how learning is more deeply constructed by learners as they interact and collaborate with peers to complete activities in an ARG.
Evaluating eLearning Investments Through A Cost-Benefit Analysis
eLearning is more than just another course. Significant equipment, technology, and a variety of resources are required to build results-driven learning solutions. eLearning may be a cost, but it's also an investment… when you get leaders to see the benefits the right way.
Free eBook: Scalable Workforce Onboarding For Fast-Growing Brand
Scalable workforce onboarding is one of the key factors that contribute to long-term partnerships between companies and employees, service providers or channel partners. SchoolKeep's free eBook Scalable Workforce Onboarding For Fast-Growing Brands guides you through all aspects of the subject at hand. In this article, I'll present what this great eBook has to offer.
Lighting & Lighting Control eLearning Educator
Responsible for designing new, innovative, engaging, eLearning content from highly technical lighting, lighting control, and utility industry provided materials.
Instructional Designer
eLearning Instructional Designers work closely with sales staff, clients, project managers, developers, and other instructional designers in the pursuit of creating e-Learning that fulfills eLearning Brothers' Custom mission statement: to delight our customers with deeply immersive and visually explosive eLearning experiences!
Instructional Designer, e-Learning
Our ideal Instructional Designer, e-Learning has three to five years of experience creating digital learning experiences for adults. Well-versed in instructional design methodologies, they are fast-paced, production oriented and possess a strong eye for visual design.
Senior eLearning Developer
This position will be responsible for launching us into the world of eLearning! Our goal is to produce eLearning that's similar to Salesforce Trailhead, using the appropriate multimedia elements (text, graphics, videos) to deliver eLearning that's effective and engaging.
LMS Analyst
Reporting to the Director of Blended Learning, the Business Intelligence Analyst will be responsible for gathering large datasets related to in-person and digital professional development records, looking for trends of our adult learners to help develop a picture of the impact of our blended learning strategy, where improvements can be made to drive scholar outcomes.
G-Cube Reckoned Amongst The Top 10 Content Development Companies
G-Cube, a leader in delivering e-learning solutions, was featured on the prestigious list of Top 10 content development companies 2017 by eLearning Industry.
SweetRush Tops eLearning Content Development Companies List For Fourth Year
The prestigious list from eLearning Industry recognizes companies that focus on quality and innovation and earn high marks from their clients.
OEB GLOBAL: Experts To Debate The Effect Of Social Media On Brains
As concern grows about the effects of social media and the Internet on young people, a panel of experts will discuss whether education institutions should do more to try to persuade students to get offline and get out more.
Sign Up Now For November Webinar On Delivering eLearning At Scale
On November 28th, award-winning authoring tool provider gomo will host an open webinar, 'How global organizations create and deliver eLearning at scale,' to provide valuable insights on how international businesses distribute learning content.
OEB 2017 Presents The Future Of Education In A Rapidly Changing World
This year's OEB Global conference explores the future of digital education.
Crash Course In Information Graphics For Learning
Start 2018 with professional growth by attending The eLearning Guild's free webinar on information graphics for learning. It showcases a best-rated, most popular sessions from Learning Solutions 2017 Conference & Expo.
The Surprise Connection Between Adaptive Learning And Gamification
Discover in this webinar how gamification, using triggers and alerts, can be used to provide customized, learner specific instruction in an engaging and thoughtful manner.
ATD TechKnowledge 2018
TechKnowledge will get you up to speed on what's hot in learning tech, and provide you with the hands-on experience you need to effectively incorporate the latest methods into your learning programs. The conference is scheduled for January 24-26, 2018.
How Nielsen Increased Learning Output With Employee Generated Learning
Danielle Walker (Director Solutions Development, Nielsen) and Kasper Spiro (CEO, Easygenerator) break down how Nielsen managed to increase learning output by using employee-generated content and significantly reduce the cost per course. Join them on the 24th of January, 2018.
New Year, New Trends In L&D
Join ttc Innovations as we drop the ball on emerging and continued trends influencing the world of Learning and Development!
Discover Computational Thinking Infographic
Computational thinking is a problem-solving process that critical thinking skills with the power of computing.
Combine Animated And Self-recorded Videos In Online Courses Infographic
The importance of videos in education & training has been increased. Combining animation & self-recorded videos in online courses results in great outcomes.
Best Practices To Migrate Flash To HTML5 Infographic
mLearning is an integral part of learning strategy. With the increase in demand to offer mobile learning, you need to plan to migrate Flash content to HTML5.
7 Benefits Of Mobile Learning Infographic
Mobile learning has brought learning to people's fingertips. Here are the 7 key benefits of mobile learning and why people prefer this method of learning.
David Kolb: Training In Circles Infographic
Learning never stops. It is a circular process that is better explained to us by education scientist David Kolb. Here is why you should train in circles.
Adding A Result Slide In Storyline 360
In this tutorial, I'll show you how to insert a result slide into a Storyline 360 quiz. This will display a score and will send information to your Learning Management System (LMS).
Adobe Captivate – Pop Up Mini Knowledge Checks
In this video, I will show you how to create a pop-up mini survey, multiple choice single answer, multiple choice multi-answer, true-false type question. This can be a great way to have pop up mini knowledge checks without interrupting the flow of training.
See our full eLearning Archive