This Week's Best eLearning News and Articles (Issue 212)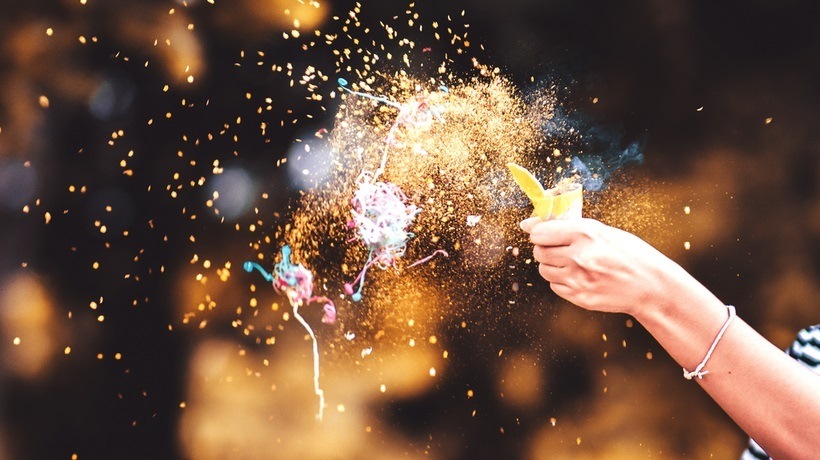 Top 50 Most Popular eLearning Industry Articles For 2017
Reaching the end of 2017, we can say that it has been a great year with new trends, theories, tips, and strategies for a better, more complete eLearning experience. In this article, we have gathered up the writings of our most popular authors, presenting you with the top 50 List of the most popular eLearning Industry articles for 2017.
Is Your Learning Technology Fit For 2018 And Beyond?
Your learning technology needs to equip you with the tools to ensure your content performs effectively over time. Make the right decision, and you can adapt your eLearning to your learner's changing needs. Choose the wrong technology and you'll be lumped on-going headaches.
Benefits Of Personalized eLearning – Featuring A Case Study For Instructional Designers
Today's learners are an impatient lot. They want maximum gain in minimum time. One of the approaches to meet this mandate is to use a personalized eLearning approach. In this article, I share 10 benefits of personalized learning and a case study that showcases its impact.
5 Ways Leadership Can Improve Employee Engagement
Senior leadership can have a profound effect on employee engagement. If senior leadership acts disengaged from their employees, employees will be disengaged. And they already are: in the US, about two thirds of employees are not actively engaged or psychologically committed to their job.
Leadership Training That Transforms
There is a misconception that some skills develop naturally, and that there are others that can never be learned. Leadership is not a part of a fixed mindset; leadership can be learned if properly trained.
The Importance Of Robust LMS Reporting For Training Companies
Offering your students eLearning through a Learning Management System is a great move for your business, but you also need to make sure that the LMS reporting is up to scratch for your business.
How Do/Will You Use Moodle Or Totara In Your Organization?
Corporate learners can either work through courses on their own or schedule in-person sessions through instructor-led training. In this article, we will explore how to use Moodle or Totara for both options.
Empowered Learners: Hyperconnected And Self-Directed
Research shows us that employees are accessing the learning they need differently from how they did just a few years ago. Here is how most of today's corporate learners are now looking for what they need away from their organization's Learning and Development channels.
Sure Fire Ways To Practically Lower The Cost Of Customer Training
The money you spend training customers to productively use your product/service can be your business' most important investment. Educated customers are more likely to recommend you to colleagues, re-sign their contracts, and cost less to support than those with no training at all.
5 Standards Of A NextGen Learning Management System
Has your LMS been able to keep up with advances in technology? Or has it been left behind in the dust as the NextGen Learning Management System races ahead? Read on and discover what you might be missing out on!
Members Only: Controlling Access To Your eFrontPro Portal – Part 1
Creating and maintaining a training program isn't just about who you get into your portal, it's also about who you leave out. Restricted LMS access is an important security and commercial feature that eFrontPro does very well!
A 7-Step Instructional Design Guide For eLearning Gamification
eLearning badges, leaderboards, points, and leveling up can be powerful motivators for your online learners. In this article, I'll offer a 7-step guide that Instructional Designers can use to gamify the eLearning experiences they design for their audience without losing sight of the subject matter.
5 Ways Game-Based Learning Redefines Product Sales Training
This article aims to enlighten training managers on the benefits of opting for game-based learning in online Sales training programs.
6 Recommendations For Creating User-Generated Content
Moving toward user-generated content is not easy, but the recommendations and tips shared in this article can help you ensure successful implementation of this very rewarding practice.
5 Benefits Of Creating A Certification Program
Organizations of all types—from nonprofit associations to Silicon Valley tech companies—choose to create certification programs for a wide variety of reasons. Is it time to create a certification program for your organization?
3 Questions To Ask For Selecting The Right Learning Technology
Before adding any of these new learning tools and platforms to your arsenal, be sure to ask a few key questions.
8 Notable Benefits Of A Successful LMS Integration With Your Current HR Systems
Is your new LMS compatible with your current HR systems? Will you be able to collect the Big Data you need to improve online training efficiency? In this article, I'll discuss the importance of combining L&D and HR assets to ensure a successful LMS integration with your existing HR systems.
7 Reasons Why You Should Use The Latest Mobile Apps To Boost Workplace Performance
Digitization has increased the scope of mobile apps for eLearning. Interactive mobile apps are a type of information delivery format developed for offline access to training courses on a mobile device, such as a smartphone or a tablet.
2 Reasons Why Cloud Training In Large Enterprises Does Not Work
If you read the news, it would seem that 'the cloud' is taking over the business world, and all of our processes will live there eventually, including training and development. Not so fast. While it's true that the cloud has some wonderful features that are prime for certain business models, it is naïve to think that it is the "be all and end all" for every company.
Why Deeper Learning Requires Practice And Feedback
Here is why getting practice and feedback right is crucial for promoting deep learning.
5 Ways To Use ARGs To Increase Employee Engagement And Performance
ARGs (Alternate Reality Games) can be a very valuable tool for increasing employee engagement and performance, optimizing training time, and fueling innovation.
Digital Learning Designer (Limited Term)
The University of Notre Dame's Office of Digital Learning is seeking a skilled digital learning designer to join our team and work with faculty to create unsurpassed educational experiences based in the sciences of learning.
Lighting & Lighting Control eLearning Educator
Responsible for designing new, innovative, engaging, eLearning content from highly technical lighting, lighting control, and utility industry provided materials.
Instructional Designer
eLearning Instructional Designers work closely with sales staff, clients, project managers, developers, and other instructional designers in the pursuit of creating e-Learning that fulfills eLearning Brothers' Custom mission statement: to delight our customers with deeply immersive and visually explosive eLearning experiences!
Instructional Designer, e-Learning
Our ideal Instructional Designer, e-Learning has three to five years of experience creating digital learning experiences for adults. Well-versed in instructional design methodologies, they are fast-paced, production oriented and possess a strong eye for visual design.
Senior eLearning Developer
This position will be responsible for launching us into the world of eLearning! Our goal is to produce eLearning that's similar to Salesforce Trailhead, using the appropriate multimedia elements (text, graphics, videos) to deliver eLearning that's effective and engaging.
New App Helps Future-Proof People With The Superskill Of Learning
The new Learn2Learn app delivers evidence-based strategies and practical techniques to empower people to become powerful agile learners, able to adapt and thrive in our era of rapid change.
Explosive Learning Solutions Returns To The Exhibition Trail In London
The learning and development consultancy, Explosive Learning Solutions, will be on view at two key security-related events in London in the coming months, as well as at the Learning Technologies event.
EI Design Wins 4 Davey Awards
EI Design's Gamified eBook "How Gamification Is Reshaping Corporate Training", and their innovative Microlearning nugget on Data Security "A Date With Data Dave" have won 2 Gold and 2 Silver at the Davey Awards.
SweetRush Named A Top 20 Gamification Company
Training Industry's annual list highlights "the best providers of gamification services/technologies in support of corporate learning and development."
AllenComm Awarded Brandon Hall Learning Excellence Awards
AllenComm honored for innovation in gamification, interactive learning and custom content creation
Crash Course In Information Graphics For Learning
Start 2018 with professional growth by attending The eLearning Guild's free webinar on information graphics for learning. It showcases a best-rated, most popular sessions from Learning Solutions 2017 Conference & Expo.
The Surprise Connection Between Adaptive Learning And Gamification
Discover in this webinar how gamification, using triggers and alerts, can be used to provide customized, learner specific instruction in an engaging and thoughtful manner.
ATD TechKnowledge 2018
TechKnowledge will get you up to speed on what's hot in learning tech, and provide you with the hands-on experience you need to effectively incorporate the latest methods into your learning programs. The conference is scheduled for January 24-26, 2018.
How Nielsen Increased Learning Output With Employee Generated Learning
Danielle Walker (Director Solutions Development, Nielsen) and Kasper Spiro (CEO, Easygenerator) break down how Nielsen managed to increase learning output by using employee-generated content and significantly reduce the cost per course. Join them on the 24th of January, 2018.
New Year, New Trends In L&D
Join ttc Innovations as we drop the ball on emerging and continued trends influencing the world of Learning and Development!
5 Ways To Motivate Different Kinds Of Students With Digital Learning Tools Infographic
In a group, students with orientation goals can get excited, and thrive. Learn how you can motivate children with the Digital Learning Tools Infographic.
Creative Mobile App Development – Mobile And Web Solutions Infographic
Find out all about creative Mobile App Development. Check a creative Mobile App Development – Mobile And Web Solutions Infographic.
8 Components of a Successful eLearning Business Case Infogaphic
These 8 components of a successful eLearning business case will help you convince key decision-makers in your organization to fund your training program.
Sitting Disease by the Numbers Infographic
Sitting Disease is causing an increasing number of Americans to gain weight, develop chronic diseases, and even die prematurely.
How to Get Management Buy-In for Your Training Program Infographic
In order for your training to succeed, it is crucial that mid-level managers and supervisors are vested in the program.
Abara LMS – Mobile First LMS – Overview
Abara LMS is a Learning Management System which is truly Mobile-First and offers a hassle-free learning experience on mobiles, tablets, and desktops. Watch the video to see why you should choose Abara #LMS.
Adobe Captivate – Publishing Your Project On Amazon S3
As a freelance eLearning designer developer, I often have to share my eLearning prototypes with clients for review. I have had several solutions to this over the years but recently had some extra difficulties with my previous solutions. After some research, I found this solution from the folks at Articulate. I suggest you watch this video in addition to what I'm offering here.
See our full eLearning Archive