This Week's Best eLearning News and Articles (Issue 214)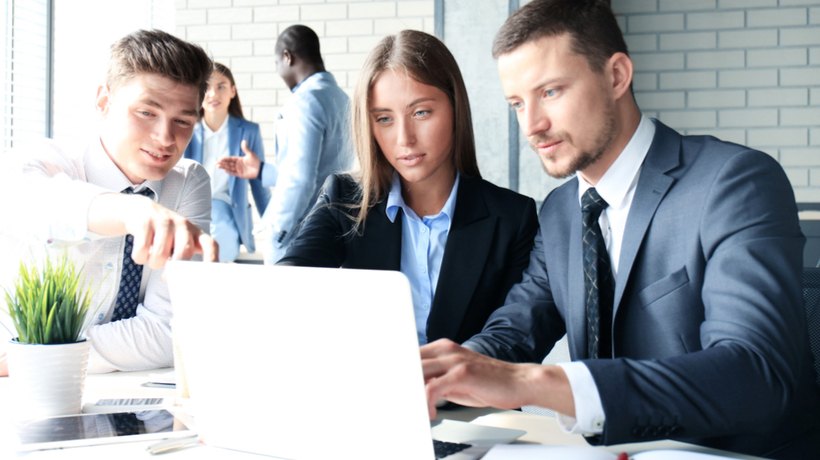 Free eBook: The Critical Importance Of Learner Experience In eLearning
In this free eBook you will explore why a learning program fails if the learning experience does not facilitate the learning journey, even if learners are provided with the best of tools.
5 Ways To Make Your eLearning Quiz Engaging (And A Festive Example)
Have you ever added a last-minute quiz onto the end of a piece of digital learning to make it feel 'complete'? It's a common technique, but one that doesn't make the most of it's potential. Carefully crafted quizzes can incentivize learners to revise, memorize key points, and encourage social sharing.
8 Benefits Of Informal Learning In The Workplace
Informal learning is self-directed learning that is driven by learner's passion and motivation. In this article, I outline the differences between formal and informal learning and show how you can leverage on informal learning in the workplace.
Leadership Training Built to Stand Out
When it comes to weighty business issues, leadership training is one of the heavier ones. It has a huge impact on the future of any business organization, and it can require a significant initial investment. Because both the benefits and costs can be substantial, picking the right vendor to create leadership training is not something to be taken lightly.
Take Control of Your Anti-Harassment Training
The workplace environment your company promotes speaks volumes in regards to your company's values. We all want to run successful businesses, but are we making workplaces where employees feel valued and safe? With the attention sexual harassment has been generating, there must be a plan to stop this type of behavior from continuing.
Must Have LMS Features, Part 2
In the second part of this article series on must-have Learning Management System features, we will explore 3 features that play a critical role in enhancing training effectiveness.
The Benefits A NextGen LMS Could Bring To The Employee Onboarding Process
Learning technology is on the move, and many Learning Management Systems (LMS) are simply not keeping up. We take a look at the impact NextGen LMSs are having on businesses, and how they can help the employee onboarding process.
5 Steps To Fix Your User Happiness Problem In Under A Month
If your company is experiencing churn and poor ratings from unhappy users, it may be time to focus on empowering their success with training.
7 Ways In Which An LMS Encourages Learner Autonomy
Wouldn't it be wonderful if your learning program looked after itself? If you give your learners a sense of ownership, there's no telling how far you could go.
Doctor's Orders: Create eLearning For Healthcare With TalentLMS
The training doctors and medical professionals, in general, receive, is of the utmost importance. Going with eLearning for healthcare training, therefore, is a no-brainer. Read on, to discover all the healthful benefits of TalentLMS!
5 Tips To Facilitate Upskilling In Corporate eLearning
Skills are the modern corporate currency. Acquiring new skills gives employees the chance to get that big promotion, increase their workplace productivity, and become a valuable member of the team. In this article, I'll highlight the top benefits of upskilling and I'll share 5 tips to facilitate upskilling in corporate eLearning.
Game-Based Learning – Revitalizing 3 Online Learning Activities
Simulations, scenarios, and assessments – 3 widely used activities in online courses. Learn how they can be pepped up by incorporating game-based learning.
eLearning Best Practice: Curate Instead Of Create Content
Why curating existing content is the best strategy for creating courses? Large organizations are facing a constant demand for information and actionable knowledge to meet business goals. This article breaks down what the benefits of leveraging existing resources are.
How To Find The Right Learning Management System For Your Certification Course
It's important to choose the right Learning Management System for your certification course, because it's the main way your students will interact with you and your program.
4 New Solution Categories To Consider When Selecting The Right Learning Technology
Here's a peek at the new solution categories of learning technology that are making an impact on the eLearning space.
13 Reasons Why LMS Implementation Fails
Planning for every eventuality can help you mitigate risks and improve resource allocation. In this article, I'll shed light on 13 LMS implementation pitfalls, and how to prevent them.
How Gamification Leads To Success In The Modern Learning Space
In today's modern world, most of the enterprises are choosing game-based learning as a way of engaging employees who enjoy fast-paced and mobile collaboration. It is not just a child game, but game mechanics are applied to learning in the workplace.
Top 20 Learning And Development Value Tweeters (3rd Edition)
Learning is at the core of knowledge and, as part of the learning community, there is a responsibility for us, and our colleagues, to disseminate knowledge objectively and to also be learners. Check out the 3rd Top 20 Learning and Development Value Tweeters.
Mastering Deeper Learning, Part 2: Feedback
This is the second part of a two-part article about the significant roles that practice and feedback play in promoting deep learning. Here is why meaningful feedback makes the difference.
Alternate Reality Game Benefits For Your Organization
Alternate Reality Games (ARGs) can benefit your organization in various ways. Let's take a look at some very interesting examples.
8 Important Functions Of An SMB Learning Management System
Which LMS features will benefit your small to medium-sized business? Read on to find out which 8 functions your SMB Learning Management System needs to have to offer the best ROI.
Instructional Designer (ITC)
CSU San Bernardino seeks a dynamic, energetic and self-motivated individual to provide assistance in instructional design and in building online courses and holistic degree programs to support the University's initiative for online and hybrid programs. The successful candidate will consult with faculty on instructional design, its processes, methodologies, timelines, and costs.
Digital Learning Designer (Limited Term)
The University of Notre Dame's Office of Digital Learning is seeking a skilled digital learning designer to join our team and work with faculty to create unsurpassed educational experiences based in the sciences of learning.
Lighting & Lighting Control eLearning Educator
Responsible for designing new, innovative, engaging, eLearning content from highly technical lighting, lighting control, and utility industry provided materials.
Instructional Designer
eLearning Instructional Designers work closely with sales staff, clients, project managers, developers, and other instructional designers in the pursuit of creating e-Learning that fulfills eLearning Brothers' Custom mission statement: to delight our customers with deeply immersive and visually explosive eLearning experiences!
Instructional Designer, e-Learning
Our ideal Instructional Designer, e-Learning has three to five years of experience creating digital learning experiences for adults. Well-versed in instructional design methodologies, they are fast-paced, production oriented and possess a strong eye for visual design.
War On Cyber-Attacks And Digital Disruption Are Business Priorities
Changing business priorities will see a greater emphasis on cybersecurity and digitalisation of processes over the next three years, according to almost 1000 senior executives.
LEO Wins Company Of The Year At The 2017 Learning Technologies Awards
LEO wins a double Gold at the prestigious 2017 Learning Technologies Awards for Company Of The Year and Designer Of The Year for Imogen Casebourne.
Fuse Universal & UCL Offer PhD Opportunity For Learning Science Research
Fuse and UCL to conduct ground-breaking research in collaboration with the Computer Science department at University College London (UCL) to explore machine learning driven personalised learning experiences.
NetDimensions Launches Talent Suite 13.2
NetDimensions launches a new version of Talent Suite with enhanced SaaS security features, mobile learning functionality, xAPI integration and classroom capabilities.
Lambda Solutions Partners With Catalyst IT Europe For Zoola Analytics
Zoola Analytics Empowers Catalyst IT EU Clients to Embrace Data from eLearning Systems
New Year, New Trends In L&D
Join ttc Innovations as we drop the ball on emerging and continued trends influencing the world of Learning and Development!
Using Agile Methods For HR And Learning Projects
In this webinar, we talk to a panel of Agile specialists who take a deep dive to provide some clarity and a practical road-map for using Agile methods in HR/L&D.
Learning • Technology • Design™ (LTD)
Learning • Technology • Design™ (LTD) is an extended virtual conference designed specifically for professionals in the business of continuing education and professional development.
Microlearning Summit
The eLearning Guild's Microlearning Summit will delve into the growing world of personalization and how we're getting closer to realizing its true potential.
The Art of: Knowledge Management, Learning & Communication
This exclusive one-day forum, brings together the leaders in these fields to interactively demonstrate through case studies and strategies on recognising the correlation between the three.
Facts About Languages Infographic
There are so many languages around the world. How much do you know about them? The Facts about Languages Infographic will help you finding out a lot.
9 Most Widely Spoken Languages Infographic
Interested in finding what are the most popular and useful languages to learn and develop your skills? Check this very informative and helpful 9 most Widely Spoken Languages Infographic and learn all about it.
5 Ways eLearning Can Transform Your Training Business Infographic
If you only provide face-to-face training with no eLearning, you are missing out. This infographic shows how eLearning can transform your training business.
Why Online Courses Are An Advantage For Students Infographic
This why online courses are an Advantage For Students Infographic demonstrates 5 important benefits of taking online classes.
How A Distance Learning Master Degree Can Boost Your Career Infographic
Can't decide where to study for a Master Degree? Take a look at how a distance learning master degree can Boost Your Career Infographic and help yourself.
Adobe Captivate – Replacing The Default Click Sound
In this video, I show you how you can replace the default click sound for buttons with your own choice of sounds.
Adobe Captivate – Multi State Objects In Drag And Drops
A viewer on my YouTube channel asked if there was a way to change the color of the text of a drag object once it was dropped onto a drop target. In this case from a darker color to a lighter shade to create the appropriate amount of contract needed. Here is my solution.
See our full eLearning Archive