This Week's Best eLearning News and Articles (Issue 217)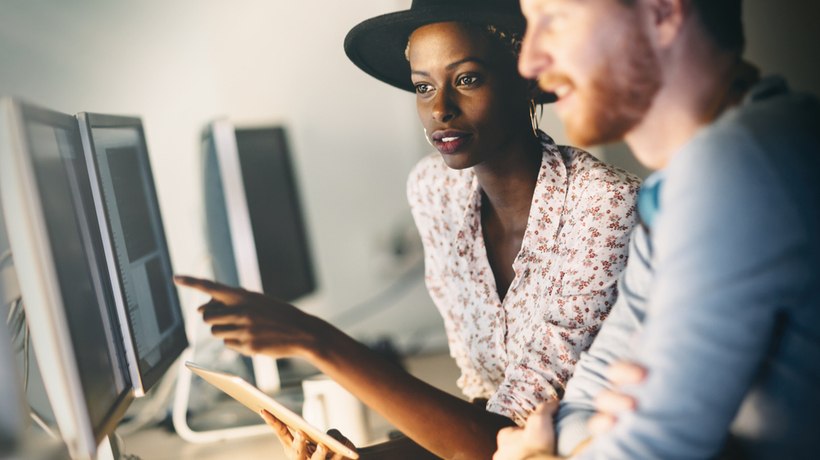 Free eBook: SharePoint Workflows And Version Control For Learning Managers
The free eBook SharePoint Workflows And Version Control For Learning Managers highlights some of the challenges that Learning and Development (L&D) managers experience, and the value that SharePoint's built-in workflows and versioning facilities offer in the face of those challenges.
5 Tips To Bring Dull eLearning Subjects To Life
When it comes to some topics, you can't help but stifle a yawn. Transforming a manual that doubles as a doorstop into an engaging experience is no mean feat! But it's critical if you need your audience to adhere to new policies or procedures.
LMS Marketing: Lead Nurturing – Keep A Close Eye On Who Visits Your Website
It's not enough to merely draw visitors in and hope for the best. You need to nurture your leads and develop an effective follow-up strategy. In this article, I'll discuss how to keep a close eye on who visits your website so that you can boost conversion rates.
Top 10 Benefits Of Converting Your Instructor-Led Training To eLearning
Today, several organizations are planning to convert their Instructor-Led Training (ILT) to online training (eLearning or mLearning). In this article, I highlight the top 10 benefits of converting your Instructor-Led Training (ILT) to eLearning.
Training Solutions That Drive Results
More often than not, business leaders looking to invest in training solutions for their company are hoping that the training will pay off in the form of measurable results.
Innovative Compliance Training Through Mindfulness
Once you discover that it's possible to roll out compliance training that is tailor-made for your learners, it's hard to go back to a generic, cookie-cutter course. We agree—creating innovative compliance courses is way more effective than generic ones.
30 Signs You're Working In A High Performing Team
What makes a high performing team? Or, if you're forming a team, what qualities do you want in it?
4 Overlooked Benefits Of LMS Reporting
We take a look at 4 ways of using your LMS reporting system which you may not have thought of, but which can be really beneficial to your training company!
Online Training For The Banking Sector With TalentLMS
Discover how the eLearning needs of the financial sector are pressed and how modern LMSs like TalentLMS can help to reduce costs and increase efficiency.
7 Soft Skills Your Online Training Program Should Focus On
Technical skills tend to take center stage in online training, but soft skills help your employees be more productive, efficient, and compassionate on the job. In this article, I'll highlight the top 7 soft skills that your corporate learners need to develop.
8 Features Every Great eLearning Authoring Tool Should Have
When you're picking a new learning technology product, it's crucial to conduct your selection process rigorously and objectively. Choosing an eLearning authoring tool can be a tricky process, and the wrong decision can result in disengaged learners, a lack of support to match the scale of your business, and a missed opportunity to drive learning, understanding, productivity, and loyalty across all levels of your organization.
6 Ways NextGen Can Help You Address Your Biggest Training Challenges
Nobody said training would be easy, but that's no reason to make it harder than it has to be. Find out how NextGen, the latest learning technology, can help you address your biggest training challenges, and sleep a little more easily!
7 Tips To Get Game-Based Learning Right
Game-based learning is not all fun and no work. The devil is in the detail and in the little things that we often take for granted. Ignoring them could lead to failure. Here are 7 tips to get it right.
5 Questions You Should Ask When Choosing A Graphic For Your eLearning
Graphics and content should be treated as the same. Graphics should be relevant and add value to the experience of the learner. Read more to know how you should choose graphics for your eLearning courses.
Can L&D Be Transformative? About Microlearning
So, perhaps workplace Learning and Development has some way to go before we can call it 'digitally transformed'. But we do know that things are on the move. And the very concept of learning—how, why, when, and what we learn—is changing. Let's discuss microlearning.
AI Chatbots In eLearning: Trends Embracing Across Digital Landscape
Intelligently-designed chatbots are becoming an essential part of digital life for most of the Learning and Development organizations. The new-age customers are exposed to smart chatbots and other intelligent systems on their personalized mobile devices including tablets and smartphones.
2018 Instructional Design Trends And Learning Trends: The Journey Of Learning
Which Instructional Design trends and learning trends will you be hearing about in 2018? As organizations embrace learning as a journey rather than a singular activity, the focus will be on tools and techniques that offer personalization, meet learners where they are, and increase engagement.
Tired Of Waiting For The Future Of Learning? Click NOW, And Nobody Gets Hurt!
While everyone is excited about the future of learning, many of us in the field want to do something here and now. Instead of waiting for the Next button to show up, we need a Now button! This article offers 5 actionable insights to click here and now!
7 Instructional Designer Skills To Look For In The Best ID Professionals
Your organization needs eLearning talent…really great talent. How can you know what skills to look for in Instructional Designers so they can help your organization thrive?
6 Alternate Reality Game Examples: Using ARGs For Corporate Training
In this article, we will identify various components of the ARG experience to determine how an ARG can best be implemented in your organization.
Microlearning, Macrolearning. What Does Research Tell Us?
In this article, I'll compare what people say are the benefits of microlearning against what we know from research. Also, I'll discuss how workplace learning might benefit from micro and macro approaches.
SchoolKeep Announces Rebrand To Northpass
The new brand reinforces the company's focus on the corporate market.
mysimpleshow Kicks Off A New Era Of Blended Learning With Free "Classroom"
The online video maker mysimpleshow releases collaborative video creation for educational institutions.
Day One And Virtual College Collaborate To Create eLearning Simulations
UK online training companies Day One Technologies and Virtual College are collaborating on bespoke projects to create true-to-life, engaging learning experiences through elearning simulations.
JetBlue And Webanywhere Win Gold Brandon Hall Group Excellence Award
JetBlue and Webanywhere have been awarded a Brandon Hall Group Gold Award in Best Advance in Unique Learning Technology for a one-of-a-kind platform that's setting the stage for how employers offer education assistance.
EI Design Publishes A Free eBook On eLearning Trends And Predictions For 2018
EI Design publishes eBook on eLearning Trends & Predictions for 2018, a must-read for organizations moving beyond investment on only formal training to a learning & performance ecosystem based approach that can create a superior learning environment.
Microlearning Summit
The eLearning Guild's Microlearning Summit will delve into the growing world of personalization and how we're getting closer to realizing its true potential.
The Art of: Knowledge Management, Learning & Communication
This exclusive one-day forum, brings together the leaders in these fields to interactively demonstrate through case studies and strategies on recognising the correlation between the three.
Go Guerilla: How To Make Memorable And Affordable Learning Videos In-House
Join Kineo in this how-to webinar as we walk you through everything you need to know about taking an affordable video approach, as well as exploring an array of possible creative formats to make your videos really effective and memorable.
Designing A Learning Platform That Adapts To Evolving Needs
Learning platforms should facilitate your L&D strategy, but when it comes to your system, what works one day might not work the next. Join this webinar to discover what you need for a platform to scale alongside your evolving needs.
The Role Of Leadership In Digital Transformation
Businesses are under pressure to become more digitally led in their products, services and process, so what is the role of leadership in this transformation?
7 Blogs Of This Year Every Writer Should Bookmark Infographic
This eLearning Infographic will show you which are the top 7 blogs you simply follow if you want to learn the latest trends of modern writing.
Content Marketing For Business Infographic
This eLearning Infographic offers tips and highlights the benefits of content marketing for your business.
6 Tips To Boost 8th Grade Maths Skills Infographic
Most of the people find 8th Grade Maths very difficult and many of us think about reaching up to some competency level. Read the 6 Tips To Boost 8th Grade Maths Skills Infographic and improve your mathematical problem-solving ability.
10 Weird And Unusual Interview Questions Asked By Top Companies Infographic
The questions a candidate may be asked by a prospective employer vary. Some companies have already asked few of the weirdest and most Unusual Interview Questions you could ever imagine.
Microlearning: Performance Support That Counts Infographic
Companies need to adapt the way they train employees. The Microlearning: Performance Support That Counts Infographic presents the usefulness of microlearning.
Tips When Working With Images In Storyline 360
In this tutorial, I'll share some tips for resizing, aligning, cropping, duplicating and formatting images in Storyline 360 (they'll also work in SL 1 and 2).
Adobe Captivate – Hide Playback Control Bar Until User Clicks Other Buttons
In this video, I show you how you can hide your playback control bar until users click other buttons.
See our full eLearning Archive