This Week's Best eLearning News and Articles (Issue 220)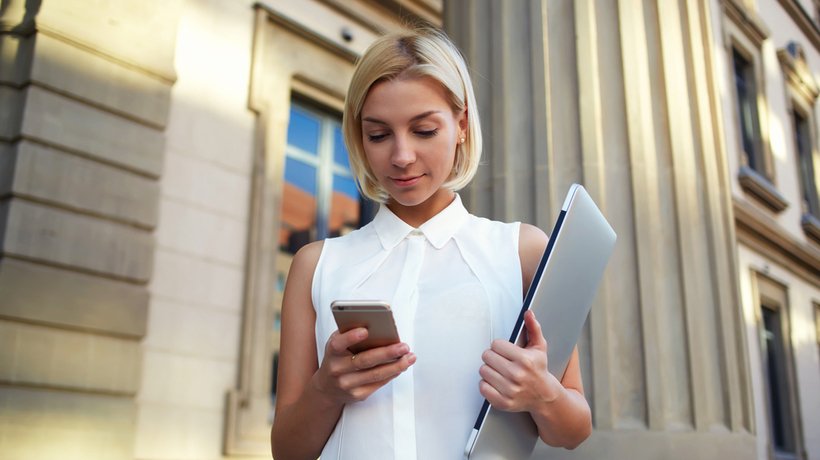 Free eBook – Embracing The Mobile Future: Aligning L&D With The Rise Of Enterprise Mobility In Corporate eLearning
In this free eBook you will learn why you need to embrace enterprise mobility in corporate eLearning, as well as how to launch a mobile program that is aligned with both your Learning and Development goals and your L&D objectives.
5 Features Of An LCMS You Should Be Looking Out For
If you're considering investing in an LCMS, there are 5 features you need to seek out. They're non-negotiable if you want a truly effective LCMS that enables you to create, manage, and deliver your digital eLearning content both efficiently and at scale.
Free eBook: Tips And Examples To Create Highly Engaging Online Compliance Training
This free eBook provides (through tips, best practices, and 10 examples) practical insights on you can create highly engaging compliance courses by adopting innovative learning strategies, and thereby, enhance the impact of learning.
Training Resources For Modern Trainers In 2018 And Beyond: 70+ And Counting 
From associations and online training courses to podcasts and apps, we've collected the top resources for educating training professionals below. You're sure to find something to help you do your job even better in 2018.
4 Ways To Monitor Learner Engagement With LMS Reports
See how you can use different parts of your LMS reports to monitor your students' engagement with your eLearning courses.
5 Benefits Of Going The Private Cloud Route
To follow the Private Cloud Route or not to follow. That is the question. Or perhaps it is not! In fact, as you will have the chance to find out for yourselves, the answer is quite simple. Private Cloud is a great solution since it combines the best of all worlds, Public Cloud and self-hosting.
7 Tips To Teach Technical Literacy In Online Training
There are certain members of your audience who may not be as handy with handheld devices and tech tools. Fortunately, there are ways that you can facilitate tech-savviness in your online training course. In this article, I'll share 7 tips to teach technical literacy in online training.
Feedback In Online Courses: Advice From Emily Dickinson
Feedback is critical to effective learning. Some of the best advice of feedback for online learners that I've read comes from a reclusive America poet who died 100 years before the dawn of online learning. In this article; providing effective feedback in online courses from Emily Dickinson.
9 Vital Points To Pay Attention To If You Want To Make Training Videos Go Viral
What's the secret of a sensational training video? It seems the folks at YouTube already know! Take a look at the hidden science separating run-of-the-mill videos from viral sensations!
Free eBook: Game-Based Learning For Increased Learner Engagement
Game-based learning has the potential to transform and add an exciting factor to your online courses. Read this eBook to know how game-based learning can help corporate training and the benefits it affords.
How Data Transforms Learning And Development, Part 1: xAPI
Arguably at the heart of all digital transformation of L&D will be the role of data. L&D is miles behind here – all the evidence suggests there isn't as much data being captured as there could be, and little use is made of the data that is captured.
10 Tips On Finding Top eLearning Talent
Are you looking for top eLearning talent for your team or company? Here are some non-traditional ways of finding top eLearning talent. Learn about outlets to find eLearning designers and developers.
5 Of The Best Knowledge Sharing Apps
If your team is wasting time searching for crucial content that has become lost in a bottomless lake of emails and messages, you need more efficient knowledge sharing apps for your workplace.
How Blended Learning Today Is Different In A Hyperconnected World
Blended learning today no longer means supplementing formal learning with additional materials. The whole thing has been flipped, but how should L&D respond?
5 Reasons Why Gamification And Mobile Learning Are A Perfect Match
In this article, we discuss 5 reasons why gamification and mobile learning are a perfect match, providing a host of advantages for your learners and your business.
4 Reasons Why Deploying A Learning Management System Is More Trouble Than It's Worth
From time to time, we come across organizations who are "happy" to continue using spreadsheets, and even paper filing systems, to track and manage their training. With so many Learning Management Systems now offering so much choice, we look at why there is sometimes resistance to buying a system.
6 Ways Of Capturing eLearning Feedback​
Several years ago, I attended a Creative Writing course at a local community college. On day-1, the instructor handed out a stack of documents –the Day's Outline– and asked us to quickly review them to understand what we were about to learn. What happened next is a classic case of miscommunication and misunderstanding – something that eLearning course creators should learn from and avoid!​
8 Top Tips To Empower And Engage Your Distributed Workforce With An SMB Learning Management System
Are you looking to maximize your returns on your SMB Learning Management System? Read on to find out how to get the most out of your SMB Learning Management System.
Reframing Training: 8 Tips On How To R.E.F.R.A.M.E. Training Problems
Only 8% of business leaders see Learning and Development business impact! The value of L&D is not in the visible course content, it's in the invisible behavioral change. The era of order-taking. content-tossing is gone. Reframing is a tool that can help you see the WORL&D in a different light!
Educational ePublishing: 7 Key Factors For The Selection Of An Authoring Tool
There may come a moment when your company decides it is time to take the next step in interactive publishing. You might reject the model of supporting a panoply of products driven by diverse and outdated technologies, relying on a variety of outsource companies, all imposing their own development concepts. When you take this next step, a crucial step is the selection of an authoring tool allowing the creation of products perfectly aligned with your content identity and your company's heartbeat.
iSpring Named A Top Authoring Tool Company By Training Industry
Each year, Training Industry selects the Top 20 e-Learning authoring tool providers. In 2018, iSpring has been named in the rankings as the vendor of iSpring Suite, a professional toolkit to create multiple types of e-Learning content.
SweetRush Named A Finalist For Sales Training Program Of The Year
The recognized learning program features gamification, mobile learning, and an innovative custom learning portal.
LiquidSMARTS Partners With Thought Industries, Launch New Learning Business
LiquidSMARTS℠, a company focused on skill-oriented learning to help businesses increase sales volume, partners with Thought Industries to launch a new part of their business.
Essay Contest Organized on the occasion of Plagiarism Prevention Day
We offer you a marvelous opportunity to come out of the shadow and reveal your writing talent organized to Plagiarism Prevention Day in mid-February!
dominKnow Welcomes Brent Schlenker As Their New Community Manager
dominKnow, an award-winning eLearning authoring tools provider, announces Brent Schlenker has joined the team as Community Manager.
Free Webinar: What Learning Theories Teach Us About Learning In VR
In this free webinar, you will learn initial ideas and frameworks for how to use virtual reality for learning.
Leading The Learning Revolution
Our industry is experiencing a learning revolution, and LEO is working at the forefront of creativity and innovation to help organisations make the most of these opportunities.
Access All Areas: Insights On Accessibility In eLearning
As education technologists, it's our responsibility to provide students with the services they need to advance and flourish. Join us on March 20th at 12:00 pm EST to learn more about the essentials of accessibility and why it's so important.
Six Essential Marketing Skills Every L&D Practitioner Needs
L&D can learn a lot from marketing: an industry at the cutting edge of digital technology who are constantly pushing the envelope to evolve. They've done the legwork, so why not learn from their mistakes?
gomo Learning Free Webinar: How EE Used gomo To Deliver eLearning At Scale
Learn how EE, the UK-based mobile network operator with more than 30 million customers worldwide, consistently meets the learning needs of their globally dispersed workforce.
Benefits Of Technology Integration In Education Infographic
This benefits of Technology Integration In Education Infographic can help you understand all the benefits of integrating technology in education today and how this can have positive outcomes for everyone.
8 LMS Requirements Of Small And Medium-Size Companies Infographic
This 8 LMS requirements of Small And Medium-Size Companies Infographic will shed light on those features an LMS should have in order to help your SMB company thrive.
6 Effective Web Design Trends to Follow in 2018 Infographic
While website development is seamlessly evolving with the latest tools and trends, the design trends are also expanding with the latest innovations. Here is a list of 6 effective web design trends to follow in 2018.
What Is Cloud Computing Infographic
Many people are still wondering what exactly Cloud Computing is and surely this descriptive and in detail what is Cloud Computing Infographic can help you understand all about it.
Boosting Productivity With The Help Of Nature Infographic
It is often difficult to figure out how you can help your organization and your employees so as to be more productive. These are the reasons why this Boosting Productivity with the help of nature infographic offers you a great deal of help towards figuring all these out.
Captivate 2017 – Fluid Boxes
In this video, I show you the new way to design responsive eLearning with Adobe Captivate 2017 using fluid boxes.
Adobe Captivate – Turn On Playback Controls with Advanced Actions
In this video, I show you an alternative way to prevent a user from clicking next by hiding the playback controls using advanced actions.
See our full eLearning Archive