This Week's Best eLearning News and Articles (Issue 245)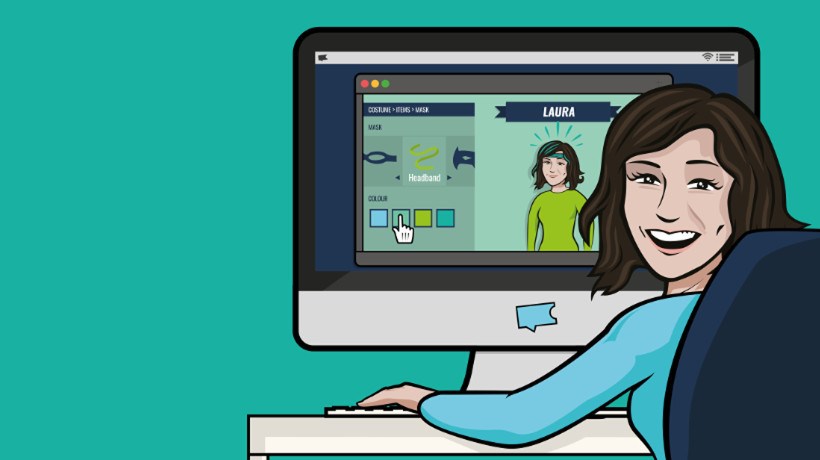 Free eBook – This Time It's Personal… Using Personalisation To Drive Engagement Within Online Learning
We are living in times where the personal approach gets things done in many fields of practice. That seems to be the case for eLearning too. How can you argue with the 77% of L&D professionals and the 94% of businesses that expressed their opinion about the importance and positive effect of it? Learners appreciate it as well, so you better get right on reading this comprehensive eBook on the many ways of implementing personalization in eLearning, and reaping the benefits for your organization.
The Trend Toward Personalized And Adaptive Learning (With Tips And Examples To Help You Do It)
Personalized and adaptive learning remain hot topics in L&D. So, how can you turn this trend into action when you need to support thousands of people with learning? Well, it's not as tricky as it might seem! We share tips and 3 personalized eLearning examples to inspire you.
5 Best Online Tools To Help Make Your Small Business Successful
As a smaller business, online tools can help make your training business be more successful. Check out our 5 favourite tools in our latest article!
Optimize Your Sales Team Training With These 5 Tips
Is your sales strategy failing you? Are your sales agents on the same page? An effective sales training program, especially one that embraces online training, can make all the difference in today's competitive market landscape.
Best Practices For A Successful Compliance Training Program: The 5 Ws
To build successful compliance training, ask yourself: WHO needs to know about compliance? WHO should create training? WHAT should be in it? WHEN do employees need to know about compliance? WHERE will employees apply this information? And WHY are they learning it?
10 Pointers You Can Use To Create An Effective Outsourcing Strategy For eLearning
To align with a rapidly changing learningscape and pressure on training budgets, organizations opt for outsourcing eLearning development. In this article, I share 10 pointers to create a successful and highly effective eLearning outsourcing strategy.
Cut Training Costs With Online Learning
If trying to cut training costs in your organisation, you should consider an online learning solution as a good fit for your L&D budget.
What Intrinsic Value Can Videos Add To Your Online Learning Courses?
Videos can provide learners with engaging and rich experiences, and cater to all learning styles. There's more to how videos can be used in online learning to boost engagement. This article brings to attention the importance of using videos and the different ways they can be used to achieve goals.
8 Signs Your Compliance Training Needs An Update
Compliance is a complex and ever-changing area, and compliance training needs to keep pace with it. But it's not just about keeping course materials up to date to reflect changes. The way training is delivered and the way it responds to the needs of its audience also need constant consideration.
3 Ways Employee Compliance Training Can Impact Your Organisation
Compliance training is an essential part of a modern organisation. Policies and procedures are there to reduce organisational risk, so it's important to ensure your staff are actually aware of them. Take a look at how a well-implemented compliance program can positively impact your organisation.
How Human Interaction Increases Learner Success
How big of a difference does active learning make? Well as it turns out, quite a big one. A recent study has made a breakthrough in the science of learning by proving that not only does human interaction and active learning positively affect learner success, but the absence of active learning can actually hurt a learner.
Why Use Digital Body Language And Learning Analytics?
Collecting and combining data can clearly provide valuable information in designing and developing smart learning. The potential of learning analytics to enable smart learning remains a non-investigated concept. In this article, I discuss digital body language and learning analytics.
The Top 10 Moodle Plugins
Discover the Top 10 Moodle plugins that help diversify your eLearning solution and provide a wealth of options that can improve your open source LMS platform along with the growth of your organization.
Achieving Competitive Advantage: Extended Enterprise Training Strategy
Learning management platforms and content management tools can help focused on achieving competitive advantage with their extended enterprise learners.
Personalization in Training
Explore ways to incorporate personalization into nearly every kind of training. Dig in and learn how you can better engage with your learners.
Employee Training Should Be Interactive
Online employee training should be interactive. You know this. But, how do you create training that is engaging, gets the learner thinking and doing things differently? Read more to find out.
Maximizing Your Sales Training Budget With The ARISE Model
Your sales team needs to know even more about your product than your customers. Enter the ARISE model.
5 Pitfalls To Avoid Before Switching To Blended Learning
Blended learning is becoming ever more firmly entrenched in today's corporate learning landscape. For companies just on the cusp of developing these programs, Obsidian Learning highlights some of the pitfalls to avoid when moving to a blended learning approach.
5 Guidelines For Developing Good Online Assessments
If we want to develop good assessments, we have to do the hard, and often offline work, of… well… developing good assessments! This article, by Mary Burns of the Education Development Center, lays out 5 guidelines for developing good assessments.
6 eLearning Examples From Cloud-Based Authoring Tools
Check out these 6 examples of eLearning from various cloud-based authoring tools.
The LMS Buyer's Journey: How Customer Experience Applies In Every Stage Of The Cycle
Is your LMS vendor ready and willing to take care of their customers every step of the way? In this article, I'll explore how CX applies at every stage of the LMS buyer's journey.
Announcing The All-New Adobe Captivate (2019 Release)
Unlock the future of smart eLearning design, with an authoring tool that lets you create all kinds of responsive eLearning content. Design immersive learning experiences with VR and 360° media assets, and easily add interactivity to your videos.
Docebo Learning Platform Wins Big In 2018
Docebo picks up multiple awards and accolades, including 9 customer-submitted Brandon Hall Group HCM Excellence Awards.
eLearnz Virtual Web Summit – The Future Of Learning
eLearnz 2018 is a virtual Web Summit that brings together the world's top learning tech speakers.
SweetRush Honored As Finalist In Stevie Awards For Great Employers 2018
The company was nominated in the Leadership or Skills Development Solution Provider of the Year category at the Stevie Awards for Great Employers 2018.
AllenComm Courses Win Four Brandon Hall Learning Excellence Awards
Winning AllenComm courses include innovative learning technology and custom content for Fortune 1000 clients.
Best Of DevLearn: Engaging Learners With Video
Join The eLearning Guild for the free Best of DevLearn webinar, Engaging Learning with Video: Passive and Active Engagement Strategies.
Instructional Design Certificate
Attend a Training magazine Certificate Program without leaving your office! In this live, online workshop, starting on September 5, 2018, you'll explore each phase of the Instructional Design process and work on your own eLearning project.
Moving The Needle On The Learning Experience: Impacting What Really Matters
The webinar Moving The Learning Needle: Impacting What Really Matters is sponsored by eLearning Industry and presented by David Wilson, founder and CEO of Fosway Group. In this webinar, you will discover why it's time for L&D to move the needle of business performance and engagement, as well as efficiency and cost.
Offline Is The New Online: Unleash The Power Of Anytime, Anywhere Learning
The webinar Offline Is The New Online: Unleash The Power Of Anytime, Anywhere Learning is sponsored by eLearning Industry and co-presented by Docebo's Content Marketing Manager, Matt Powell, and Social Media & PR Manager, Rob Ayre. In this webinar, you will discover the importance and the power of offline learning, along with tips to deliver successful offline learning with Docebo.
7 Deadly Sins Of Virtual Presence Webinar
Meetings, presentations, sales, and training sessions are increasingly performed virtually. For those who are used to training face-to-face, going virtual can be a challenge. Seasoned professionals may have blind spots & amateurs often struggle.
IT Industry – Global Vs Indian Infographic
Information Technology (IT) has changed the dynamics of the not only the market but also the industries in particular. The reason behind such a revolution is the power statistical/logical of decision making. People not only earn greater profits they also optimize their wealth.
The Science Of Sharing: Who Shares What, Where, & Why Infographic
We wanted to better understand the behavior of people on social media—what age groups are sharing on what platforms, what content formats are shared, and what emotions inform our motivations.
The Effect Of Visuals In Daily Business Operations Infographic
You are probably wondering whether there is an Effect Of Visuals in business, so check the Effect Of Visuals in daily business infographic to find out more.
Are We Addicted To Facebook? Infographic
In 2012 Maneesh Sethi, author of the Hack the System blog announced to his followers that he had hired a "slapper". His new employee would be paid $8.00 an hour to slap him whenever he jumped onto Facebook.
Differences Between Data Scientists And Data Analysts Infographic
A Data Scientist should have stronger data visualization skills and business acumen so that he can quickly convert data insights into a successful business story while a Data Analyst is responsible to convert data into meaningful business insights only. They are not expected to possess data visualization skills and business acumen.
Articulate Storyline Tutorials – Slide Types Part 1: Introduction
Articulate Storyline training series. In this video, we will see the different slide types available in Storyline.
Custom Audio Controller Using Toggle Button – Mute Or Unmute Volume
In this video, you will learn how to create Custom Audio Controller Using Toggle Button. Click the reference link to preview or download the sample.
See our full eLearning Archive