This Week's Best eLearning News and Articles (Issue 247)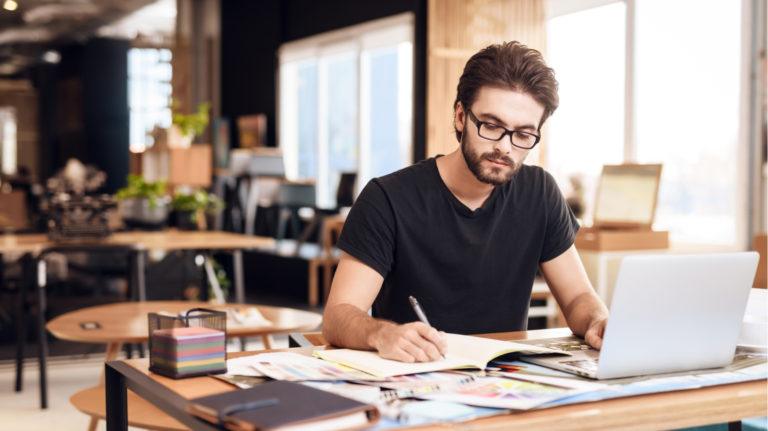 Free eBook: The Ultimate Guide – How To Create Great eLearning Content From A To Z
There is plenty more than inspiration and knowledge to creating great eLearning content. Starting from the essentials and advancing to tips and best practices for any type of content to achieve efficacy, accessibility, and all that'll make for a user-friendly eLearning program, you'll surely want to keep this incredible eBook handy for consultation, further on down the road.
10 Practical Ways To Lead An Unstoppable eLearning Team
How do you set up and lead a high-flying eLearning team that produces solutions on time, within budget and that meet all stakeholder needs? We've pulled together some top tips for leading a winning production team.
How A TMS Can Benefit Every Team In Your Business – Part 1
Have you ever wondered how a Training Management System like Administrate can help all the teams in your business? Wonder no more!
5 Mistakes That Can Kill Your Marketing Training Efforts
Training for marketing professionals is the one kind of employee training that can have the most impact on a company's bottom line. Yet, it is often deployed poorly or even entirely overlooked. Our handy article shows specifically what mistakes to avoid―and what you need to strive for.
Free eBook: Your Micro Guide On Content Curation For eLearning
This free eBook—our Micro Guide On Content Curation For eLearning is designed to provide practical insights on how you can integrate content curation into your learning strategy.
How Learning Technology Can Improve Your Performance Appraisal
98% of employees find their performance appraisal unnecessary. Online performance appraisals can give your business something that actually works.
7 Things To Do When Switching From Instructor-Led To Online Training
Without proper knowledge about the conversion process of ILT to eLearning, organizations may find it difficult to get it right. This article shares 7 tips that will make the conversion from instructor-led training to online learning undemanding and easy.
6 Benefits Of Using Training Catalogues For Leadership Training In Your Organization
To read the many profiles of great business leaders, you'd think that they are born, not made. Yet, leadership at the top and throughout an organisation is too important to be left to chance.
4 Essential Elements Of A Corporate Compliance Training Program
The benefits of solid compliance training are huge for an organisation. But how do you get started? Take a look at these 4 essential elements to include in your training program.
The Steps For Digitizing Training Within Your Organization: Part 1
In a continuously evolving economy where everyone is expected to unceasingly innovate and adapt, digitizing your training has become a necessity. Indeed, only a digital training structure has the required agility to turn learning into a competitive advantage. In this two-part article, we'll explore all the steps you need to take for digitizing training content.
5 Key Benefits Of Enterprise Gamification
Gamification has several key benefits for organizations looking to enhance their current trainings as well as develop a better application of the Subject Matter. In this article, I will briefly present 5 key benefits of enterprise gamification.
3 Must-Have Capabilities That Transform Your Moodle Reports
LMS reports aren't always easy to read or easy to run. Here are three important ways Zoola Analytics transforms your Moodle reporting.
Educating Doctors In Low-Income Countries With iSpring: The Story Of FYMCA Medical
FYMCA Medical was formed to develop rare disease education and services in the developing world. Founded as a small family project, FYMCA is now bringing unique knowledge to doctors across the globe. With iSpring, FYMCA was able to move training online, making it accessible anywhere and at any time.
4 Benefits Of Incorporating Emerging Tech In Learning And Development
Emerging tech is transforming the nature of learning and training. How can these tools benefit learners and help organizations build better learning experiences?
Foundational Elements Of An Online Learning Marketing Strategy
This month on the Thought Industries' blog, learn how to develop a solid online learning marketing strategy in seven steps.
6 Key Elements Of An Effective Compliance Training Strategy
Compliance training is essential, and 6 key elements can help you get started: 1) craft a strategic training plan, 2) tailor training to fit your needs, 3) plan for continual refreshing, 4) measure results, 5) use a multi-pronged approach, and 6) communicate comprehensively.
Showing Empathy In The Workplace
Don't be fooled by how simple and straightforward these practices seem. The real challenge (and difficulty) is doing them day-in and day-out.
The 4-Letter Word Learning Practitioners Hate Most…Cost!
Learning practitioners get very defensive when business leaders refer to training as a 'cost' center. Even though 'cost' is a 4-letter word, it's one of three ways financially-educated leaders account for internal business activities. The time has come to embrace the 'cost center' label—and here's why.
How To Make Your eLearning Experience Fun, And Why That's Important For Your Bottom Line
Creating a fun eLearning experience increases participation, boosts your reputation, and retains students so that they reach the program's outcomes. Before you start creating your online learning package, it's time to educate yourself on why fun content is necessary.
Exploring The Outcomes Of A Mock xAPI Project
Learn about a scenario-based xAPI workshop, view a live example of xAPI, and learn about what data was planned for, in this instance.
7 Free Mobile Learning eBooks: The Ultimate List
This article presents 7 free Mobile Learning eBooks, from the industry's top experts. The insight gathered here deals with coding and Mobile Learning design, to help you stay tuned with the ultimate trends of this game-changing mode of eLearning.
Hurry! Early Bird Registration For mLearn 2018 Ends Soon!
Join mLearn 2018, the leading international conference on mobile and contextual learning, on 11-14 November 2018. Register by September 30, 2018 to SAVE on conference fees!
LEO Learning Shortlisted For 6 Learning Technologies Awards
LEO Learning has been nominated for six categories at the upcoming Learning Technologies Awards 2018, in recognition of work with Godiva, Royal Mail and the Education and Training Foundation (ETF).
Pulse Report Reveals Executive Priorities In 2018 And Beyond
Third annual international survey of 1000 executives points to growing data priorities.
Free Webinar: 7 Learning Strategies To Transform Your Corporate Induction And Onboarding Training For Success Featuring A Live VR Demo
In this webinar, you will learn how to build successful Induction and Onboarding training using diverse learning strategies. The webinar will feature an exclusive Virtual Reality demo with 7 other examples.
Trivantis Celebrates Back To School With Special Pricing For Lectora Online
For the month of September, Trivantis is offering new subscriptions to Lectora Online eLearning authoring tool for over $800 off the standard price.
LITE 2018
LITE 2018 – Learning, Innovation, Technology, and Evolution.
The Ins And Outs Of Building A Mobile Learning Strategy
The webinar The Ins And Outs Of Building A Mobile Learning Strategy is sponsored by eLearning Industry and presented by Debbie Richards, one of the most influential people in corporate eLearning for 2018. During this webinar, you will discover how to implement a mobile learning strategy specifically targeted to your organizational needs.
eLearnz Virtual Web Summit – The Future Of Learning
Join us for eLearnz Virtual Web Summit and meet learning and development professionals from all industries, ready to share their success stories and advice. Get ready to connect, inspire and be inspired!
Creating Interactive eLearning Using VR And 360° Assets With Adobe Captivate (2019 Release)
The webinar Creating Interactive eLearning Using VR And 360° Assets With Adobe Captivate (2019 Release) is sponsored by eLearning Industry and presented by Pooja Jaisingh, a senior learning evangelist working at Adobe. In this webinar, you will learn how to easily incorporate VR and 360° media assets with Adobe Captivate (2019 Release) to maximize interactivity and, therefore, learner engagement.
Learning Pool Live 2018
innovation, engagement and community At Learning Pool Live, we promise you an experience that you won't forget. Join industry pioneers, and hundreds of your peers for a day of innovation, idea sharing and the latest in learning strategies.
The Future Of Virtual Reality Infographic
VR is an innovation that could be on a very basic level change media outlet, however, it could apply to different applications also. Hospital facility surgeries, corporate video conferencing, or military reenactments are others territories that appear to be characteristic fits.
What Is Artificial Intelligence? Infographic
Artificial Intelligence is the latest buzz in today's IT world. Here, we have brought the beginner's guide for Artificial Intelligence and through this; you can get a complete idea of Artificial Intelligence and its applications.
Differences Between A CV And A Resume Infographic
Did you know that resumes are preferred in the USA whereas the rest of the world uses CVs to judge applicants for their suitability to the jobs that they have applied to!
Microlearning In The Workplace – 15 Amazing Examples To Make Your Training Exciting Infographic
A lot of organizations are now seeing microlearning as an important tool for both formal and informal learning. Due to the diminishing attention spans of employees, organizations find it tough to engage them in learning. Hence, the usage of microlearning in the workplace has now come to the forefront.
Conversion Rate Optimization Process Infographic
Most marketers struggle to convert website visitors into leads. Websites are constantly optimized to get more visitors to increase chances of conversion. But all of this is of no use if a proper framework is not followed which defines the actual pain points to be worked on and the results to be achieved.
Adobe Captivate – Custom Start For Mobile
In this Adobe Captivate Quick Tip, I show you how you can customize the start project screen when publishing for mobile devices.
Adobe Captivate – Use JavaScript Τo Display Google Web Fonts
In this video tutorial, I show you a method first conceived of by Steven Warwick.
See our full eLearning Archive