This Week's Best eLearning News and Articles (Issue 252)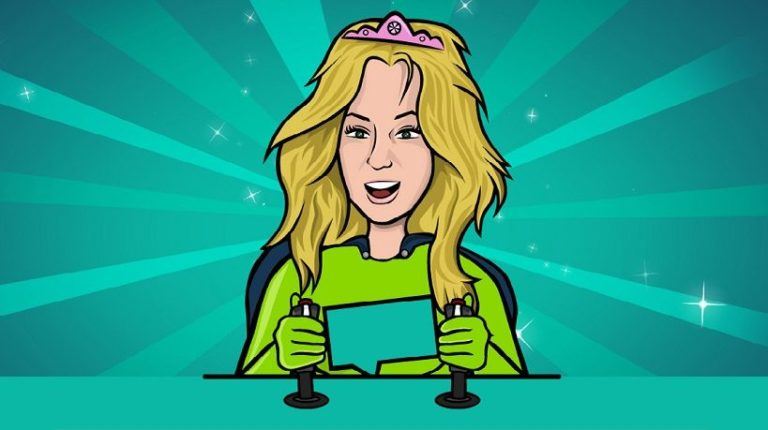 Free eBook: The Engagement Engine Workbook
You can force learners to read, take tests, participate in activities, but it won't get you near the results you aim for. Learner engagement makes the mind receptive to new knowledge, while people adopt a positive stance towards their training. This is why it is so fundamental. As all things touched by technological evolution, learning has changed greatly. To benefit from all the changes, an L&D professional must apply personalization, gamification, and social learning. This must-read serves as the best advocate to convince and assist you in putting the engagement machine in operation.
4 Ways To Use Video In eLearning (Plus Expert Tips)
From adverts to social media to YouTube, the video has become ingrained in modern life. So it's no surprise that we look to it in order to make our learning memorable. But with lots of different video styles to choose from, how do you know which one is the best for your learning goals and your budget?
10 Pointers You Can Use To Create An Effective Outsourcing Strategy For eLearning
To align with a rapidly changing learningscape and pressure on training budgets, organizations opt for outsourcing eLearning development. In this article, I share 10 pointers to create a successful and highly effective eLearning outsourcing strategy.
How To Improve Your Customer Journey With Administrate
We show you how you can use Administrate in every step of your customers' journey to make it the best experience for them possible and close those deals!
Why Mobile Training And The Modern Learner Are The Perfect Pair
The way we live, work, and learn is changing. To keep up, we have to adapt to this new reality. So, how do you reach and teach the modern learner? With the tool which they already have in their hands—the ubiquitous smartphone.
Corporate Learning Games: Whom Are They For?
If you're not getting the kind of results you expect from your training, maybe your content is just a little too boring (sorry, somebody had to tell you). If you want something that can actually deliver your objectives, you need to think really hard about engagement. Enter game-based learning.
10 Pro Tips For Developing Engaging eLearning
Want to create an impactful eLearning course but don't know where to start? Read on to know a clear-cut path.
How To Ensure Compliance Training ROI With Looop LMS Platform
Looop can help you maximise your compliance training ROI whilst also improving performance and productivity across the entire organisation. Take a look at how to ensure your compliance training program is set up for success by using Looop's Next-Generation learning platform.
What's A MOOC? History, Principals, And Characteristics
MOOC, MOOC, MOOC, it seems that everyone is talking about MOOCs. Here is what you need to know about Massive Open Online Courses.
5 Interesting Tools To Create Digital Quizzes
The article lists down 5 tools that could aid in building digital quizzes.
Building Customer Profiles To Focus Your Online Learning Product Plans
How your individual learners behave and what they need along their learning paths can form natural groupings of behavior that can become the basis for building effective customer profiles.
How To Use Microlearning For Onboarding
While onboarding is great for new employees, you can also use onboarding-style courses to train existing employees on new compliance policies, rebranding, new systems, or role transitions. Here is how microlearning can help you accomplish such a great task.
Innovation For The Multigenerational Workplace
When it comes to training a wide range of employees, some businesses rightly worry that what's innovative yet intuitive to older employees won't impress younger employees and vice versa.
Siteline: An AllenComm Augmented Reality Innovation
We've been talking about Siteline a lot recently. Here's a refresher: "The revolutionary Siteline mobile platform reduces…errors and accelerates performance. Drawing on advances in mobile technology, personalization, and visual computing, Siteline simplifies content management and triggers support directly at the points of greatest need."
9 Blended Learning Best Practices For The Corporate Environment
In this article, we will address some of the best practices we believe are critical for developing successful blended learning programs.
Learning Opportunities Through Financial Analysis
Leaders look to financial results to assess organizational performance. These results specify activities people are doing, or not doing. Financial results provide a starting point to discover underlying performance issues, providing insight to precise job tasks and skills to address.
8 Mistake-Driven Learning Opportunities To Include In Online Training
Errors are the first and most crucial step on the path to lifelong learning. In this article, I'll highlight 8 mistake-driven learning activities to add to your online training course.
How To Use Branching Scenarios To Boost Employee Engagement
Branching scenarios are becoming increasingly accessible for organisations looking to create more engaging, fun training. But how and why should you use them?
PowerPoint-Based eLearning Tools – Part 1: iSpring Suite 9
This is Part 1 of a 3-part analysis of three PowerPoint-based eLearning tools: iSpring Suite 9, Adobe Presenter 11, and Articulate Studio 360. As an independent consultant, I have the pleasure of owning all three of these tools and have used all of them at one time or another for client projects.
Choosing And Implementing An LMS, Part 1: The Challenges
Seeking: Honest LMS, willing to take on a fast-growing or large workforce, for long-term success. In this two-part article, you'll discover everything you need to know about allocating the right resources to your decision making when implementing an LMS. Pay attention!
Food For Thought: 10 Old Adages That All eLearning Professionals Should Consider
The past is full of astute observations and valuable insights. In this article, I'll share 10 adages that may give eLearning professionals some food for thought.
eCoach Kickstarts Your Online Training Strategy With A Free 30 Day Bootcamp
In a time where training tools are highly advanced, defining a clear training strategy is more important than ever. eCoach's free 30 day bootcamp connects applicants to experts so they can design and implement an effective training strategy together.
Partnership To Accelerate Women's Leadership Development
The Above & Beyond Group has formed an international learning partnership with Financial Times | IE Business School Corporate Learning Alliance focused on the advancement of women in business.
Innovation In The Six: Toronto's Tech Hub Is Home To DoceboInspire 2018
Docebo shares The Six with an incredible collective of inspiring and exciting organizations that have established the city as a global technology hub growing at a relentless pace.
SweetRush Shortlisted For 5 Learning Technologies Awards 2018
SweetRush makes the shortlist for the Learning Technologies Awards 2018 in five categories, highlighting its strengths in virtual reality, learning games, blended learning, and custom content design.
Introducing DoceboInspire's Keynote Speakers
DoceboInspire comes to Toronto this October, where "The Six" will play host to the learning industry's most influential voices to discuss and gather insights into the future of learning technology.
Select Your Ideal Learning Management System
The webinar Select Your Ideal Learning Management System is sponsored by eLearning Industry and presented by Katrina Marie Baker, Adobe's Senior Learning Evangelist. During this live webinar, you will learn how to identify a vendor that suits your organization's continuing education needs.
Microlearning Certification Workshop 2018 – Las Vegas
CommLab India's Microlearning Certification Workshop 2018 is back with a bang! It is an intensive, power-packed, hands-on, skill-building event that will enable you to design and develop engaging, high-impact Microlearning.
Online Training Bootcamp By eCoach
Apply for this bootcamp today! Successful applicants will be paired with a training specialist to set up a comprehensive training process they can roll out across their business. This includes an audit of current training, content creation and platform training. Don't miss out!
Online Virtual Trainer Certificate
Attend a Training magazine Certificate Program! This live, online workshop starts October 15, 2018. Learn what is required to be properly prepared to deliver online. You'll identify, develop and practice the skills to become a savvy virtual trainer.
Fast Track Your Captivate Skills
Learn to Fast Track Your Captivate Skills during this event with Tricia Crawford from TLC Media Design. She is a Certified Adobe Captivate Expert with over 27 years of experience in the Training & Education Industry. Join this webinar and learn how to implement time-saving tactics, increase student engagement, and to quickly create Captivate courses!
Top 5 Mobile Learning Strategies For Corporate Training
With the implementation of Mobile Learning in corporate training, learners can now access information at the time of their need, develop better completion rates, and engage in social learning or collaborative learning in the organization. Mobile Learning strategies can be used in combination with Microlearning, Gamification, Personalization, and also leverage on Video Based Learning to design high-impact corporate training.
5 LMS Mistakes To Avoid Infographic
One of the many challenges that organizations face nowadays is how to choose the best LMS to meet their requirements. Taking into account a number of LMSes in the market, selecting the most suitable platform is not easy task. Check 5 most popular mistakes that you should avoid while picking and using the software for your business.
Why You Should Adopt The Combination Of Microlearning And Mobile Learning In 2018? Infographic
Microlearning and Mobile Learning/mLearning make great companions, and you can use them to multiply the impact of your training delivery.
What Is Your Teacher Personality Type? Infographic
Every teacher approaches their job differently. Some teachers are strict, while others are lenient. Some are spontaneous, while others are more practical. One thing is for sure: there are pros and cons to every teaching style. What teacher personality type best fits you or your favorite teacher?
Internet Safety For Kids: 7 Tips For Parents Infographic
As a parent, it's important that you familiarize with the hidden online dangers and cybersecurity risks for children. In this post, we are focusing on this rapidly growing internet user age group (1 to 10) and the related security issues. Check our infographic about internet safety for kids to learn how parental controls come into the picture.
Adobe Captivate – Syncing Typekit Fonts & Installing Themes
In this Adobe Captivate video tutorial, I demonstrate how you can sync Typekit fonts that are required for custom Captivate themes, like the ones found on my website or purchased.
Adobe Captivate – Baseball Card Flip Effect
In this video tutorial, I show you how you can use effects in Adobe Captivate to create the effect of a baseball card flip. For example, on one side of the card you have the image of the baseball player and on the back side, you have the player's statistics. This could also be used to simulate what recipe cards might look like, or in credit card training teaching employees to check for the signature of a client, and so on.
See our full eLearning Archive