This Week's Best eLearning News and Articles (Issue 253)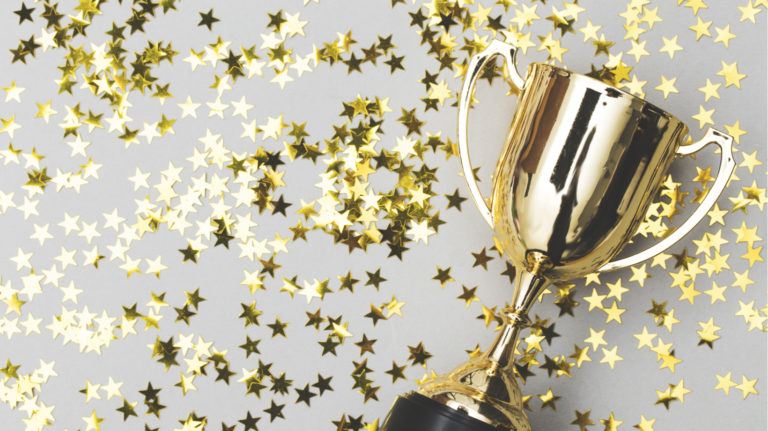 Top eLearning Content Development Companies For 2018
Sixth time's a charm! We are ecstatic to announce our list of top eLearning content development companies for the 6th time in a row – and this year, we've decided to step up the list game. Here are our picks for 2018… plus a couple of aces up our sleeve!
Top 10 Features Of Trivantis Lectora Inspire 17 For Responsive eLearning Development
Today, Trivantis Lectora Inspire 17 is one of the leading authoring tools used for responsive eLearning development. In this article, I pick its top 10 features and show you how you can further enhance its capability with customization.
How To Use The Administrate Reporting System To Track And Manage Debt Collection
In this article, we show you how to use Administrate's reporting system to keep track of and manage your debt collection, with full examples!
Supply Chain Management Challenges And How To Solve Them With eLearning
Markets, just like wars, are won through competent logistics and efficient supply chains. Learn how online supply chain training for your executive and supply partners can help them master the necessary skills.
Training Millennials: Engaging Generation Y In Training
Gen Y will make up over 40% of the workforce by 2020. Training managers need to act now to make sure Millennials are engaged with their learning platform.
Leverage Learning Analytics To Design Better Microlearning Assets
Apart from providing opportunities to measure and monitor learner performance, learning analytics contributes to continuous improvement by giving valuable insights to enhance courses. Learning analytics has assumed an important role in eLearning, and this includes microlearning as well.
5 Quality Checks Your Compliance Training Program Should Pass
Staff ultimately want to do their jobs better and faster, so your compliance training needs to support this. When it comes to creating a compliance training program, what should businesses be looking for?
Mobile Learning In The Workplace: The Key To The Future
The aim of this article is to illustrate the extent to which mobile learning is initiating a new era in the field of eLearning.
Microlearning Best Practices: Creating A Lesson
So, you're interested in developing a microlearning lesson. Are there any microlearning best practices you can use? Of course there are; let's take a look.
How Online Learning Can Save Your Professional Learning Business Time And Money
Save your professional learning or training business time and money with online learning technology.
Budgeting Factors For Developing Corporate Compliance Training
Corporate compliance is important – but how much needs to be spent to create an effective training program? Determining budget is an important first step and must be done with the right factors in mind to fit the organization, industry, and risk that employees may face.
4 Blended Learning Strategies That Boost Corporate Training ROI
Boosting ROI requires either lowering costs or improving return. This article covers 4 key blended learning strategies that can do both.
Training That Employees Want? What A Novel Idea!
According to Corporate University Xchange, a Learning and Development research company, less than 18% of internal training is on topics relating specifically to an employee's job. As a learning practitioner, does this give you pause? Perhaps cause for concern?
How To Incorporate Mobile Learning Into Your Training Process
47% of businesses now use mobile learning for their training needs. Understanding how to incorporate mobile learning into your training process is becoming more and more important.
PowerPoint-Based eLearning Tools – Part 2: Adobe Presenter 11.1
This is Part 2 of a 3-part analysis of three PowerPoint-based eLearning tools: Adobe Presenter 11.1, iSpring Suite 9, and Articulate Studio 360. As an independent consultant, I have the pleasure of owning all three of these tools and have used them at one time or another for client projects.
Choosing And Implementing An LMS, Part 2: How To Achieve Success
In the second and final part of this article, you'll learn how to mitigate risk associated with the implementation of your new Learning Management System.
7 Notable Advantages Of eLearning Content Curation
Your eLearning course must be impactful and engaging in order to grab learners' attention. In this article, I'll explore 7 reasons why you should consider curating content for your eLearning course.
Flipped Learning In A Corporate Context: How To Reinforce Behavioral Change And Performance
In modern learning, it's no longer about knowledge—performance matters. A flipped learning approach provides a good way of focusing your scarce resources on high-impact areas, supporting behavioral change and, ultimately, performance. Here are tips on how to 'flip it' in your corporate learning.
Introducing SCALE: The Student-Centered Adaptive Learning Environment
SCALE is an interactive platform for delivering adaptive instruction online. It works with standard Learning Management Systems to provide an instructional framework that guides the learner through the instructional content based on proven theories about how people learn effectively.
4 Tips For Successful Project Management In eLearning
Project management has many moving pieces; knowing who and when to engage can be critical to success. Here, we've outlined the best practices for project development and execution.
Trends In Learning Analytics: Educational Institutions Take Heed
Although Learning Analytics is currently in its infancy stage, learning institutions should take heed: ultimately, it will revolutionise the way all education is delivered. This paper provides an overview of the discipline, presents some visualisations, and discusses some possible future trends.
Site Online Learning Partners With Training And Development Asia 2018
Site Online Learning, a leading provider of innovative eLearning solutions, served as a Gold Sponsor at the second edition of Training and Development Asia 2018 in Manila, Philippines
Gamification Nation Wins Award For Excellence In Gamification Design
London-based Gamification Nation has won the award for Excellence in No-Tech Gamification Design at GamiCon 2018. It won the award for its design of a cybersecurity board game for an insurance client.
B Online Learning Launches Birch, A New Learning Platform
B Online Learning, an experienced learning company today released their Software-as-a-Service (SaaS) learning platform, Birch at DevLearn.
Today's Top eLearning Content Development Companies Identified
The network-based media and publishing company, eLearning Industry, announced a list of the top eLearning content development companies for the 6th time in a row.
Innovators On Demand™ Launch – ttcInnovations
This new staff augmentation service offers specialized and on-board ready contingent workers for learning and development teams. Within two business days, clients will be matched with qualified Extra Hands You Don't Have to Hold™ for review.
How To Collaborate With Your Team On An iSpring eLearning Project
Is there any way to collaborate on eLearning projects with a desktop authoring tool? It's worth thinking about before you choose a PowerPoint-based one. Using iSpring Suite? Find more tips to make eLearning course creation savvier and more inclusive!
15 Ways To Market Your Training Program And Learning Tech
The webinar 15 Ways to Market Your Training Program & Learning Tech is sponsored by eLearning Industry and presented by Katrina Marie Baker, Adobe's Senior Learning Evangelist. In this webinar, Katrina will share simple ideas on how to increase your learners' engagement!
Litmos LIVE 2018
Welcome to Litmos LIVE, the world's largest corporate learning virtual summit that will be held November 7-8, 2018.
How To Quickly Launch Online Training With iSpring Suite 9
Join this webinar to learn how easy it is to start eLearning authoring with the iSpring toolkit and how you can quickly create multiple types of eLearning content using one single authoring tool, iSpring Suite 9.
A Beginner's Guide To Learning Management And The LMS
The webinar A Beginner's Guide To Learning Management And The LMS is sponsored by eLearning Industry and presented by Dr. Allen Partridge, Adobe's Principal eLearning Evangelist. In this webinar, Allen will walk you through a gentle introduction to Learning Management concepts and uses.
How To Increase Brain Power At The Workplace
There's the correlation between the interior design and your performance. It's scientifically proven that environmental ergonomics in the workplace matters. When it comes to planning your workplace organization, the first step is to design a stimulating environment.
Top 6 Reasons Why Students Prefer Digital Content
The latest study released by McGraw – Hill Education in partnership with Hanover Research has 3000 students voice their digital preferences in college education. The infographic shows research on why students prefer digital reading over print.
5 Industries That Will Drive Virtual Reality In Corporate Training
Newer technology like Virtual Reality (VR) has the potential of becoming the next big enabler in the Learning & Development and eLearning industry.
Gaming The Classroom – The art and science of GBL: Game Based Learning
"Gamification should be about driving learning and behavior change" – Karl Kapp, professor of instructional technology, Bloomsburg University
7 Statistics That Prove eLearning Is Super Important For Your Organisation
Not only is workplace-based eLearning here to stay, but it also comes armed with a promise to enhance the workplace culture into a personal development experience.
Adobe Captivate – Click To Reveal With Multiple Audio Clips
In this video tutorial, I show you my workflow for creating a single slide click to reveal that contains both slide audio, as well as additional triggered audio for each state of a multi-state object. Your instinct might be to attach the audio to the individual states of the multi-state audio but you will quickly discover that this doesn't work.
Adobe Captivate 2017 – Publish Your eLearning To Your LMS
In this video tutorial, I show you how you can publish your Adobe Captivate 2017 (Release) eLearning to your learning management system using the most common features and settings.
See our full eLearning Archive