This Week's Best eLearning News and Articles (Issue 254)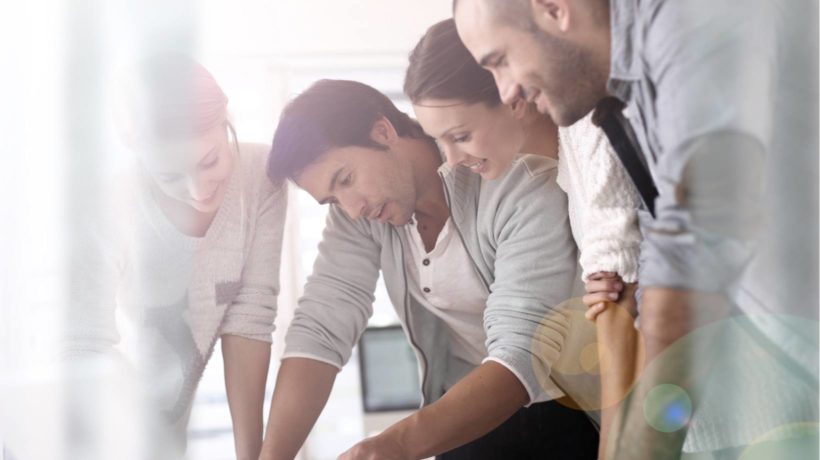 Free eBook: How To Scale A Sales Enablement Training Program In Your Organization
If you're set to design, or redesign, your organization's sales enablement training program, but your efforts hit the wall, perhaps you should find a strategy that differs from what you have tried so far. What you have here is a solid proposition, scalable, working, and committed to transform the sales experience at your company. If it looks promising, upon reading it you'll find that it surely delivers.
Modern Microlearning Learning Examples For Effective eLearning 
Microlearning has gained huge popularity in the Learning and Development industry. But do these short nuggets of learning content actually work? Here are 4 best-practice microlearning examples and our tips on how to make your microlearning-based learning effective.
Stop Taking Orders; Start Being An Operational Partner!
Many learning practitioners wait for operational departments to come to them dictating what type of training they need. Stop that! You're hired as the learning expert so take back control by being proactive and change this perception. Get out of your office and learn what your internal clients need.
Free eBook: Your Micro Guide On Content Curation For eLearning
This free eBook—our Micro Guide On Content Curation For eLearning is designed to provide practical insights on how you can integrate content curation into your learning strategy.
How To Stay Organised And Save Time With Course Templates
We look at how you can use Administrate's course templates feature to make sure your business isn't wasting time on admin tasks!
How To Make Your Training Sticky: Training Transfer
Training (or learning) transfer is the real metric of success of an employee training program. In this article, we examine various types of transfer of learning, and how you can encourage them in the context of your online training.
5 Case Studies That Prove Learning Games Work
Does game-based learning work or does it just distract from learning? In these case studies, you can find out the real benefits of learning games.
Top 6 Cost-Saving Translation And Localization Tips You Should Know
The more prepared organizations are, the more cost-effective the entire translation project will be. This article offers 6 tips for organizations gearing up to take their online learning multilingual.
5 Compliance Training Trends To Watch For Your Organisation
The rise of digital in the workplace has seen the way we learn at work change rapidly. So it's more important than ever to be aware of current and future compliance training trends if your organisation is going to be able to keep up. This article shares what you should be looking out for.
What You Need To Know About COOCs
You know exactly what MOOCs are, but what about COOCs?
Taking Learner Engagement To The Next Level With Game-Based Learning
This article sheds light on how game-based learning is an appropriate mechanism to build interactive and engaging learning experiences. It also talks about the use of a rapid interactivity building tool, Raptivity, to build learning games.
8 Tips To Build A Blended Learning Solution On A Budget
Apply these 8 tips to build blended learning solutions on a budget, starting with smart fundamental decisions at the program level and driving through to clever course development time and budget savers.
Augmented Reality In The World Of Training
The potential of Augmented Reality in training is exciting. Discover a few industries that we think would really benefit from AR.
4 Reasons Why AR Training Is Improving L&D
The consensus seems to be that Augmented Reality (AR) is complementing and enhancing – and even replacing, at times – traditional learning methodologies, but the question of how this is done remains. Let's take a look at 4 reasons why AR training is improving L&D.
6 Things To Consider Before Integrating Training Catalogues In Your Business Skills Training
With constant demands on business through new legislation (think GDPR) and the need to upskill and encourage employee development (think CPD), there's an increased need for training. But how do you cover all the bases and stay abreast of new developments?
Exploring The Outcomes Of A Mock xAPI Project
Learn about a scenario-based xAPI workshop, view a live example of xAPI, and learn about what data was planned for, in this instance.
6 Tips To Stay Active On Social Media Without Annoying Online Learners
Social media is a tool that many people use to pass time and connect with friends, family, and colleagues. eLearning professionals can also connect with their audience and boost eLearning course sales through social networking sites, if they know how to engage without becoming an annoyance.
How Online Accident Tracking Can Improve Efficiency And Performance
Leveraging online accident tracking to improve your organization's performance and bottom line is a powerful tool. Find out more here.
The Crux Of Corporate eLearning: How Engagement And Education Go Hand-In-Hand
As more employees turn to freelancing in response to dwindling corporate training time, eLearning initiatives are more important than ever before. Here are five ways managers can boost engagement and motivation efforts to ensure worker participation.
Choosing eLearning Programs: Customized For Individuality Or Homogenized For Uniformity?
The key to successful learning is finding the correct balance between standardization and customization of programs. Only then can we achieve the best possible "return on effort" with our training and development conduct, ensuring future continuity for employees and organizations alike.
Finding A Path To Growth In A Post-MOOC Era
With MOOCs fading, the eLearning industry faces a whole new set of challenges as they embrace individualized learning – but there's also room for growth, too.
Knowledge Anywhere Is Now A LinkedIn Learning LMS Integration Partner
Knowledge Anywhere LMS customers can now offer their learners access to the LinkedIn Learning course library from within their LMS.
Identifying The Best Customer Training Learning Management Systems Vendors
To try to bring clarity to the confusing and increasingly complex world of Learning Management Systems (LMSs), eLearning Industry, is offering online advice and guidance to those considering buying a customer training LMS.
LEO Learning Named On Training Industry's Top 20 Gamification List
LEO Learning recognised for providing top-of-the-line gamified training services and technologies to boost learning and business impact.
Your Input Needed: Help Measure The Business Impact Of Learning
Third annual LEO Learning and Watershed survey aims to benchmark industry progress in measuring organisational Learning and Development.
SweetRush Wins Gold At The 2018 Stevie Awards For Great Employers
The company took home top honors in the Leadership or Skills Development Solution Provider of the Year category.
A Beginner's Guide To Learning Management And The LMS
The webinar A Beginner's Guide To Learning Management And The LMS is sponsored by eLearning Industry and presented by Dr. Allen Partridge, Adobe's Principal eLearning Evangelist. In this webinar, Allen will walk you through a gentle introduction to Learning Management concepts and uses.
mLearn 2018: Pedagogical And Technological Innovation For Teaching & Learning
The 17th World Conference on Mobile and Contextual Learning: Mobilized Learning: Pedagogical and Technological Innovation for Teaching & Learning
ICERI2018 Conference
This conference will be the best opportunity to present and share your experiences in the fields of Education, Research and Innovation in a multicultural and enriching atmosphere.
Compliance Training Summit
Join The eLearning Guild for this live online event that will look at new ways for you to refresh your approaches to compliance training.
Workforce Learning & Development 2018
Learn from the nation's top learning and employee engagement professionals how to build a superior professional development program that supports business growth and workforce retention.
Online Vs Classroom Learning
Online educators agree that studies show online instructional programs work! In fact, students today are so used to using the internet more and more schools and universities are turning to computers as their teaching tools.
7 Ways You Can Make Outdoor Activities Fun For Your Kids
If you're looking for ideas, check out the infographic below for some tips and tricks that will help you make your children fall in love with outdoor play again.
Impact Of Mobile Learning In Training And Development
Mobile learning is an efficient mode of content delivery for both educational as well as training domain. Considering the rapid growth in the number of global mobile users and internet reach.
Top 6 Reasons Why Students Prefer Digital Content
The latest study released by McGraw – Hill Education in partnership with Hanover Research has 3000 students voice their digital preferences in college education. The infographic shows research on why students prefer digital reading over print.
5 Industries That Will Drive Virtual Reality In Corporate Training
Newer technology like Virtual Reality (VR) has the potential of becoming the next big enabler in the Learning & Development and eLearning industry.
Adobe Captivate – Click To Reveal With Multiple Audio Clips
In this video tutorial, I show you my workflow for creating a single slide click to reveal that contains both slide audio, as well as additional triggered audio for each state of a multi-state object. Your instinct might be to attach the audio to the individual states of the multi-state audio but you will quickly discover that this doesn't work.
Adobe Captivate 2017 – Publish Your eLearning To Your LMS
In this video tutorial, I show you how you can publish your Adobe Captivate 2017 (Release) eLearning to your learning management system using the most common features and settings.
See our full eLearning Archive