This Week's Best eLearning News and Articles (Issue 255)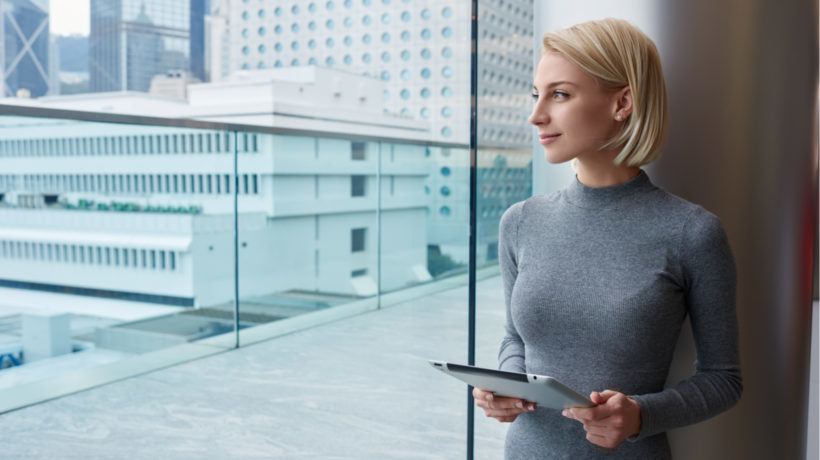 Free eBook – Future Leadership Development: Transforming Leaders to Excel In The Digital Age… And Beyond
Judging from afar, one could say corporate training is of solid structure and well-fringed content. This can be true for certain aspects of it, but not all. It takes a lot more to meet the expectations of a training program for development of future leadership. Take heart though, as InfoPro Learning has decided to share all the insight gained from years of experience. Such a helpful read on the design and implementation of courses that transform employees into leaders, giving them all the skills and knowledge they'll be needing.
Why You Need To Create A Mobile Training Strategy, Part 1
In this article, we'll see how creating a mobile training strategy will give you the opportunity to increase the engagement and interactivity of your users with your training offer.
Stay Organised And Save Time With Resource Management In Administrate
Learn how you can use Administrate's resource management tools to help your training company stay really organised and save lots of time!
4 Ways To Take Your Onboarding To The Next Level
We know that onboarding is an important part of engaging new employees, but do we know how to make our onboarding programs great? Consider these new ways to improve your onboarding process.
Employee Training with Impact
Employee training is an investment—a huge, unpredictable, make-or-break investment. While none of us in the training and development industry have a crystal ball to predict whether or not a training program will be a huge success, there is a lot that we can do beforehand to increase the overall impact that our approach has on its intended audience.
What is microlearning?
Microlearning is more than simply bite-sized training assets. Microlearning is focused and offers just the right amount of information necessary to help a learner achieve a specific, actionable objective. This makes microlearning in business contexts especially valuable.
How To Build A Business Case For Outsourcing eLearning Development
There are several compelling reasons to go for outsourcing the development of online learning. This article offers 5 tips that will help you build a strong and convincing business case for outsourcing your eLearning initiatives.
How To Keep Your Busy Learners Engaged In A Busy World: 4 Ways To Adopt eLearning Interactivity
One of the most important elements of eLearning is interactivity. No matter how much time and money you invest in a course, if it is not interactive, it will not be able to engage your learners. If your learners are not engaged and motivated to learn, they will not be able to upskill themselves.
Mobile First Designs In eLearning: A Mobile Learning Case Study
From being a desirable approach, mobile learning is fast becoming a standard for online training. Now, you hear of debate on mobile friendly vs. mobile first designs. In this article, I share a case study featuring a mobile first design in eLearning.
5 Pitfalls To Avoid When Introducing A New Authoring Tool
A new authoring tool is often the breath of fresh air that your eLearning team needs. They will be free of barriers that previously held them back, and able to make their big ideas a reality. Avoiding implementation pitfalls will help you harness this excited energy and make your new tool a success.
The Benefits Of Cross-Department Training For Your Employees
No man is an island. And no department should be either. In this article, you'll discover the benefits of cross-department training, and why this type of training can give your employees the boost they need to re-engage in their work.
How Gamers Learn: The Game Player's Brain
People learn by sitting still, keeping quiet, and paying attention to the lesson, right? That's not how gamers learn!
Microlearning Research: What, How, When
A global survey was conducted to gain insight into the perspectives of those who are currently involved in the provision of learning—whether face-to-face or eLearning—to others. Here are the results.
4 Emerging LMS Fundamentals You Need to Know
You'll need to invest into the 4 basic, foundational blocks for LMS success to get the greatest ROI from your online training.
6 Tips To Create An Accurate Budget For Your Business Skills Training
The demand for business skills training continues to grow. People require new training to deal with changes in legislation and business practice, the growth of new subject areas (like Mental Health in the workplace), and the need to maintain and sustain CPD.
LMS Vs 'Best Of Breed' Learning Tech (With Adam Harwood)
Outsourcing 'digital' and not investing in your own digital know-how will put you at a significant disadvantage – and over-reliance on one system will prove to be counterproductive.
How To Write Effective Learning Objectives To Support Your Blended Learning Strategy: A 4-Step Guide
Writing strong learning objectives is key to the success of your blended learning program. They serve as the basis for evaluating the success of your learning offering. Here is a simple 4-step guide to writing effective objectives to best support your blended learning strategy.
5 Best Practices To Create An AR Training Program In Your Organization
Before you develop your AR training program, adopt these best practices to find the perfect marriage between learning and technology.
4 Tips On Making Your Microlearning Strategy A Success
With Millennials increasing in the corporate environs we need to keep our microlearning engaging. Here are four tips on how you can create a successful microlearning strategy.
20+ Tools I Used In 2018 For Designing And Developing
Check out these handpicked tools that I used in 2018 for designing and developing materials.
7 Common Mistakes To Avoid When Developing Compliance Online Training Simulations
Do your employees dread compliance online training? Are there still high accident rates and regulatory violations even though employees are completing the necessary training? If so, then compliance online training simulations may be the ideal solution. But there are some major obstacles you should be aware of beforehand.
Obsidian Learning Is A Top eLearning Development Company For The 3rd Year
Obsidian Learning's winning streak continues with the announcement that they are among eLearning Industry's Top 10 eLearning Development Companies for 2018.
SweetRush Honored As A 2018 Top 20 Gamification Company
Training Industry recently published its selection of the best companies providing gamification for learning. SweetRush was included as a 2018 Top 20 gamification company for the fifth year in a row.
Docebo Enters New Partnership With TicTac Interactive
The fast growing EdTech company TicTac has entered a strategic partnership with the global leading AI learning platform company Docebo.
Learning Pool Creates 20 New Jobs Release
Tech company Learning Pool, leading provider of online learning for global organisations, is delighted to announce plans to create new jobs throughout the UK with the launch of 20 exciting roles.
AllenComm Recognized On Top 20 Gamification Companies List
Training Industry gives top honors to AllenComm for their innovative gamification learning solutions.
Workforce Learning & Development 2018
Learn from the nation's top learning and employee engagement professionals how to build a superior professional development program that supports business growth and workforce retention.
How To Create Hype Around Your Learning Content By Thinking Like A Social Media Pro
The webinar How To Create Hype Around Your Learning Content By Thinking Like A Social Media Pro is sponsored by eLearning Industry and presented by Rob Ayre, Docebo's Social Media and PR Manager. In this webinar, Rob will share all the strategies you need to promote your learning content like a social media professional!
Trends In Training And Learning Management
The webinar Trends In Training & Learning Management is sponsored by eLearning Industry and presented by Katrina Marie Baker, Adobe's Senior Learning Evangelist. In this webinar, Katrina will discuss all the latest trends in training and learning management!
How The LEP Is Disrupting The Digital Learning Market Now And Why You Should Care As An L&D Professional
The webinar How The LEP Is Disrupting The Digital Learning Market Now And Why You Should Care As An L&D Professional is sponsored by eLearning Industry and presented by Amanda Rollins, a US Marketing Evangelist. In this webinar, we will discover how the Learning Engagement Platform is changing the Future of Learning, why incorporating an LMS with an LEP is your winning combination, and how you can leverage HR's newest tool to get a seat at the table.
Best Of DemoFest 2018: Award-Winning eLearning In Action
Explore the winning projects from DemoFest, an attendee-favorite event from DevLearn Conference & Expo, which took place last month in Las Vegas.
See our full eLearning Archive