This Week's Best eLearning News and Articles (Issue 256)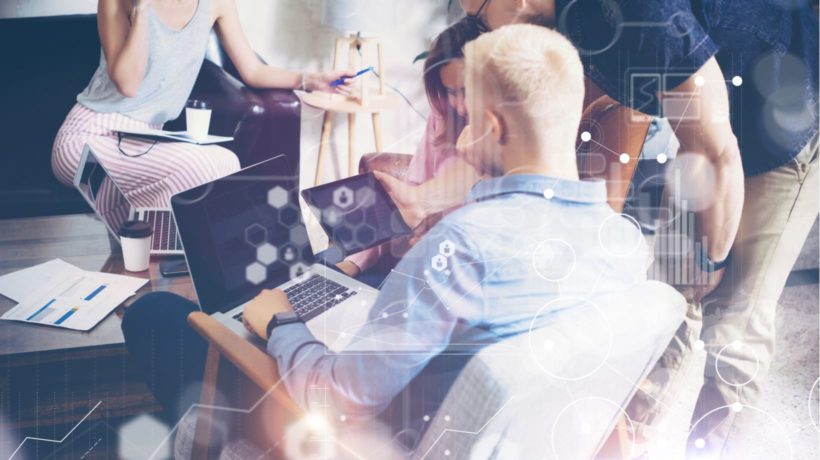 Free eBook – Tailoring Sales Enablement: Accelerate Sales With Accommodating Tech
What sellers go through, and the many ways they have to work around each case, to reach a certain amount of sales, is a tale of hardship. It is of great importance for the entire organization as well. Sales enablement and platforms that promote it are the tools that have what it takes to give a new, different spin to this tale. From theory to course of actions and analyses, this must-read gives you knowledge that is promptly transformed to power, all for you to use.
Adopting Content Curation To Support Employee Training – Top 5 Questions Answered
Today, information access is immediate, but we end up spending a lot of time sourcing the right information we need. Content curation is an approach you can use to overcome this challenge. Through a series of Q&As, I showcase why you should adopt it.
How To Use Administrate To Keep Your Students Happy
Take a look at how you can use Administrate's training management software to make sure all your students are happy students!
5 Tips To Choose The Right Rapid Authoring Tool
It becomes a struggle when you have to choose the right tool for your custom eLearning needs. This article will give tips on choosing the right authoring tool based on your specific requirements.
How To Reduce Employee Turnover Rate In The Food And Beverage Industry
Working in the food and beverage industry is a passion for some, and a temporary gig to make ends meet for others. In this article, we'll teach you how to engage (restaurant) staff, and how to keep them working for you.
The Neuroscience Of Gamification In Online Learning
This week, we've dug deep into our grey matter to bring you ten things you should know about the neuroscience of gamification in online learning.
Dealing With 5 Common Yet Serious eLearning Challenges
eLearning professionals face quite a few challenges that need to be dealt with in order for any eLearning course to succeed. This article lists down the five most common ones and also suggests possible workarounds to deal with them.
Why You Should Use Corporate MOOCs
Creating a MOOC within a company is not simply about offering content, but about offering a service and creating interaction.
Compliance & Competency Training: How To Create An LMS Framework For Both (Part 1)
The right LMS & reporting solution helps executives manage the minefield of compliance. By training employees for legislated regulations, they get the added benefit of aligning individual employee performance with corporate strategy—producing a serious competitive advantage.
How To Choose The Right Training Catalogue For Skills Training In Your Organisation
eLearning in the form of training catalogues has the potential to reach parts of an organisation other training can't. But equally without careful selection and an implementation strategy, it can end up gathering metaphorical dust on a server.
Free eBook – On Demand Training: How To Create An Agile Learning Environment Using A NextGen LMS
You might think that the expertise you have on your old LMS saves you working hours. But this is just a notion you have until you experience a NextGen LMS. This is why Looop cares not only to introduce you to on demand training, but to call attention on matters that weigh on choosing an LMS. Details on budgeting and features will show you how opting for a NextGen LMS will benefit your organization.
Measuring The Effectiveness Of Your Blended Learning Program
Effectively evaluating your blended learning program is a crucial part of the learning process. It helps us justify the cost and demonstrate added value while giving us much-needed information to improve for next time. Evaluation is not easy, however. Read on to learn a few tips.
Here's How I Design eLearning With Adobe XD
Have you ever wondered about the design process of other eLearning designers/developers? In the following videos, I design a form to be used in eLearning to collect a user's name and email.
9 Mental Roadblocks That Hinder The eLearning Experience Of Your Online Learners
Emotional and psychological issues have a direct impact on the eLearning experience. In this article, I'll share 9 mental hurdles that online learners must overcome to reap the rewards of your eLearning course.
What Research Tells Us About Chunking Content
Content that is not chunked is hard to understand or retain. But is chunking simply breaking up text into smaller pieces?
Technological Dependence, eLearning Initiatives, And Unstoppable Change
It's hard to tell to what degree technology/screen addiction actually is affecting our culture. At the same time, it seems disingenuous to say that technological dependence hasn't radically and fundamentally changed our culture. The idea of eLearning is perhaps a testament to that statement.
Is eLearning The Future Of Education?
Find out how eLearning is changing the way people learn and share information.
Online Education: 7 Key Trends In 2018
The interest in distance learning has been growing, but the real boom is still ahead. In the coming years, the education market will adapt to the needs of people born in the digital age, with an emphasis on technology.
Revisiting A Fad: Tips And Facts On Blended Learning
While mixed reality, content curation, and user-generated learning are the topics of conversation today, this article revisits another topic that has faded without much fanfare – blended learning. Learn how to determine the right modality and mix to create a great program for your learners.
Impacting Learners At LEGO
LEGOs have been beloved for years, but they recently became the world's most valuable toy brand. This doesn't surprise us—no one knows how invested LEGO is in their brand better than we do. Several years ago, we worked with the company to create courses for their Brick Specialists (which we recently updated). LEGO's brand informed everything we created for them, from the learning objectives to the visual design. The desired outcome? Learners would be impacted to live the brand in everything they did.
Connecting Microlearning To Corporate Training
Have you ever had to take training that involved reading through walls of text or sitting in class for hours on end? If so, your brain probably started checking out pretty quickly. We know the feeling too, which is why we advocate for microlearning: it's compact, focused material that provides just what the learner needs when they need it!
The Expertise Economy Helps Lift The Lid On The Skills Gap
In today's rapidly changing world, one of the key organizational challenges is developing workers' skills to ensure success now – and for the future.
Learning Pool Named Again As A Deloitte Fastest Growing Tech Company
Learning Pool has announced that they've ranked once again on the Deloitte Technology Fast 50, a list of the 50 fastest growing technology companies in Ireland.
ReadyTech Continues To Innovate The Training Market With New Products
ReadyTech announces the availability of Axis, a training delivery solution that allows training organizations to run their virtual training labs .
Ten Key Questions For Would-Be Buyers Of Learning Management Systems
An article from the network-based media and publishing company, eLearning Industry, sets out ten key questions that would-be buyers of learning management systems (LMSs) should ask when they experience a demo of the software.
Learning Pool Enters Apprenticeship Market With Scottish Acquisition
We have announced the acquisition of MediaCorp, the Hamilton, Scotland based online learning and e-portfolio provider. The company, founded and run by James Marshall will become part of the Learning Pool group.
How The LEP Is Disrupting The Digital Learning Market Now And Why You Should Care As An L&D Professional
The webinar How The LEP Is Disrupting The Digital Learning Market Now And Why You Should Care As An L&D Professional is sponsored by eLearning Industry and presented by Amanda Rollins, a US Marketing Evangelist.
How To Create Great Digital Learning That Works
In this webinar, we'll explore how to create great digital learning – by diving into some of the latest trends and proven tactics being used in the industry right now.
Best Of DemoFest 2018: Award-Winning eLearning In Action
Explore the winning projects from DemoFest, an attendee-favorite event from DevLearn Conference & Expo, which took place last month in Las Vegas.
Successfully Implement Your Learning Management System (LMS)
The webinar Successfully Implement Your Learning Management System (LMS) is sponsored by eLearning Industry and presented by Katrina Marie Baker, Senior Learning Evangelist of Adobe. In this webinar, you will discover there is a proven approach to successful LMS implementation.
15th CLO Exchange
In its 15th Edition, the CLO Exchange is the must-attend event for the modern day L&D Leader. Join IQPC's 15th CLO Exchange on December 2-4, 2018.
Do You Have A Second Language? Infographic
This Infographic shows how corporate language training is financed around the world.
The Key Benefits Offered By Robotic Process Automation (RPA) Technology For Businesses
Today, Robotic Process Automation (RPA) is a fast-growing technology, which is being used in varied industries such as IT, BPO, Insurance, Healthcare, Banking, and Utilities, to name a few. The RPA technology is associated with the automation of routine, mundane tasks by the use of robotic technology.
Infographic On Top 10 Benefits Of Blended Training
Organizations are now opting to convert their Instructor Led Training (ILT) to a fully online or a blended approach. Adopting a blended training approach offers multiple benefits for both the learner as well as the organization.
The Future Of Education With AR
Technology in education has made it possible to add a layer of enhanced reality and interactivity, this gives Teachers/tutors opportunity to make learning more realistic and immersive improving retention and deep learning.
25 Coding Apps For Kids Under 8
Did you know that coding can help kids develop their problem-solving and critical thinking skills? Did you know that you can introduce them to programming at a very early age? Maybe you are looking for a way to make the kids' screen time a bit more educational.
Adobe Captivate – Background Images In Fluid Boxes
In this Adobe Captivate video tutorial, I demonstrate how you can work with background images in your fluid box responsive design eLearning projects and ensure they line up the way you want them to.
Adobe Captivate – Final Quiz Question Remediation
In this video tutorial, I show you how you can set up remediation for your final quiz questions. Remediation in eLearning is when a learner has exhausted their attempts they will be returned to the portion of the training where this knowledge of skill was originally taught.
See our full eLearning Archive