This Week's Best eLearning News and Articles (Issue 257)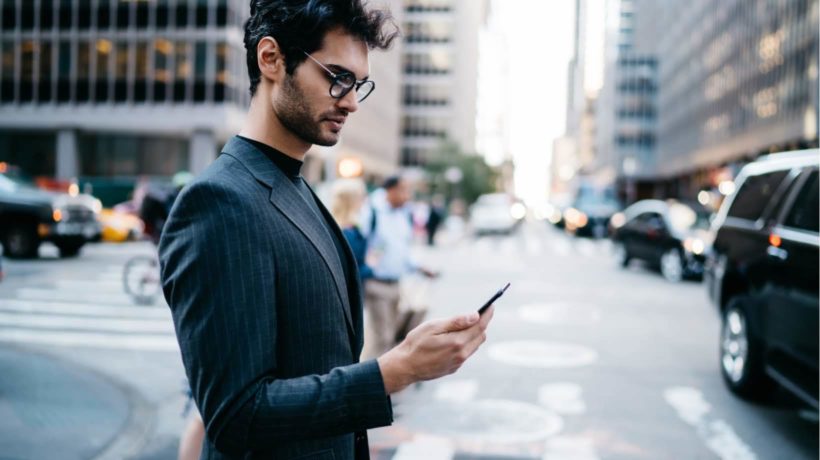 Free eBook: Mobile Learning – How To Leverage Mobile Learning For Your Training Strategies
The uses for a mobile phone are increasing by the day, as it is an always present piece of technology. Our relationship with it grows more intimate, it being the media for many of our interactions. This leaves no doubt in deciding that mobile learning should be an integral part of a successful training strategy. With all the data being transferred through mobile devices the way is already paved, you just have to know where and when to step. Is there a better way to get into it than delving into the insight shared by an organization of the caliber of 360Learning?
Demystifying xAPI: A Non-Technical Introduction
You've heard of xAPI, right? Don't be put off by its technical front; the opportunities xAPI opens for learning teams can be revolutionary. If you care about delivering real-life impact from your learning programs, it's time to give xAPI due consideration!
Why You Need To Create A Mobile Training Strategy, Part 2
The second and final part of this article focuses on why you should invest on the mobile phone to develop integrated learning experiences that are capable of returning training and knowledge transfer to the central place they deserve in companies and in our societies.
How To Save Time And Stay Organised With Task Workflows
In the latest entry in our how to save time and stay organised series, we take a look at task workflows and how they can make your to-do really easy!
4 Ways To Take Your Onboarding To The Next Level
We know that onboarding is an important part of engaging new employees, but do we know how to make our onboarding programs great? Consider these new ways to improve your onboarding process.
5 Tips To Choose The Right Rapid Authoring Tool
It becomes a struggle when you have to choose the right tool for your custom eLearning needs. This article will give tips on choosing the right authoring tool based on your specific requirements.
7 Tips To Create Online Training Courses For Distracted Employees
From hectic work schedules to lack of motivation, there are plenty of obstacles that modern learners must overcome in order to build skills and absorb new information. Fortunately, they have technology on their side, and they know how to use it.
Top 10 Benefits Of Personalization Of eLearning For Employee Training
With the wider adoption of eLearning and mobile learning comes the associated challenge of "one size does not fit all". In this article, I highlight first how personalized learning for employee training can help manage this and then its top 10 benefits.
How To Adapt Your Training To The Characteristics Of Adult Learners
Children and adults are at different development stages and have entirely unlike everyday lives and experiences. In this article, we'll teach you how you can boost your workplace training program's efficiency by understanding and catering to your adult learners' needs.
5 Things That Make An Awesome Learning Game
With a learning game you can engage your learners and get better results from your online training! Find out what makes a successful learning game here.
10 Tips To Make Your Online Meetings More Productive
With offices spread across different geographical locations, remote meetings have become a norm for most organizations. But the biggest challenge of these meetings is to keep people engaged and interested. This article lists some ideas that could make these meetings more productive.
7 Unexpected Ways To Use Serious Games In Online Training
Are your employees looking for a bit more fun and excitement to break the online training monotony? In this article, I'll highlight 8 unexpected ways to incorporate serious games into your online training strategy.
8 Tips To De-Stress Remote Employees Before Online Training Sessions
Is stress standing in the way of employee development? In this article, I'll highlight 8 tips to prepare remote employees for online training and help them unwind.
6 Tips To Manage And Maximise Big Data In eLearning
There is a buzz about Big Data in the eLearning world and for good reason. With Big Data comes the potential to transform your eLearning content, design and strategy. It allows you to focus on online learners and play to their strengths. It helps pinpoint which elements need improvement or revision within your online training materials.
6 Ingenious Ways To Refresh Compliance Knowledge In Online Training
Nobody really pays attention to compliance online training after they get their certification. Is there any way to help your team retain knowledge once they pass the test? In this article, I'll discuss 6 creative ways to refresh their memory and improve knowledge retention
Compliance & Competency Training: How To Create An LMS Framework For Both (Part 2)
The second part of an article focusing on finding the ideal Learning Management System & reporting solution.
5 Ways To Accelerate Your Business Skills Training With Learning Pool's Training Catalogues
Businesses are under constant pressure to adapt to new processes, legislation, and markets. In this state of constant change, an organisation's biggest asset is its people. But how do you make sure those people are equipped to deal with the demands of change?
The Future Of Learning Technology
Technology no longer simply refines previously accepted means and media. So, to understand – and shape L&D's future – we first need to suspend the conditions that limit our imagination.
11 Solutions To Blended Learning Challenges Where Clients Get Stuck
Are you stuck in the blended learning development or deployment process? You're not alone.
4 Ways Virtual Reality Training (VR) Changes L&D
Virtual Reality training (VR) has been shaping how we learn and how we design so that others can learn, for decades. And the future looks even more virtual. Find out how Virtual Reality will continue to transform the L&D field.
How Sex Ed eLearning Protects The World's Most Vulnerable Population
By presenting accurate and accessible information combined with the latest advancements in technology, sex education advocates across the country are using eLearning to promote healthy sexual attitudes and pedagogy.
Engage In Learning Launches Suspicious Packages eLearning Course
The recent spate of suspicious packages in the USA, along with similar incidents elsewhere including the UK, has prompted the eLearning supplier, Engage in Learning, to release a new eLearning course about dealing with Suspicious Packages.
Top 20 'Try-Before-You-Buy' Learning Management Systems Named
According to the network-based media and publishing company, eLearning Industry, any worthwhile Learning Management System (LMS) ought to be available for a free trial before would-be purchasers are asked to buy it.
SweetRush Increases Consulting Strength With Addition Of Aimee Lantzy
Aimee Lantzy becomes SweetRush's newest Solution Architect, strengthening the company's unique team of highly qualified consultants
Grab Your FREE Copy Of The '18 Amazing Microlearning Formats For Employee Training That Will Help You Enhance Your Training Strategy' eBook
This eBook showcases 18 Microlearning formats that you can use (for both Formal and Informal Training) to meet your training mandate by enhancing your employee training strategy.
Course Merchant Partners With Softchalk
Course Merchant adds authoring suite Softchalk to its range of services. This completes Course Merchant's ability to engage with customers at any point along their eLearning journey.
Successfully Implement Your Learning Management System (LMS)
The webinar Successfully Implement Your Learning Management System (LMS) is sponsored by eLearning Industry and presented by Katrina Marie Baker, Senior Learning Evangelist of Adobe. In this webinar, you will discover there is a proven approach to successful LMS implementation.
15th CLO Exchange
In its 15th Edition, the CLO Exchange is the must-attend event for the modern day L&D Leader. Join IQPC's 15th CLO Exchange on December 2-4, 2018.
Building Scenario-Based eLearning Using Templates In Adobe Captivate (2019 Release)
The webinar Building Scenario-Based eLearning Using Templates In Adobe Captivate (2019 Release) is sponsored by eLearning Industry and presented by Pooja Jaisingh, a senior learning evangelist working at Adobe. In this webinar, you will learn how to use templates in Adobe Captivate for scenario-based learning courses.
Practical Approaches To Determine The ROI Of eLearning – Using Kirkpatrick's Model Of Training Evaluation
Join us for Practical Approaches To Determine The ROI Of eLearning – Using Kirkpatrick's Model Of Training Evaluation, a free webinar presented by Asha Pandey, the Chief Learning Strategist at EI Design, and sponsored by eLearning Industry. The event is scheduled for the 6th of December 2018.
Best Practices In eLearning For The Accidental Instructional Designer
Join this free webinar to build a more intentional eLearning career through tips for better eLearning design, including exploring learning models, getting the tone right, and creating more meaningful interactivity.
Health And Safety Training: Online Vs Classroom
The Internet has made products and knowledge more accessible than we ever imagined. Being fans of the Internet, we've created an online health & safety training center with the goals of being affordable and convenient so no Canadian businesses have to risk of not training their people.
How Technology Helps In The Education Of Special-Needs Students
Special-needs students who have, in the past, faced particular learning challenges in the classroom have benefited from the introduction of technology. Whereas once these students who were unable to receive the specialized instruction they needed in order to excel performed poorly and suffered from low motivation and confidence, they now find themselves on an equal playing field with the remainder of the class—in fact, technology has served to empower special-needs students and enable them to excel not just in the classroom but also in the community.
The Key Benefits Offered By Robotic Process Automation (RPA) Technology For Businesses
Today, Robotic Process Automation (RPA) is a fast-growing technology, which is being used in varied industries such as IT, BPO, Insurance, Healthcare, Banking, and Utilities, to name a few. The RPA technology is associated with the automation of routine, mundane tasks by the use of robotic technology.
Infographic On Top 10 Benefits Of Blended Training
Organizations are now opting to convert their Instructor Led Training (ILT) to a fully online or a blended approach. Adopting a blended training approach offers multiple benefits for both the learner as well as the organization.
The Future Of Education With AR
Technology in education has made it possible to add a layer of enhanced reality and interactivity, this gives Teachers/tutors opportunity to make learning more realistic and immersive improving retention and deep learning.
Adobe Captivate – Background Images In Fluid Boxes
In this Adobe Captivate video tutorial, I demonstrate how you can work with background images in your fluid box responsive design eLearning projects and ensure they line up the way you want them to.
Adobe Captivate – Final Quiz Question Remediation
In this video tutorial, I show you how you can set up remediation for your final quiz questions. Remediation in eLearning is when a learner has exhausted their attempts they will be returned to the portion of the training where this knowledge of skill was originally taught.
See our full eLearning Archive