This Week's Best eLearning News and Articles (Issue 258)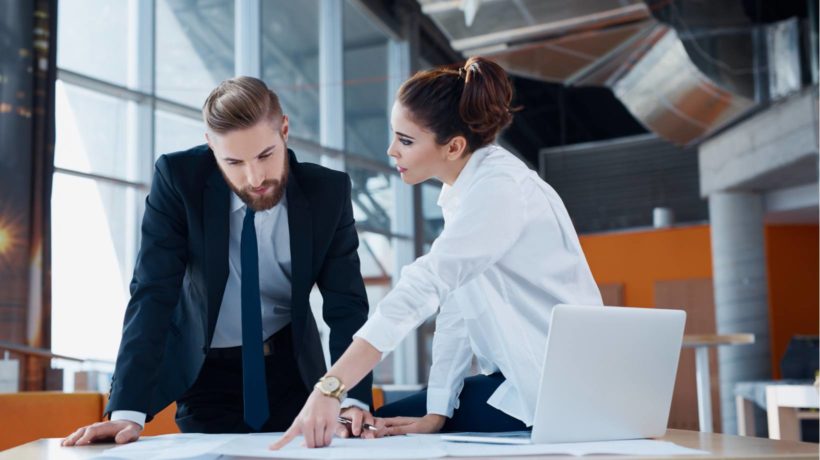 Free eBook: MOOC & COOC – Creating Effective And Impactful Digital Training Programs
The wealth of information found in this comprehensive eBook will serve you in many ways. Especially in the case where you are about to structure a corporate MOOC or COOC. Pictures, infographics, and writing so intuitive that you'll get to the end of it before you even realize it. What's not included here you can do without. All those examples, solutions, and insight will have you eager to start your own MOOCs or COOCs.
Why You Should Adopt The Combination Of Microlearning And Mobile Learning In 2018
Fueled by a wider adoption of mobile learning, microlearning based training has gained momentum in the last 2 years. In this article, I outline why you should adopt a combination of microlearning and mobile learning in 2018.
How To Tackle Common Training Communication Problems With Administrate – Part 1
In the first part of our two-part series, we take a look at how you can tackle common communication problems in training companies with Administrate.
6 Steps To Creating A MOOC Or A COOC
How you go about creating a MOOC/ COOC will depend on the company's goals and resources made available to the team in charge of the project. The MOOC/COOC content will also vary based on its goal: training, branding and notoriety, or sourcing. However, there are 6 specific steps you can follow.
7 Tips For eLearning Success In Your Organization
Does your idea of eLearning success involve a steady increase in customer service scores? A reduction in employee attrition? Your sales team hitting their monthly targets? In this article, I'll share 7 tips that will help you define eLearning success in your organization.
How To Deal With Misguided Training Requests: 6 Questions To Ask
Do you find that, too often, you are working as an order-taker? By that I mean that a manager contacts the talent development (TD) department with a request for a specific learning solution with the clear expectation that this request will be acted upon. In this article, you'll learn 6 different ways to handle training requests.
Training A Diverse Group Of Employees Through eLearning
The versatility of eLearning makes it appealing to a wide learner profile. A well-designed eLearning program can technically fulfill all the different learning needs of your employees. Learn about the various elements that can be incorporated to achieve this.
7 eLearning Gamification Elements to Get the Most Out of Serious Games
From badges and boards to keys that open learning doors, there are a myriad of game mechanics to consider when designing your online training course.
How To Solve The Most Common Problems eLearners Face
While online learning dramatically simplifies corporate training, it still comes with a few challenges and issues of its own. Such issues can especially affect users unaccustomed to eLearning. In this article, we'll examine the most common problems faced by online learners and suggest solutions.
Man Vs. Machine For Voice Over In eLearning
The complexities of communication add to the dynamics of man vs. machine, when it comes to learning, translation, and speech.
The Future Of Game-Based Learning
The future of game-based learning is right on our doorstep. If you want to stay on the cutting edge, preparation is half the battle.
5 Ideas To Getting Online Learners' Attention
Getting learners' attention and holding onto it is a problem that most course creators and educators face. So what can they do to bring learners in and keep them engaged? This article lists down 5 ideas that could work.
7 Human Memory Myths Debunked For eLearning Professionals
Are memories truly infallible? Does age really affect the forgetting curve? In this article, I'll debunk 7 human memory myths for eLearning professionals.
GM's Plant Closings Is Great News For Learning!
GM's decision to shutter 7 major North American plants rocked employees, politicians, and the economy. But this decision is fundamentally more than a tactic to 'please shareholders'… it's about a company planning to survive and succeed for another 100 years in an exceptionally fast-evolving world.
8 Simple And Straightforward Ways To Create Personalized Online Training
Does your online training resonate with employees? Can they relate to the characters and immerse themselves in the branching scenarios? This article features 8 simple and straightforward ways to create personalized online training courses.
7 Advantages Of Moving Your Compliance Training Online
If you're running a business, chances are that ROI is one of your main concerns – so why leave your compliance training to chance? At Kallidus, we fully believe in the benefits of online corporate learning. Not convinced? We've rallied together our top 7 benefits.
8 Ways To Revamp Your Mobile-Friendly eLearning Course For Modern Learners
Creating eLearning content that's easily accessible and quick to consume isn't enough for on-the-go learners. In this article, I will share 8 ways to revamp your mobile-friendly eLearning course for your modern audience.
6 Reasons Foundation Skills Are Key To Success In The Workplace
https://elearningindustry.com/foundation-skills-key-success-workplace-6-reasons
More than ever, success in the workplace depends on having the key skills to perform. For organisations, training is not only about getting the most out of its employees but also ensuring they have the capability to cope with and thrive in the fast-changing pace of modern work.
5 Distinct Uses Of Adaptive And Self-Directed Learning In A Corporate Habitat
Have you picked a new skill in the last years? Or studied a programming language on your own? In this article, I talk about the self-directed learning and its similarities with adaptive learning.
Here's How I Develop eLearning After Designing With Adobe XD
Have you ever wondered about the design process of other eLearning designers/developers? In the following videos, I develop a form in Storyline 360 that I originally designed in Adobe XD. Check out my unedited process going from design to development.
Online Training Overload: 9 Surprising Symptoms Of Cognitive Overwhelm
Are you short-circuiting your employees' minds with too much information? In this article, I'll share 9 surprising symptoms to help you diagnose cognitive overwhelm in online training.
8 Insider Tips To Choose The Best Extended Enterprise LMS For Your Start-Up
Learning Management Systems can get your SMB off to a successful start by deploying valuable online training resources for your staff. In this article, I'll share 8 insider tips to choose the ideal extended enterprise LMS for your budding business.
Sponge Scoops Learning Technologies Company Of The Year Silver Award
LT Awards judges describe custom digital learning provider, Sponge, as "the most inspirational organisation" among the 2018 finalists.
Engage In Learning Helps Public Bodies Comply With Equality And Diversity
To help all UK public bodies comply with the Public Sector Equality Duty (PSED), the eLearning supplier, Engage in Learning, has released a new course.
Appeal For Learning Management Systems' Customer And User Experience Data
The network-based media and publishing company, eLearning Industry, is inviting buyers of Learning Management Systems to collaborate in on-going, customer-led assessments of these learning platforms.
A Unique Software Launch To Breathe New Life Into Virtual Training
Taggis puts virtual reality software firmly on the map. Its unique technology means anyone can create visual and interactive learning settings easily.
Learning Technologies Group Acquires Watershed Learning Analytics
Acquisition of Watershed will add analytics capability to LTG's portfolio of businesses, transforming ability to measure the business impact of learning strategies.
Practical Approaches To Determine The ROI Of eLearning – Using Kirkpatrick's Model Of Training Evaluation
Join us for Practical Approaches To Determine The ROI Of eLearning – Using Kirkpatrick's Model Of Training Evaluation, a free webinar presented by Asha Pandey, the Chief Learning Strategist at EI Design, and sponsored by eLearning Industry. You'll be presented with tips on how to measure your online training effectiveness and evaluate your online training strategy. The event is scheduled for the 6th of December 2018.
Best Practices In eLearning For The Accidental Instructional Designer
Join this free webinar to build a more intentional eLearning career through tips for better eLearning design, including exploring learning models, getting the tone right, and creating more meaningful interactivity.
The Learning Brain With John Medina
ATD has partnered with John Medina, a researcher and authority in brain science and author of the bestselling book Brain Rules, to present a one day workshop to learn what really drives knowledge retention and performance.
Gen Z And L&D: How To Attract, Retain, And Engage Tomorrow's Workforce
The webinar Gen Z And L&D: How To Attract, Retain, And Engage Tomorrow's Workforce is sponsored by eLearning Industry and presented by Caitlyn Ludwig, Enterprise Learning Consultant at Docebo. In this webinar, Caitlyn will help you acquire all the knowledge you need to meet the learning expectations of the Gen Z workforce.
Engagement Upgrade: Social Learning, User-Generated Content, And LMS Gamification
The webinar Engagement Upgrade: Social Learning, User Generated Content & LMS Gamification is sponsored by eLearning Industry and presented by Katrina Marie Baker, Senior Learning Evangelist of Adobe. In this webinar, you will discover how to enhance learner engagement through gamification, user generated content, and social learning!
Virtual Reality In The Classroom Infographic
The VR revolution looks here to stay this time. Gaming and Movies are creating many of the headlines, however the use of VR in classroom is set to take the education sector by storm. Here are five benefits of using Virtual Reality in the classroom.
INFOGRAPHIC: Emerging Technology Trends Influencing The L&D Field
The rise of emerging technology trends influencing L&D represents a vital opportunity for learning professionals. Now more than ever before, learners are bombarded with distractions and have easy access to infinite amounts of information.
Sustaining Future Growth With Millennial Leaders Infographic
The coming decade will experience significant changes in the metrics that define organizational success though this is not without precedent.
The Real Future Of Australian Education
The Real Insurance Future of Australian Education Survey is the twelfth installment in a series of national studies that investigate the shifting values and concerns affecting Australian families. This chapter offers particular insight into how well children are being educated and equipped for the future workplace.
How Technology Helps In The Education Of Special-Needs Students
Special-needs students who have, in the past, faced particular learning challenges in the classroom have benefited from the introduction of technology. Whereas once these students who were unable to receive the specialized instruction they needed in order to excel performed poorly and suffered from low motivation and confidence, they now find themselves on an equal playing field with the remainder of the class.
8 Examples Of Video Based Learning For Corporate Training
In this video, I will present 8 examples which reflect diverse design approaches that you can pick from and also use the video-based learning formats for formal training or as performance support intervention.
Adobe Captivate – Make Drag And Drop Behave Like Regular Questions
In this Adobe Captivate video tutorial, I show you how you can make drag and drop behave like regular questions.
See our full eLearning Archive