This Week's Best eLearning News and Articles (Issue 259)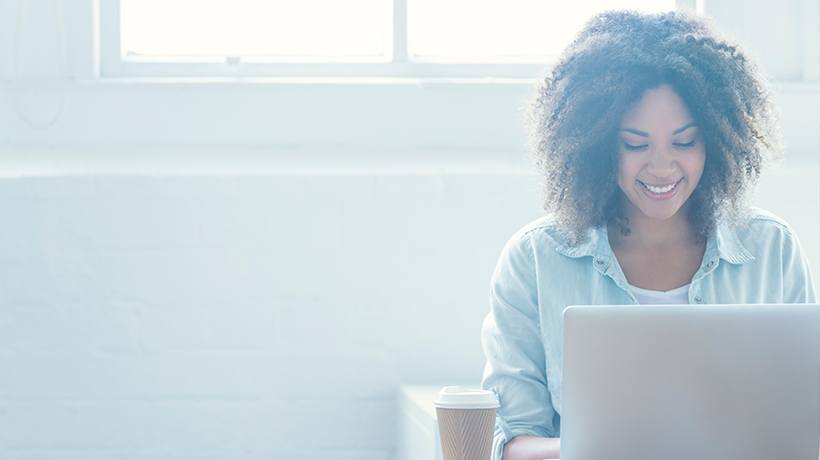 Free eBook: 7 Learning Strategies To Transform Your Corporate Induction And Onboarding Training For Success
This free eBook, 7 Learning Strategies To Transform Your Corporate Induction And Onboarding Training For Success, shows you how you can use immersive learning strategies including Virtual Reality (VR) to enhance the impact of your induction and onboarding training.
Trainer's Guide To Delivering Exceptional Learning Experiences
What are the main components of a nurturing learning environment? In this article, you'll discover what Learning and Development professionals should keep in mind when planning a training experience.
How To Tackle Common Training Communication Problems With Administrate – Part 2
We're back with part 2 of how you can use Administrate to deal with some of the most common communications problems in a business.
Creating A MOOC: Examples, Module Structure, And A Case Study
In this article, you will be able to observe how different activities are structured to create engaging and efficient content in MOOCs and COOCs.
Learning And Development 2019 Wishlist
New methods and innovations help us improve training and development, including on-demand learning tools, Artificial Intelligence, and embedding learning. See why these learning approaches made it onto our L&D 2019 wishlist!
5 Compelling Reasons Organizations Choose Multiple Learning Management Systems
Organizations go for multiple LMSs when their current LMS is unable to meet their growing needs, or when they need a fairly simple LMS to train external partners. This article uncovers 5 compelling reasons organizations opt for multiple LMSs.
6 Soft Skills To Teach Your Leaders
Many corporate training programs overemphasize (or, worse, focus solely on) hard skills development. Yet, a balance between hard and soft skills is essential for a business to thrive. In this article, we examine the importance of leadership training and the soft skills a great manager should possess.
How To Create A Game-Based Learning Experience (That Doesn't Suck)
GE's Gamification Gurus have drawn up a list of handy tips to make sure you have a soaring game-based learning experience – not a boring one.
Interactivity In Adult Learning: What You Need To Know
Adults learn differently than children and teenagers. They have certain perceptions about the learning process and special needs as learners, needs that should be taken care of while designing and developing an eLearning course. In this article, we'll explore the concept and the use of interactivity in adult learning.
7 Unexpected Ways To Use Serious Games In Online Training
Are your employees looking for a bit more fun and excitement to break the online training monotony? In this article, I'll highlight 8 unexpected ways to incorporate serious games into your online training strategy.
eLearning Course Evaluation: 10 Questions To Ask Employees AFTER A Corporate eLearning Course
One of the most valuable sources of eLearning feedback is your distributed workforce. In this article, I'll highlight 10 questions to ask employees after they've completed your corporate eLearning course.
Migrate To HTML5 – Responsive Or Mobile-Friendly eLearning To Create High Impact Learning Experiences
Organizations worldwide are looking at migrating their legacy Flash course to HTML5 to support mobile learning. In this article, I outline what are your options and how you can maximize the impact of your migration budget.
Employee Training With Impact
Employee training is an investment—a huge, unpredictable, make-or-break investment. While none of us in the training and development industry have a crystal ball to predict whether or not a training program will be a huge success, there is a lot that we can do beforehand to increase the overall impact that our approach has on its intended audience.
Impact For A Brand At Steak
When you're out on the town, indulging in a delicious steak or a juicy burger, your menu may state that you're enjoying the Certified Angus Beef® brand. If you're not sure what that means, you're not alone.
8 Workplace Compliance Trends Every L&D Department Should Consider
Compliance training needn't be a source of boredom. In a world of 'fake news' and instant gratification, it can be hard to keep your workforce motivated and engaged in the necessities. From technology advancements to culture shifts, here are our top 8 compliance trends to keep your eye on.
9 Ways To Use Real-World Examples In Compliance Online Training
Do employees know the risks of violating company policies? Are they aware of how rules and regulations tie into daily work duties? In this blog, we will highlight nine ways to use real-world examples in your compliance online training course.
5 Critical Foundation Skills Every Professional Should Have To Pursue Workplace Effectiveness
Fundamentally, modern workers are going to require a range of skills to keep pace with a fast-changing business environment.
The #1 Mistake We're All Making In L&D
When receiving – or diagnosing – the learning needs, we are making grand assumptions about the needs of people whose roles we know so little about that we'd fail within minutes in their shoes.
4 Key Benefits Of Custom eLearning Solutions
If you want your employees to achieve specific behavioral change or transfer knowledge unique to your organization, you need a solution which will take time to design and develop. If your learning need doesn't have any specific organizational implications, off-the-shelf might be a good choice.
No Bonus? Blame Your Learning And Development Department
What happens when bonuses are not handed out? Could it be because performance expectations aren't met? Shouldn't learning practitioners shoulder some blame? You say no? Why not? Isn't Learning and Development responsible for improving employee performance? Are they not partially responsible?
Choice Hotels International And TraCorp Win Bronze Brandon Hall Award
Choice Hotels International and TraCorp won a Brandon Hall Group bronze award for excellence in the Best Advance in Learning Management Measurement/Business Impact Tools category, with the entry title "Using a Business Analyst to Mine LMS Data".
Assess The Return Of Your Investment In Training With EI Design's Free eBook
Measuring the effectiveness of online training is a tricky task. This eBook provides practical tips you can use as you begin the exercise to measure the effectiveness of online training leading to the determination of ROI on your training spend.
Free Webinar: Practical Approaches To Determine The ROI of eLearning – Using Kirkpatrick's Model Of Training Evaluation
Join this free webinar to learn about practical approaches and tips on how you can measure your online training effectiveness and enhance your online training strategy to maximize your ROI.
Organisational And External Change Are Key Business Priorities
Market growth, cybersecurity, adapting to the digital environment and leadership development are key business concerns, according to more than 1000 senior executives in a survey by Financial Times | IE Corporate Learning Alliance.
Consultancy Service For Potential Buyers Of Learning Management Systems
The network-based media and publishing company, eLearning Industry, has launched a service offering online advice and guidance for anyone who has been given responsibility for sourcing and buying a learning management system.
Engagement Upgrade: Social Learning, User-Generated Content, And LMS Gamification
The webinar Engagement Upgrade: Social Learning, User Generated Content & LMS Gamification is sponsored by eLearning Industry and presented by Katrina Marie Baker, Senior Learning Evangelist of Adobe. In this webinar, you will discover how to enhance learner engagement through gamification, user generated content, and social learning!
Scaling Your Training Operation With Disruptive Innovation
The webinar Scaling Your Training Operation With Disruptive Innovation is sponsored by eLearning Industry and presented by Bob Sabra, Vice President of Operations at Administrate. In this webinar, Bob will demonstrate how Administrate can help you set up a successful and scalable training operation with Disruptive Innovation.
Key Elements Of Keeping Employees Engaged Through Your eLearning Courses
Join us for Key Elements Of Keeping Employees Engaged Through Your eLearning Courses, a free webinar presented by Philip Tutty, the Head of Litmos APAC, part of SAP, and sponsored by eLearning Industry. Find the key elements of how to create eLearning courses that keep employees engaged, and develop a strong learning culture inside your organisation!
ATD LearnNow: Learn xAPI Workshop
Be guided through the development of your own xAPI-enabled project at this 1.5 day, hands-on workshop.
ATD xAPI Workshop (Held In Conjunction With TechKnowledge 2019)
You have heard about xAPI, and maybe even attended a few sessions about it. Now, you can learn how to implement xAPI in a full-day, hands-on workshop. In this workshop, we will guide you through developing your own xAPI-enabled project.
Measuring And Making The Most Of Metrics [Infographic]
This infographic will explore what organizations are actually reporting on and how often, how they produce reports, and what they do with this data. This will enable us to understand whether the organizations could be reporting more efficiently and focus on how to gain the most value from metrics.
Infographic On Top 9 Formats Of Performance Support Tools
Performance Support Tools or PSTs are known to effectively bridge the gap between knowledge acquisition and knowledge application. Also, with the rise of the millennial workforce, Performance Support Tools are now the main focus in enhancing employee performance and bringing in a positive ROI on training.
25+ Essential Data-Driven Customer Service Tips Infographic
This infographic provides data-driven, essential customer service statistics and trends for 2019. These insights will help you finetune your customer care tactics in order to increase consumer satisfaction with your brand.
The Evolution Of The Employee: Modern Learner Expectations Infographic
Transform your culture through more engaged, connected employees. Build trust, confidence and expertise through better learning experiences – using smart, modern learning technologies.
The Most Powerful Framework For Responsive Learning Infographic
Wondering why should you use Adapt Framework to Design Responsive Learning? Check this infographic to discover at least 6 reasons.
5 Killer Examples – How To Use Microlearning Based Training Effectively – EI Design
Microlearning uses rich media formats that ensure better retention of the learning. Organizations are embracing microlearning as it is cheaper to build, quicker to deploy, and can be updated fairly easily.
eLearning Development Demo On Microsoft Office 2013
This demo showcases our capability to develop visually rich and interactive mLearning courses running seamlessly in PC and Tablets (iPad and Android).
See our full eLearning Archive