This Week's Best eLearning News and Articles (Issue 260)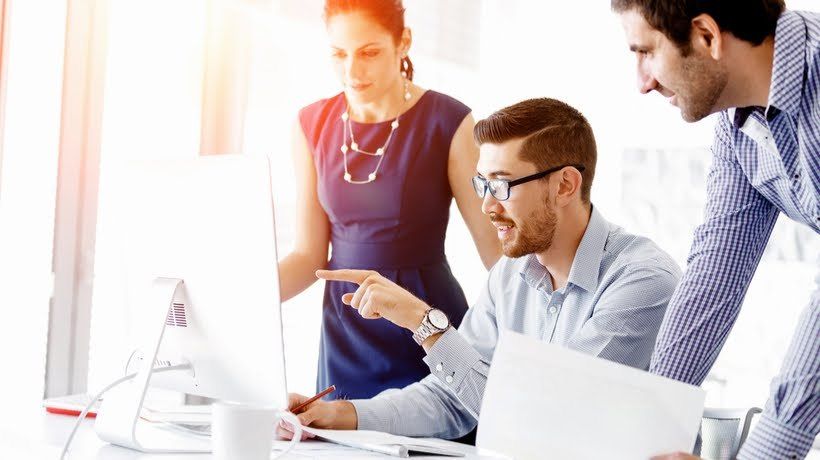 Free eBook: 5 Steps To Digitize Learning Within Your Organization
It may be plain to see, but not so plain to do. Digitizing the training you have to design and deliver is a mission vital for the success of your organization. Advice on it is sought for, that is why the body of this work, comprised of 5 "how to" steps, will turn out a valuable help. Studying it will bring you closer to understanding and fulfilling the needs deriving from such a demanding and hopeful venture, bringing you many steps closer to an engaging digital learning plan.
Reasons Why You Need Software Customer Training
Traditional training methods are too expensive and poorly adapted to current market needs. However, it is precisely because software is such a complex tool that it requires constant training. If client training and support is not adapted, you will quickly hit both a financial and human breaking point. In this article, I'll demonstrate the importance of software customer training.
What Is A Training Management System (TMS)?
Find out what a Training Management System actually is, and whether it's something that could improve your training offering!
Harness Your Team's Knowledge Before Building A Training Program
Thinking about working with a professional development vendor? Here are a few things to keep in mind before taking the leap.
The 5 Whys: Is Training The Answer?
To determine whether your organization needs a training program, first ask the 5 Whys to improve your Instructional Design practice.
HTML5 Authoring Tools To Seamlessly Move From Flash
With Adobe announcing the death of Flash by 2020, organizations are gearing up to convert their Flash-based courses to HTML5. There are many authoring tools with competitive features to do the job. Choose the right one for your needs.
Develop a Results-Driven eLearning Program with 3 Key Strategies
Many learning professionals strongly believe that learning has an intrinsic value of its own. But while it's true that learning for learning's sake often holds merit, most would also agree that when their company invests time and money in corporate training initiatives, they expect to see results.
8 Examples Of Video-Based Learning For Corporate Training
The usage of videos for learning is an established practice. It is seeing an acceleration in adoption on account of the wider use of mobile learning and microlearning. In this article, I share 8 examples of how you can use video-based learning.
Leadership Training For Managers: 8 Activities And Ideas That Work
Part visionary and part problem solver, a leader does not only see the future but also helps build it. In this article, we're sharing with you the best leadership training ideas for turning your employees into effective team leaders.
What Are The Characteristics Of A Good Learning Game?
Instead of spoon-feeding a tasteless gruel of dull content to an uninterested audience, a good learning game is a delicious cake your learners can't resist!
Interactivity In Adult Learning: 17 Interaction Design Examples
In this article, we'll take a look at various interaction designs you can use for every level of interactivity in order to build a productive learning experience for adult learners.
7 Human Memory Myths Debunked For eLearning Professionals
Are memories truly infallible? Does age really affect the forgetting curve? In this article, I'll debunk 7 human memory myths for eLearning professionals.
6 Tips To Find The Ideal Difficulty Level For Your Online Training Activities
Are employees bored by easy simulations that don't challenge them enough? Do they click away from the online training course, frustrated by overly complex branching scenarios? In this article, I'll share 6 tips to find the ideal difficulty level for your online training activities.
Defining The Learning Objectives Of Your Corporate Compliance Training
Compliance training has a bigger impact on your organisational goals than you may first think. Learning objectives are one of the most important parts of this, but what should you consider when defining them for your organisation?
8 Tips to Increase Attendance Rates in Online Training
You're ready to roll out your new online training course, but can you say the same for your staff? In this blog, I'll share eight tips to get your employees ready and increase attendance rates in online training.
5 Tips To Effectively Address Foundation Skills In Corporate Training
Corporate training faces a constant challenge to keep up with the rapid pace of a changing business landscape. Pressure too comes from the increasing demands of employees wanting to develop their skills, so they can keep abreast of change and take advantage of new opportunities and new career paths.
The Digital Transformation Of Learning And Development: Part 1
In much the same way as the music and publishing industries have had to respond to the changing needs of consumers, L&D also needs to adapt in order to meet the changing demands of organisations and employees. In this three-part article, we'll explore how to do just that.
5 Tips To Vet A Content Provider When Outsourcing Blended Learning
A learning vendor is a critical partner for your business, so choosing the right provider needs smart, focused effort. There are many factors you need to consider when deciding who should you invest in when outsourcing blended learning.
8 eLearning Trends To Adopt In 2019
Everyone's talking about implementing AI and VR on eLearning platforms. But is that really the answer to running a successful eLearning website? Well, maybe not. There are a bunch of other effective features which are a lot easier to implement, affordable, and easy to adopt right away.
Avoiding Τhe LMS Overkill
"The world is full of people who will help you manufacture tornados in order to blow out a match." – Shaun Hick, Author
Taking A Closer Look At Moodle And Totara
Moodle and Totara are two Learning and Management Systems that have over 150 million users combined. Learn what makes these two systems different from each other and why they appeal to different organisations.
Behind The Scenes Design Tips, Part 3: Interactivity And The Learning Paradox
What's better than learning about anything? Learning anything! The "behind the scenes design tips" series explores actionable design tips you can try next time on a project. Don't just learn about things, learn things! By doing things! This last episode is about interactivity.
Choice Hotels International And TraCorp Win Bronze Brandon Hall Award
Choice Hotels International and TraCorp won a Brandon Hall Group bronze award for excellence in the Best Advance in Learning Management Measurement/Business Impact Tools category, with the entry title "Using a Business Analyst to Mine LMS Data".
Assess The Return Of Your Investment In Training With EI Design's Free eBook
Measuring the effectiveness of online training is a tricky task. This eBook provides practical tips you can use as you begin the exercise to measure the effectiveness of online training leading to the determination of ROI on your training spend.
Free Webinar: Practical Approaches To Determine The ROI of eLearning – Using Kirkpatrick's Model Of Training Evaluation
Join this free webinar to learn about practical approaches and tips on how you can measure your online training effectiveness and enhance your online training strategy to maximize your ROI.
Organisational And External Change Are Key Business Priorities
Market growth, cybersecurity, adapting to the digital environment and leadership development are key business concerns, according to more than 1000 senior executives in a survey by Financial Times | IE Corporate Learning Alliance.
Consultancy Service For Potential Buyers Of Learning Management Systems
The network-based media and publishing company, eLearning Industry, has launched a service offering online advice and guidance for anyone who has been given responsibility for sourcing and buying a learning management system.
Engagement Upgrade: Social Learning, User-Generated Content, And LMS Gamification
The webinar Engagement Upgrade: Social Learning, User Generated Content & LMS Gamification is sponsored by eLearning Industry and presented by Katrina Marie Baker, Senior Learning Evangelist of Adobe. In this webinar, you will discover how to enhance learner engagement through gamification, user generated content, and social learning!
Scaling Your Training Operation With Disruptive Innovation
The webinar Scaling Your Training Operation With Disruptive Innovation is sponsored by eLearning Industry and presented by Bob Sabra, Vice President of Operations at Administrate. In this webinar, Bob will demonstrate how Administrate can help you set up a successful and scalable training operation with Disruptive Innovation.
Key Elements Of Keeping Employees Engaged Through Your eLearning Courses
Join us for Key Elements Of Keeping Employees Engaged Through Your eLearning Courses, a free webinar presented by Philip Tutty, the Head of Litmos APAC, part of SAP, and sponsored by eLearning Industry. Find the key elements of how to create eLearning courses that keep employees engaged, and develop a strong learning culture inside your organisation!
ATD LearnNow: Learn xAPI Workshop
Be guided through the development of your own xAPI-enabled project at this 1.5 day, hands-on workshop.
ATD xAPI Workshop (Held In Conjunction With TechKnowledge 2019)
You have heard about xAPI, and maybe even attended a few sessions about it. Now, you can learn how to implement xAPI in a full-day, hands-on workshop. In this workshop, we will guide you through developing your own xAPI-enabled project.
Measuring And Making The Most Of Metrics [Infographic]
This infographic will explore what organizations are actually reporting on and how often, how they produce reports, and what they do with this data. This will enable us to understand whether the organizations could be reporting more efficiently and focus on how to gain the most value from metrics.
Infographic On Top 9 Formats Of Performance Support Tools
Performance Support Tools or PSTs are known to effectively bridge the gap between knowledge acquisition and knowledge application. Also, with the rise of the millennial workforce, Performance Support Tools are now the main focus in enhancing employee performance and bringing in a positive ROI on training.
25+ Essential Data-Driven Customer Service Tips Infographic
This infographic provides data-driven, essential customer service statistics and trends for 2019. These insights will help you finetune your customer care tactics in order to increase consumer satisfaction with your brand.
The Evolution Of The Employee: Modern Learner Expectations Infographic
Transform your culture through more engaged, connected employees. Build trust, confidence and expertise through better learning experiences – using smart, modern learning technologies.
The Most Powerful Framework For Responsive Learning Infographic
Wondering why should you use Adapt Framework to Design Responsive Learning? Check this infographic to discover at least 6 reasons.
5 Killer Examples – How To Use Microlearning Based Training Effectively – EI Design
Microlearning uses rich media formats that ensure better retention of the learning. Organizations are embracing microlearning as it is cheaper to build, quicker to deploy, and can be updated fairly easily.
eLearning Development Demo On Microsoft Office 2013
This demo showcases our capability to develop visually rich and interactive mLearning courses running seamlessly in PC and Tablets (iPad and Android).
See our full eLearning Archive