This Week's Best eLearning News and Articles (Issue 262)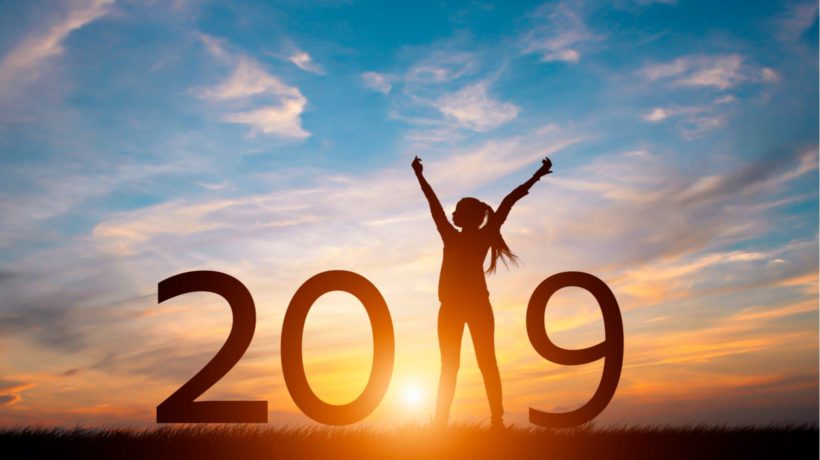 Established eLearning Trends For 2019: Are You Blazing The Tech Trail Or Lagging Behind?
There's something to be said for taking risks and blazing the trail to stay one step ahead of eLearning innovation. This article will help you determine if you're an early adopter or a laggard when it comes to eLearning trends for 2019.
Determining The ROI Of eLearning – Using Kirkpatrick's Model Of Training Evaluation
The measurement of effectiveness of online training is a hot topic right now. In this article, I outline how you can use the Kirkpatrick's model of training evaluation to measure training effectiveness, its impact, and the ROI of eLearning.
10 Reasons Training Companies Should Invest In A Training Management System
Why should you invest in a Training Management System for your training business? There are loads of reasons, but we've picked our top 10 to convince you it's a great business move!
3 Tips To Create An Outstanding Software Training Strategy
Over the past few years, the software publishing market has seen exponential growth and all signs indicate that this is just the beginning. The growth is there, but so is the competition – growth alone is not enough. The way software companies manage this growth will decide their future.
How To Create A Purpose-Driven Organization: The Disney Example
Walt Disney was not your typical CEO. He didn't attend business school and had no use for highfalutin' management theories. He certainly didn't know anything about the now-common practice of developing organizational vision and mission statements. If he had known, he would likely have refused to engage in the practice, given his disdain for bureaucracy. Freed of management theory, Walt aimed not for logic but for emotion. For that, he needed something different… something we will, for clarity, call purpose.
Flash To HTML5 eLearning Conversions: When Is Outsourcing A Winning Proposition?
When it comes to outsourcing Flash to HTML5 conversions, there are challenges to overcome, but the benefits of outsourcing far outweigh its cons. Check this article to find out when outsourcing your Flash to HTML5 eLearning conversion projects can prove to be a winning proposition.
Why You Should Always Involve Managers In Employee Training And Development
The success of your corporate training program depends on the full commitment and direct involvement of your company's leaders. Discover the benefits of getting them involved early, and also what's in it for them.
10 Serious Games That Changed The World
'Serious Games' is a term used to describe any game that's been created with a primary function besides entertaining the user. Here's a list of 10 ways the world has been transformed by play.
How To Create The Compliance Culture You Need
Effective compliance training is a delicate process, to which taking the pulse of your professional culture is key. In this article, we'll share some ideas about how you can create a positive compliance culture in your organization, as well as what you can do if your company culture could use a little work.
Dos And Don'ts For An Instructional Designer When Creating Interactive Learning
It is a known fact that interactivity makes it easier for learners to engage well with a course. While there are various elements you could incorporate to make your learning interactive, you also need to be aware of some essential dos and don'ts when building interactive learning.
4 eLearning Trends You Can't Miss In 2019
2019 is already here, and that means it's high time to see what lies ahead for the new year. Some top eLearning experts shared their opinions on how they see the future of digital learning.
Man Vs. Machine For Voice Over In eLearning – Part 2: How TTS Technology Can Enhance eLearning
Authoring tools, like Captivate and Storyline, include Text to Speech (TTS) to their environments. but usually only for English and not always with "tune-able" results. This article explores TTS technology to see what the future can bring from this technology and how it can impact the eLearning experience.
6 Ways To Evaluate The Effectiveness Of Your Compliance Training Courses
Compliance training strategy isn't just about the bigger picture. Sometimes, you need to focus in on the basics and assess your corporate learning on a course-by-course level. What should you be looking at? Take a look at our top 6 metrics below.
The Digital Transformation Of Learning And Development: Part 2
Today's employees expect on-demand support and development comparable to their experience online, outside of the corporate infrastructure. Taking your L&D on a transformation journey is the obvious move, but how can you ensure a successful transformation? The answer lies in one word: Digital.
5 Steps To Becoming A Training Games Hero
This article outlines five easy steps to choosing or creating interactive games to enhance your curriculum and to make your training more effective.
How Machine Learning, Intelligent Dialogue, And eMentoring Impact eLearning
Dialogue implies listening, then generating a "tailored" response. With the "renaissance" of machine learning, deploying an automated system that "learns" from the learner's data and makes decisions with minimal human intervention, producing intelligent dialogue, becomes a tangible reality.
Akamai And The Power Of Immersive Learning
What makes an eLearning experience truly immersive? The award-winning Akamai Professional Sales Training offers some insight. In this blog post, we'll look at some of the features and benefits of immersive eLearning.
Keep Calm And Trust Your Training Vendor
If you frequent lots of training content sites, you may have read "Is Your Outsourced Training Project Going Off Track?" You may also have found yourself cringing as you read because you recognized yourself in the examples of what not to do. Well, no matter.
Unlearning Creativity As A Top Skill In 2019
I am a creative person. I didn't learn how to be creative. Apparently, I just refused to unlearn it. What about you? As creativity is one of the top in-demand skills today, this article explores the unlearning process, and what we can do about it.
MacGyver of Modern Learning: 8 Ingenious Ways to Re-purpose Online Training Content
You may not be able to combine a toothpick and a piece of chewing gum to whip up a metal detector, but you can convert existing online training materials into memorable online training activities for modern employees. All it takes is a bit of imagination and your current L&D repository. Straight from the pages of the MacGyver playbook, here are 8 ingenious ways to re-purpose online training content.
4 Ways To Bridge The Gap Between Extrinsic And Intrinsic Motivation In Online Training
Despite the quality of your online training content, your corporate learners won't learn or retain anything unless they really want to. How do you inspire corporate learners to tap into the joy of learning that they left back in childhood? In this article, I'll share 4 tips to bridge the gap between extrinsic and intrinsic motivation in online training.
Corruption, Money Laundering And Tax Evasion Focus From Engage In Learning
A new programme from the eLearning supplier, Engage in Learning, examines the impact on organisations of Part Three of the Criminal Finances Act 2017 – and the Act's implications for employees.
Six Predictions For Learning And Development In 2019
The Financial Times | IE Business School Corporate Learning Alliance 's annual crystal-ball gazing exercise focuses on the continuing digital revolution
AllenComm Wins Eight Training Αnd Development Awards
L&D industry awards presented to AllenComm for performance support, sales training, and training content.
Engage In Learning Offers Ten Predictions For eLearning In 2019
Engage in Learning, the eLearning supplier, has followed the well-honoured tradition of offering ten predictions for the eLearning sector in 2019.
iSpring Wins Two Gold Brandon Hall Group Excellence Awards In Technology
iSpring Solutions, Inc., an innovation leader in digital learning solutions, won two Brandon Hall Group Gold awards for Excellence in Technology.
Developing Interactive, Mind-blowing eLearning Content in PowerPoint
This engaging webinar is sponsored by eLearning Industry and presented by iSpring Solutions. During the webinar, Richard Goring, the Director at BrightCarbon, will help you become a PowerPoint legend and develop interactive, mind-blowing eLearning content.
Scaling Your Training Operation With Disruptive Innovation
The webinar Scaling Your Training Operation With Disruptive Innovation is sponsored by eLearning Industry and presented by Bob Sabra, Vice President of Operations at Administrate. In this webinar, Bob will demonstrate how Administrate can help you set up a successful and scalable training operation with Disruptive Innovation.
Dynamic Video Interactions For Increased Engagement
This webinar showcases one of the best-rated, most popular sessions, speakers, or topics from Learning Solutions 2018 Conference & Expo, now available to all through this special online presentation.
10 Marketing Strategies That No LMS Company Can Live Without
The webinar 10 Marketing Strategies That No LMS Company Can Live Without is sponsored by eLearning Industry and presented by Gordon Johnson, a marketing leader in the corporate L&D industry for over twenty years. In this webinar, Gordon will share the 10 marketing strategies that you have to execute to be successful in LMS market!
ATD LearnNow: Learn xAPI Workshop
Be guided through the development of your own xAPI-enabled project at this 1.5 day, hands-on workshop.
5 Important Advantages Of Online Corporate Training Over Classroom TrainingYou might have heard about Corporate Training. It is the training provided by business organizations to their employees or staff in order to improve their existing skills and/or develop new skills in them that are relevant to their current role in the organization.
10 Warning Signs Of Unhappy Employees
Happy and engaged employees make the best workers. They are12% more productive, they genuinely care about your business, and they would willingly put in extra hours and effort without having to ask them so that you achieve your business goals.
Infographic On Creating High-Impact Blended Training Programs – 7 Amazing Examples
Businesses are looking to train a wider audience in a shorter time, and learners want the flexibility to learn in their own fashion. For these reasons, businesses now seek to shift from traditional ILT programs to blended training.
Some Worth Knowing Facts About IoT
IoT or Internet of Things is one of the most influential technologies of the present century. IoT can be defined as an ecosystem of interconnected devices or gadgets embedded with electronics, which are capable of receiving, collecting, and transferring data over a network without any command from outside. IoT transforms everyday devices into intelligent devices. It has revolutionized the way we live.
Big Data Is The Biggest Opportunity
The skyrocketing fame of big data certifications is justified in today's data-obsessed world. With businesses going bonkers over the benefits of gigantic bulks of data, the market for certifications in Big Data is ballooning at a lightning-quick pace. It is indeed, a golden era for phenomenal Big Data experts.
10 Reasons Why Mobile Apps Are The Right Fit For Your Learning Strategy – EI Design
Watch this video to discover why mobile apps are the right fit for your learning strategy.
How Personalized eLearning Engages Learners
This video will help you discover customized eLearning experiences that address your specific needs.
See our full eLearning Archive