This Week's Best eLearning News and Articles (Issue 263)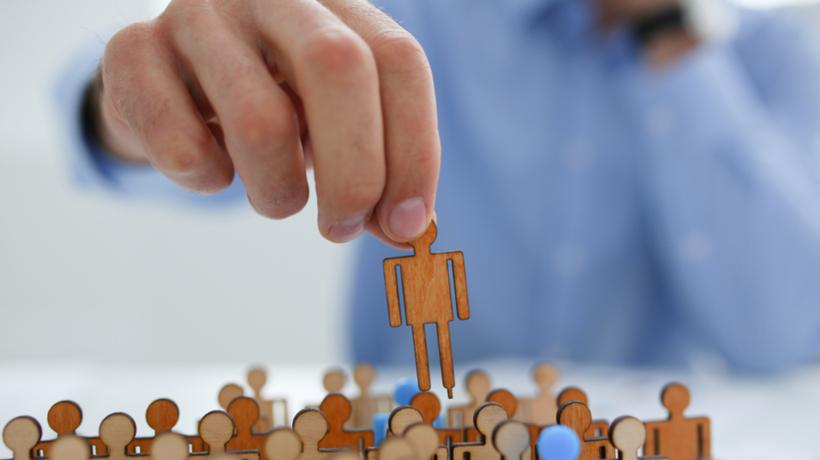 Free eBook: Outstanding Software Training – How To Turn Online Training Into A Competitive Advantage At Each Step Of The Customer Journey
The growth that the software publishing market has witnessed, and is still experiencing, is both intriguing and demanding. However, this is not a gift without challenges. It is something that needs to be carefully managed in order to deliver by means of market penetration and, most importantly, generation of higher margins. Structuring constant training and support is crucial, making this edition a strong helping hand in your efforts for client acquisition, onboarding, and retention, adopting new realities and always being one step ahead.
Gamification And Microlearning: A Dynamite Combination
Smartphones have changed the way we learn, and the learning strategies that leverage it for training have become popular. In this article, I outline how you can combine gamification and microlearning to influence employee performance.
Empowering Your Online Learners With The Right Course Management System
Find out how you can use a Course Management System to make the learning experience as easy as possible for your students.
6 Simple Work Methodologies To Transform Your Learning Culture
Agile working methods, decentralized learning, obsession with scalability, continuous optimization… What's the best way to transform your learning culture?
Case Study: 3 Training Initiatives Your Organization Should Employ
See how Comcast's L&D function drove impact and alignment in their organization.
Looks Do Matter: How Visuals Shape eLearning
Visuals play a crucial role in eLearning courses. A visual strategy is as important as the instructional strategy for your course. There are a number of options when you want to include visuals in your course. Know more about them here.
How To Motivate Employees In The Workplace In 5 Foolproof Ways
Even the most skilled employee can underperform if they're not sufficiently driven. Motivation—the employee's intrinsic drive to work—is the real catalyst for increased productivity. Discover several tried and true tips for putting this catalyst into action.
5 Stats Proving The Value Of Personalised Learning
Marketers have use personalisation to boost sales for years. These personalised learning stats show how L&D can achieve the same results.
Compliance Training Best Practices – Knowing Is Not Enough, We Must Apply
Creating a professional development program is a complex process, especially when it involves policies in place to keep people physically and emotionally safe – such as compliance training. Here are some compliance training best practices to keep in mind if you're interested in developing a spectacular program for your employees.
5 Best Practices To Drive Engagement Using Interactive eLearning Templates
Course creators generally use interactive eLearning templates to improve the engagement levels of a course. But it is overwhelming to choose from a huge library of templates. This article lists some best practices to ensure you use interactive eLearning templates optimally to drive engagement.
8 Signs Of A Great eLearning Solution For Small And Medium Businesses (SMBs)
If you're choosing an LMS for a small or medium business, pay attention to these pro tips and must-have features.
7 Best Practices For Engaging Remote Workers In Your Corporate Compliance Training
Corporate compliance training is a vital part of any learning strategy. However, it isn't always the most engaging part of the learning experience. There are a number of ways you can improve engagement for your employees on-site, but what about remote and field-based workers?
The Digital Transformation Of Learning And Development: Part 3
The aim of this three-part article is to help you transform your L&D with digital by providing practical guidance. In its third and final part, we'll explore why you should focus on data to ensure positive ROI and why you need to liberate yourself from the 'course mindset' once and for all.
Designing Training Solutions With Myers-Briggs In Mind
Renowned management consultant, author, educator, and business-thought leader, Peter Drucker, once said: "Effective leadership is not about making speeches or being liked; leadership is defined by results, not attributes." As a founding father of modern leadership theory, Mr. Drucker had a deep understanding of what makes a good leader. Yet, many of today's leadership training curriculum show scant appreciation of the fact that to produce good results, leaders must be trained. And that training should directly reflect the attributes of the environments in which they are expected to lead.
ARTutor: An Augmented Reality Platform For Education And More…
ARTutor is an Augmented Reality Educational Platform developed by the Advanced Educational Technologies and Mobile Applications (AETMA) Research Lab at the Technological Educational Institute of Eastern Macedonia and Thrace in Greece during the last 3 years. It is available free of cost to all the educators and the students around the globe in order to help them to develop technology-enhanced educational material.
Adapting An Off-The-Shelf Course To A Custom eLearning Solution
Off-the-shelf courses are a common answer to basic training needs, but they have limits. Here are 5 ways to extend the usefulness of off-the-shelf courses and transcend their limitations by adapting them into custom eLearning solutions.
The 11 Must-Haves For Your Corporate Training LMS
Having an 'effective' training program in place isn't a nice-to-have asset to your company; it's more of a necessity. An effective training program needs to be backed by an equally competent LMS. Read on, and find out how to get the most out of your software!
Addressing The Gap Between Instructional Design And Project Management
There's a gap between Instructional Design and Project Management, which often arises from different development cycles and priorities. How do you close it?
How To Design And Build Successful eLearning Websites: Key Tips And Principles To Follow
eLearning will continue to experience growth with the promise of new technologies like AR, VR, 3D optics and several others promising to make learning more immersive and personalised.
6 Tips To Diagnose Compliance To Diagnose Online Training Pain Points
You've officially launched your compliance online training course, thanks to a lot of hard work and a sizable investment. But how do you know whether it is achieving its intended purpose? In this article, I'll share 6 tips to pinpoint compliance online training pain points and get your compliance online training back on track.
Docebo Report Reveals U.S. Employees Feel Underprepared For Their Job
When it comes to job training, employees are feeling underqualified and unsupported.
EI Design's Resources Lead In eLearning Industry's List Of Top eLearning Resources For 2018
EI Design's articles, eBooks, and webinars lead in eLearning Industry's most read and downloaded resources of 2018.
Corruption, Money Laundering And Tax Evasion Focus From Engage In Learning
A new programme from the eLearning supplier, Engage in Learning, examines the impact on organisations of Part Three of the Criminal Finances Act 2017 – and the Act's implications for employees.
Six Predictions For Learning And Development In 2019
The Financial Times | IE Business School Corporate Learning Alliance 's annual crystal-ball gazing exercise focuses on the continuing digital revolution
AllenComm Wins Eight Training Αnd Development Awards
L&D industry awards presented to AllenComm for performance support, sales training, and training content.
Developing Interactive, Mind-blowing eLearning Content in PowerPoint
This engaging webinar is sponsored by eLearning Industry and presented by iSpring Solutions. During the webinar, Richard Goring, the Director at BrightCarbon, will help you become a PowerPoint legend and develop interactive, mind-blowing eLearning content.
ATD xAPI Workshop (Held In Conjunction With TechKnowledge 2019)
Be guided through the development of your own xAPI-enabled project at this full-day, hands-on workshop.
ATD Learning Is A Product, And You're A Product Manager Workshop
Learn how to use the framework of a tech product manager to tackle all new theories, approaches, and technology intersecting within our field.
5 Ways To Make Virtual Training As Effective As Face-To-Face
Many organizations view virtual classroom training as 2nd best or inferior to traditional face-to-face training, but when designed and delivered well they can be every bit as effective as GOOD face-to-face courses.
ATD TechKnowledge 2019
ATD TechKnowledge is the premier conference and exposition at the intersection of technology and learning. Gain practical how-to's, advanced strategy and solutions, and everything in between.
8 Things You Should Never Write On Your CV
We conducted a survey of 2,000 job seekers to see which phrases appeared on CVs the most. The results were striking – we've put together an infographic to highlight some of the most overused CV clichés.
Press Play: Attitude And Behavior Of Kids Toward Technology
These days, it's not uncommon to see a toddler holding their parent's smartphone or even owning an iPad or tablet of their own. As parents, you need to be aware of the tech that is increasingly surrounding the environment you're raising your children in. These modern technologies are meant to help in making adult lives easy, but how about for kids?
Seven Reasons Why Kids Should Learn To Code
Did you know creating computer codes doesn't just sharpens your kid's knowledge of computer applications but also develops valuable skills in life and at the workplace? Understanding technology and learning the basics of how a machine works make children aware of how things work around them.
5 Important Advantages Of Online Corporate Training Over Classroom TrainingYou might have heard about Corporate Training. It is the training provided by business organizations to their employees or staff in order to improve their existing skills and/or develop new skills in them that are relevant to their current role in the organization.
10 Warning Signs Of Unhappy Employees
Happy and engaged employees make the best workers. They are12% more productive, they genuinely care about your business, and they would willingly put in extra hours and effort without having to ask them so that you achieve your business goals.
Video On Gamification In eLearning 6 Killer Examples
EI design's video on Gamification provides insights to businesses on how they can incorporate Gamification in eLearning effectively.
Hypersay – How To Make An Interactive Presentation From A PowerPoint Presentation Or Google Slides With Audience Engaged?
In this video, you will learn how to make an interactive presentation from a PowerPoint presentation or Google Slides with audience engaged.
See our full eLearning Archive