This Week's Best eLearning News and Articles (Issue 264)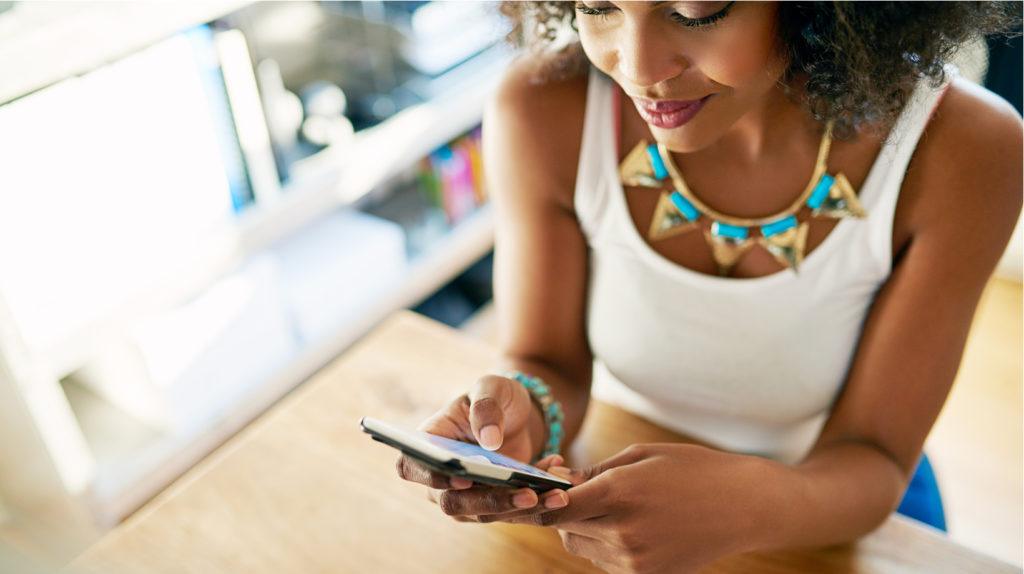 Free eBook: Just One Thing – Microlearning, A Practitioner's Guide
If you are unfamiliar with the ways of microlearning, but still confident that this is the direction you should follow for your eLearning courses, then this edition is bound to serve you well as a practitioner's guide. It describes the process and methods, discloses risks and challenges, and offers tips to bring you success.
Top 6 Benefits Of Performance Support Tools (PSTs) In Corporate Training
Performance Support Tools (PSTs) are learning or job aids designed to offer specific support to learners, at the moment of their need. In this article, I outline the definition, significance, and the key benefits of Performance Support Tools.
8 Prominent Features EVERY Course Management System Should Have
If you're shopping around for a Course Management System (CMS), it can be hard to know what to look for. Here at the 8 things you need to look for in order to benefit your training organisation.
Why You Need A Learning Engagement Platform
According to a 2016 study published by Harvard Business Review, 90% of companies will compete on the basis of the customer experience they offer. But in order to offer outstanding customer service, companies must ensure their teams are fully aligned and trained at all times. How to overcome this challenge? Learning engagement.
Training Technology Early Adopter Benefits
Learn why it's important to stay ahead of the latest technological trends and how to do it as easily as possible.
The Employee Handbook For Onboarding: Making It Work With Microlearning!
Are the new hires in your organization aware of the content of your employee handbook? This article tells you how you can leverage microlearning to make the employee onboarding handbook appealing to new hires.
How To Make Employee Compliance Training Work
Compliance training can be more challenging than regular corporate training. For one, the content is usually determined externally, by state or industry bodies. What's worse, compliance slips can often result in hefty fines. Here are 7 tips to help you craft an effective compliance training program.
The Neuroscience Of Personalised Learning
We've gathered together some of the very best research to help you get a good understanding of the neuroscience of personalised learning!
4 Tips To Easily Create Interactive eLearning Courses
Despite understanding the importance of interactivity in eLearning, most course creators still feel challenged when it comes to actually building an interactive course. This article lists down four practical approaches to overcome this problem and easily incorporate interactivity in learning.
Custom eLearning Content For Success: 4 Tips To Help You Define Your Learning Objectives
Want to know if your custom eLearning is hitting the mark? That depends on the mark you set! Writing effective learning objectives is a crucial step in custom eLearning design. Let us walk you through 4 top tips to get you started in the right direction.
Establishing A Learner-First Training Model: How To Create Learner Personas
The learner-first training model is simple but radically different from the way a lot of organisations train. The first step in the learner-first training model is to establish learner personas.
8 Criteria For Choosing An LMS For Corporate Compliance Training
Whether you are searching for a new Learning Management System or looking to take your first steps into digital and blended workplace learning, there are a number of factors to consider. As with any investment, it pays to shop around. But what is it you should really be looking for?
Dating Adventures: Leaving ID For LXD?
Be honest! You're thinking about breaking up with Instructional Design and start dating learning experience design. Here are some data-driven best practices on how to set up your profile on a dating site!
Knocking Down Roadblocks For Learning In The Workflow
Discover how this concept has evolved, what has changed, and the analysis behind why it is necessary to move learning into the workflow for today's learners.
How To Outsource eLearning Curriculum, Part 1
Curriculum design is the term used to describe all of the work focused on the organization and creation of instructional elements in a thoughtful and deliberate way to achieve a specific outcome. In this three-part article series, we'll share all the steps, activities, and tools you can use to design a successful eLearning curriculum solution.
How The Right Foundation Skills Catalogue Can Help You Bridge Performance Gaps In the Workplace
A fundamental measure of any organisation is its performance, especially in a time of change. The challenge is to make sure that performance is consistent and effective across the organisation and work to improve it.
6 Tips To Find The Ideal Difficulty Level For Your Online Training Activities
Are employees bored by easy simulations that don't challenge them enough? Do they click away from the online training course, frustrated by overly complex branching scenarios? In this article, I'll share 6 tips to find the ideal difficulty level for your online training activities.
eCreators Partners With Warpwire Video Platform
Warpwire has entered a new partnership with Australia's largest Moodle Partner, eCreators to achieve a new level of video delivery for organisations in 2019.
SweetRush Unveils VR Content Distribution For Corporate Learning At LT2019
SweetRush heads to Europe to present its array of Learning and Development (L&D) services and a new platform for VR content distribution for corporate learning on the show floor.
Celebrate With Sponge At Learning Tech #LT19UK
Join Sponge as the company celebrates its 15th birthday at Learning Technologies 2019 on 13-14 February.
EQUS Launches To Prevent Spreadsheet Mistakes And Misinterpretations
To help ensure that spreadsheets provide the value they're intended to provide, Sheffield Hallam University has developed visualization plug-in software called 'Ensuring the Quality and Usability of Spreadsheets' (EQUS).
Docebo Report Reveals U.S. Employees Feel Underprepared For Their Job
When it comes to job training, employees are feeling underqualified and unsupported.
ATD xAPI Workshop (Held In Conjunction With TechKnowledge 2019)
Be guided through the development of your own xAPI-enabled project at this full-day, hands-on workshop.
ATD Learning Is A Product, And You're A Product Manager Workshop
Learn how to use the framework of a tech product manager to tackle all new theories, approaches, and technology intersecting within our field.
5 Ways To Make Virtual Training As Effective As Face-To-Face
Many organizations view virtual classroom training as 2nd best or inferior to traditional face-to-face training, but when designed and delivered well they can be every bit as effective as GOOD face-to-face courses.
ATD TechKnowledge 2019
ATD TechKnowledge is the premier conference and exposition at the intersection of technology and learning. Gain practical how-to's, advanced strategy and solutions, and everything in between.
Developing Interactive, Mind-blowing eLearning Content in PowerPoint
This engaging webinar is sponsored by eLearning Industry and presented by iSpring Solutions. During the webinar, Richard Goring, the Director at BrightCarbon, will help you become a PowerPoint legend and develop interactive, mind-blowing eLearning content.
Key Features Of G-Cube LMS To Serve Your Healthcare Training Needs – Infographic
To continually boost patient safety and stay competitive, workplace training has become an imperative need for hospitals and other healthcare organizations. Our robust and flexible G-Cube LMS helps to create innovative e-learning solutions for healthcare employees, thereby helping to track their individual progress, mitigate overall training costs and improve the learning uptake.
How To Study Online Courses Effectively (11 Useful Tips)
Having online classes is a great thing. You never have to turn up to a class in person, just sit with your computer at home, and receive instructions from your lecturer.
Use Performance Support Tools (PSTs) To Enhance Your Workforce Performance
Performance Support Tools (PSTs) can add a significant amount of value to an organization's learning strategy. They provide an option for employees to learn and work at the same time and help organizations reduce the cost of training while increasing productivity and performance.
7 Ways To Love Any Job
You spend one-third of your life working. You got to love your job to live a good life. Maybe you hate your job or have got bored of it. Here's how to love your job.
8 Things You Should Never Write On Your CV
We conducted a survey of 2,000 job seekers to see which phrases appeared on CVs the most. The results were striking – we've put together an infographic to highlight some of the most overused CV clichés.
10 Ways To Use Microlearning For Corporate Training Effectively
This video provides a cheat sheet with 10 examples of using Microlearning effectively for Corporate training.
How To Select The Right Outsourcing Partner And De-Risk Your Outsourcing Initiative
This video showcases how you can select the right outsourcing partner and what you can do to get your outsourcing strategy right. Through two characters, the video conveys effectively what organisations need to watch out for when considering an outsourcing initiative.
See our full eLearning Archive