This Week's Best eLearning News and Articles (Issue 272)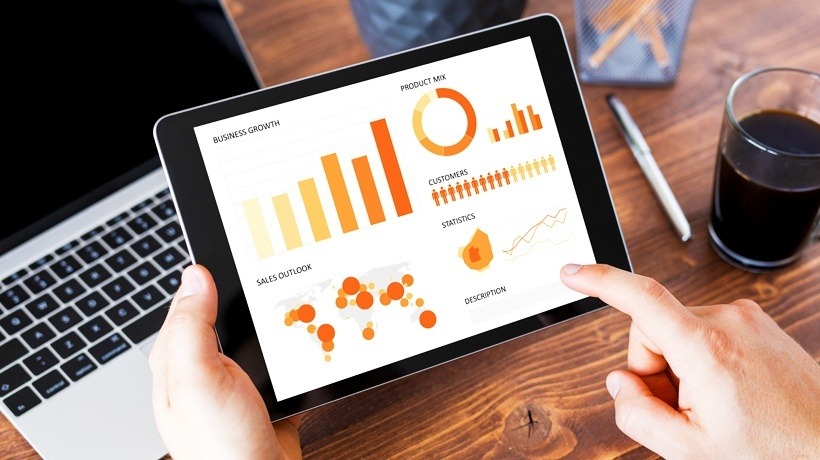 Free eBook: Practical Approaches To Determine The ROI Of eLearning – Using Kirkpatrick's Model Of Training Evaluation
This free eBook, Practical Approaches To Determine The ROI Of eLearning – Using Kirkpatrick's Model Of Training Evaluation, provides practical tips that you can use to measure the effectiveness of online training, leading to the ROI on your training spend.
12 Reasons You Should Use Administrate's Course Management System (CMS)
Find out all the best bits about Administrate's Course Management System, and see if it's the perfect solution for your training business!
5 Ways Of Bringing Training Videos Into The Future
Video can make a powerful impact on learning if used correctly. It can be so much more than just demonstrations and lectures. Discover 5 tips for using video in your next training.
Missing Learner Engagement In Your eLearning? 5 Ways To Bring It In
Learner engagement is crucial to the success of your eLearning courses, and there are many ways to do this. This article suggests a few ways learning designers can ensure their courses are good at engaging learners.
6 Ways To Successfully Use VR Training For Employee Onboarding
Are you interested in enhancing the ways in which you recruit and prepare your new hires for their job roles? Read this article to learn 6 innovative ways you can successfully implement VR training in your employee onboarding program.
Creating Powerful Employee Training With Social Learning – Featuring Microlearning Videos
The last few years have seen a significant increase in the use of social learning for employee training. In this article, I share the benefits of social learning and show you how you can use microlearning videos as an effective social learning tool.
The 2018 Guide On How To Sell Your Courses Online – Part 2
In the first part of this series, we gave you the lowdown on selling your courses online, 2018-style. In this second and final part, we delve deeper, with more actionable tips and suggestions that you can use to turbocharge your eLearning business.
Are You Delivering The Right Training To Your Audience?
Delivering the right training is essential to running a successful programme. Here are a few ways to tweak your content to suit your audience.
7 Tips To Boost Your eLearning Courses With Raptivity Interactive Learning Templates
This article shares tips on optimally using Raptivity, the rapid interactivity builder, to boost your eLearning courses.
How To Scale Learner-First Training
Some key considerations when looking to scale a training program.
7 Reasons To Integrate Microlearning Nuggets Into Your Mobile Learning Strategy
You can't talk about mobile learning without considering microlearning. But why is it so talked about in L&D? And what significance does it hold for your mobile learning strategy?
4 LMS Features That Will Help You Master New Manager Training
Managers are critical to the success of an organisation so training them properly is essential. This article explores the LMS features you should be looking for to ensure you use your LMS to its full potential.
5 Ways A Custom eLearning Solution Can Improve Your Corporate Training ROI
Training programs are always in the spotlight to prove their worth to the business. In this article, we will discuss 5 key applications of custom eLearning solutions that can boost the corporate training ROI.
7 Unspoken Rules Of Developing Mobile-Friendly Compliance Online Training
Can your learners access your compliance online training program from their mobile devices? If not, then you are denying them the chance to gain valuable skills and knowledge on the go. In this article, I'll share 7 rules to follow when developing mobile-friendly compliance online training.
3 Benefits Of Staff Augmentation In Resourcing L&D Projects
Under the 'Talent Management' umbrella, there is a short list of ways HR and L&D professionals can add people power to get the job done. One of those ways is through the benefits of staff augmentation.
Why Businesses Must Prioritize Learning And Development Post-Brexit
As March 29, 2019 deadline edges closer, the world's eyes will be on the UK to see how the nation's businesses align to face a post-Brexit economy. Whatever the fate of Brexit, there is one thing that businesses should value more than ever-the importance of L&D.
7 Tips To Inject More Fun And Humour Into Online Compliance Training
Training isn't all fun and games, but a little humour goes a long way in boosting employee participation and knowledge retention.  In this article, I'll share some top tips to make your online compliance training more enjoyable and engaging.
Gaining Leadership Support By Aligning Training To Business Outcomes
If you want corporate leadership to invest in training, you need to align learning with business outcomes. Alignment helps ensure that training results in identifiable, measurable outcomes that clearly represent a return on investment by depicting an overall increase in employee performance.
EI Design Completes A Successful Webinar
After hosting a successful webinar on Next Gen Gamification solutions, EI Design releases a Free eBook on "How To Enhance The Impact Of Your Corporate Training With Next Gen Gamification Solutions."
Partnership Modernises On-The-Job Impact Assessments
A new on-the-job impact assessment tool for executive education has been deployed in a partnership between Financial Times | IE Business School Corporate Learning Alliance and The Honeycomb Works.
ttcInnovations Awarded Best Places To Work Second Year In A Row!
The Business Intelligence Group has awarded ttcInnovations as one of the Best Places to Work for 2019!
SweetRush To Showcase Solutions At 16th Financial Services L&TD Innovations
SweetRush will demonstrate its breadth and depth working with financial services clients for over 17 years at the Financial Services Learning & Talent Development Innovations exhibition.
Introducing The New Docebo For Salesforce
Get the most out of your Salesforce investment and experience seamless AI-powered continuous learning with Docebo. New Docebo for Salesforce supports continuous learning within a single environment.
The 8 Great Questions Surrounding eLearning Multilingual Versions
The 8 Great Questions Surrounding eLearning Multilingual Versions webinar is sponsored by eLearning Industry and presented by Gary Schulties, the President of Global eLearning, and Matt Patterson, the VP of Global Sales for Global eLearning. By the end of this session, you will be able to know what Localization is and how to transform your content into multilingual eLearning programs. Stay tuned!
Convert Classroom Training To Blended Learning Using Your Creativity & Adobe Technology
The webinar Convert Classroom Training To Blended Learning Using Your Creativity & Adobe Technology is sponsored by eLearning Industry and presented by Katrina Marie Baker, Adobe's Senior Learning Evangelist. In this webinar, Katrina will help you discover ways to make developing and delivering blended learning programs easier, using learning technology!
70:20:10 Summit 2019
The place where, every year, Learning Experts around the whole world share stories of successfully aligning L&D with Business and collaborate together with the participants to strengthen the transition from Learning Value to Business Value.
4 Steps To Becoming A Learning Organization
The webinar 4 Steps To Becoming A Learning Organization is sponsored by eLearning Industry and presented by Amanda Rollins, US Marketing Evangelist at 360Learning. In this webinar, you will discover the crucial role of the Learning and Development team in building your Learning Organization.
How To Tame High Cognitive Load In eLearning
Information overload is a significant hindrance to effective learning and retention. But, can we do anything about it? Fortunately, we can. Join us on the 29th of April to learn how to reduce cognitive overload.
6 Ways To Make SumTotal LMS Landing Page More Interactive With Learner-Centric Dashboards
An instant way to make your LMS news page branded and engaging is through leamer-centric training dashboards. They capture learner, attention with a comprehensive glance of training information and a. offer a personalized experience right from the start.
Does Rapid eLearning Mean Compromising On Quality?
A common misconception about rapid eLearning is that its lower cost that comfortably fits today's typical training budgets, results in poor quality. But low cost does not mean low quality.
Flash To HTML5 Conversion: In-House Or Outsource?
Do you know that organizations won't be able to run their Flash courses after 2020? With Flash being phased out completely by 2020, it is high time organizations act on converting their Flash-based online courses to HTML5. Already many organizations are mid-way through their Flash to HTML5 conversions.
A Guide To "Adulting": Entering The Workforce After Graduation
Entering the workforce and making a professional transition depends on personal effort and determination. To make rapid progress after graduation, knowing how to communicate effectively and pursue additional qualifications can be paramount.
Testing And Tracking Of Online Corporate Compliance Training – 5 Strategies
When you have put in so much effort in creating the right e-learning course for your compliance topic, why not go a step ahead and create the right assessment technique as well? But how do you do that? What are the strategies you should have to ensure you are getting the desired results? Check this infographic for effective testing and tracking strategies for online compliance training.
6 Amazing Examples Of Using Micro Learning Videos In Corporate Training
Learning strategies have been developed for the past few years to adapt to the changing learner dynamics. Organizations are increasingly making use of eLearning videos in their corporate trainings to create a better impact on learners. Specifically, using Microlearning techniques in combination with eLearning videos amplifies the impact to a whole new level.
Hypersay Boot Camp For Free Users
Learn top tips on how to maximise your Hypersay presentation. Feel free to view at 2X speed.
See our full eLearning Archive