This Week's Best eLearning News and Articles (Issue 273)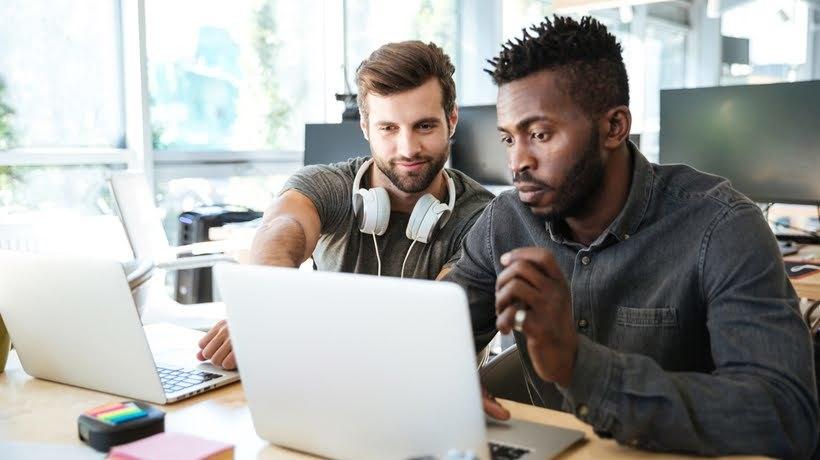 Free eBook – Onboarding Optimisation: Your Guide To Employee Induction Using A NextGen LMS
Bringing in new hires to help your organisation achieve its goals is a demanding procedure. When going to all this trouble, isn't it a shame to lose talented employees due to poor onboarding? This is why you should approach employee induction more systematically. A basic step for this is choosing a NextGen LMS. To help you with this decision, and the others that'll follow, this edition contains answers to all the "whys" and "hows", and thus can be touted as a must-read for onboarding optimisation.
eLearning Trends 2019: From The Trenches
'From the Trenches' talks about what's happening in the minds and pockets of L&D managers across the world, the shifting priorities and changing paradigms in corporate training. From a utilitarian shift in Instructional Design to LMS's that teach, read what's happening in the L&D world.
How To Benefit Your Organization Using A Training Tracking Software
Find out how you can use training tracking software to track your internal training with ease!
How True Crime Relates To Good Assessment Design
Good assessment design, like solving a mystery, can pinpoint training areas you'll want to focus on in future business development.
What To Consider Before Implementing Virtual Reality Training For Employee Onboarding
It's an exciting time to bring Virtual Reality training into your employee onboarding. Hardware options are expanding their capabilities while becoming more affordable. In this article, I cover the top considerations for you to think about before you implement your Virtual Reality onboarding plan.
7 Tips To Create Learning Portals For Employee Training That (Actually) Work
If you are looking for ways to create engaging learning experiences that motivate learners to come back for more, learning portals for employee training are a must-have. In this article, I share 7 tips to create learning portals that actually work.
How Training Can Stop Your Top Employees From Leaving
Employee churn is a real (and costly) problem. And it gets worse at times like this, when unemployment rates go down. Fortunately, investing in your employees' training and career development is a low-cost solution to avoid having them take their chances elsewhere. Here's how and why it works.
Is Your Training Delivery A Good Fit For Your Audience?
Choosing the most effective training delivery methods depends on the who the learners are. Here are some things to keep in mind when planning your programme.
eLearning Trends Set To Transform Online Learning In 2019
This article takes stock of the key eLearning trends that seem to be making waves this year.
8 Highly Underrated Online Training Trends to Consider In 2019
Keeping on top of trends is part of the eLearning job description. But are there any overlooked topics, technologies, or techniques you should be aware of this coming year?
8 Tips To Develop Interesting Online Training Characters For Corporate eLearning
Are your employees having trouble relating to the online training content? Online training characters can help form a connection and bring your storytelling to life. In this article, I'll share 8 tips to create memorable online training characters for your corporate eLearning program.
Learning On The Go: Switching To Responsive Design To Improve The Effectiveness Of Mobile Learning
On-demand and point-of-need learning are two of the most vital parts of any mobile learning strategy. The whole point of mobile learning is to introduce flexibility, so why is mobile-responsive design so important?
How To Monitor New Manager Training Through Advanced Learning Analytics
What should you actually be measuring when it comes to your new manager training? Take a look at the tips below.
9 Tips To Measure The Effectiveness Of Your Custom eLearning Content
If you are going to invest in custom eLearning solutions for your organization, be sure to take the time to measure the effectiveness of your course or program. Read on to learn our top 9 tips for evaluating your custom eLearning efforts.
Turning The Challenges Of Staff Augmentation Into Opportunities
Just as in any other talent-related effort or process, there are unique challenges with staff augmentation. However, working with a staff augmentation vendor can actually turn those challenges into great opportunities, not only for you but also for the talent.
9 Questions To Ask Your SME When Developing A New Course
As Instructional Designers, we frequently partner with Subject Matter Experts (SMEs) to develop brand new courses. Use these 9 questions in your next meeting to get the information you need and produce the course that they want!
4 Questions To Ask When Evaluating Training
Here are 4 key questions you need to consider when evaluating the success of your training.
5 Surprising Perks Of Investing In Employee Onboarding Software Vs. Traditional New Hire Solutions
While it's not in doubt that new hires need some form of training, the exact kind varies. Does software-based training truly have advantages over in-person orientation seminars?
Open Source Learning Management Systems: Pros And Cons To Consider
Is open source the best option for your organization? It may be budget-friendly, but are there any downsides to consider before making your final decision? In this article, I'll explore the pros and cons of open source Learning Management Systems.
Gaining Leadership Support By Aligning Training To Business Outcomes
If you want corporate leadership to invest in training, you need to align learning with business outcomes. Alignment helps ensure that training results in identifiable, measurable outcomes that clearly represent a return on investment by depicting an overall increase in employee performance.
Microlearning: Why It Works And How You Can Use It
Microlearning is best used to teach one small objective at a time. Microlearning instruction should focus on a single skill to be learned in no more than 5 minutes. Think about a learning completion time of 3 to 5 minutes focused on a single task.
EI Design Completes A Successful Webinar
After hosting a successful webinar on Next Gen Gamification solutions, EI Design releases a Free eBook on "How To Enhance The Impact Of Your Corporate Training With Next Gen Gamification Solutions."
Partnership Modernises On-The-Job Impact Assessments
A new on-the-job impact assessment tool for executive education has been deployed in a partnership between Financial Times | IE Business School Corporate Learning Alliance and The Honeycomb Works.
ttcInnovations Awarded Best Places To Work Second Year In A Row!
The Business Intelligence Group has awarded ttcInnovations as one of the Best Places to Work for 2019!
SweetRush To Showcase Solutions At 16th Financial Services L&TD Innovations
SweetRush will demonstrate its breadth and depth working with financial services clients for over 17 years at the Financial Services Learning & Talent Development Innovations exhibition.
Introducing The New Docebo For Salesforce
Get the most out of your Salesforce investment and experience seamless AI-powered continuous learning with Docebo. New Docebo for Salesforce supports continuous learning within a single environment.
SweetRush At The 16th Financial Services L&TD Innovations
SweetRush's first client was in financial services, and they are still a client today and will be in attendance at the conference. These are the kinds of relationships upon which SweetRush and its client-partners thrive.
70:20:10 Summit 2019
The place where, every year, Learning Experts around the whole world share stories of successfully aligning L&D with Business and collaborate together with the participants to strengthen the transition from Learning Value to Business Value.
4 Steps To Becoming A Learning Organization
The webinar 4 Steps To Becoming A Learning Organization is sponsored by eLearning Industry and presented by Amanda Rollins, US Marketing Evangelist at 360Learning. In this webinar, you will discover the crucial role of the Learning and Development team in building your Learning Organization.
How To Tame High Cognitive Load In eLearning
Information overload is a significant hindrance to effective learning and retention. But, can we do anything about it? Fortunately, we can. Join us on the 29th of April to learn how to reduce cognitive overload.
USciences & NEELC eLearning 3.0 Conference
This conference is an annual event showcasing the use of technology to enhance teaching and learning in higher education. Share best practices and creative approaches for learning enrichment and student engagement.
A 9-Step Ready Reckoner To Convert Flash To HTML5
So you're planning to convert your Flash-based courses to HTML5? Or maybe planning to implement mobile learning in your organization? The good news is that old eLearning courses in Flash or courses that contain Flash components can still be leveraged for your current learning needs.
E3 – Workforce Diversity & Inclusion
Diversity and Inclusion is a big challenge for the organization. CHRO's should leverage the effects of diversity and inclusion to achieve a competitive business advantage. To succeed in the global marketplace, use the mix of talent and generate innovative ideas that can yield your productivity and profitability.
How To Make Assignment Within A Moment
People In different age groups have different ways of studying. The skill of time management is most important to complete the assignment. There is a need for a professional assignment writer to complete homework.
Cloud & AWS Skill & Salary Reports – Year-Wise
These are the top reasons why you should complete your cloud computing certification which comes with multiple benefits like more salary, future growth, and most important Job security.
Back-To-School Tips For Homeschooling High School
The Infographic describes eLearning and homeschooling. Here are some top back-to-school tips for homeschooling high school.
An Interactive eBook Experience
KITABOO Cloud, cloud-based end-to-end eBook Solution, provides a great way to digitize books, make them interactive and distribute and deliver efficiently to your readers. And best of all, almost no major upfront investment is required.
Using Existing Documents in Versal
It's easy to use your existing training materials in Versal. In this video, I'll show you how simple it is to add a Google spreadsheet, a Microsoft Powerpoint, and a PDF to your Versal lesson.
See our full eLearning Archive