This Week's Best eLearning News and Articles (Issue 274)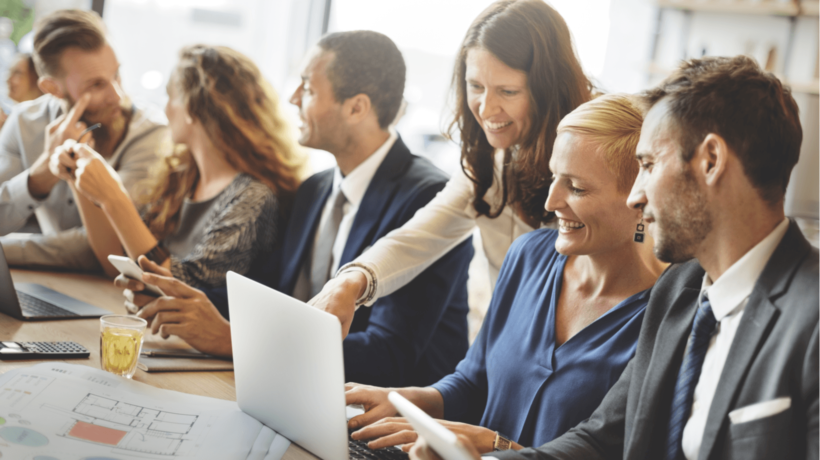 Free eBook – Course Management Made Easy: How Training Companies Can Effectively Manage Courses And Events In One Place
You won't know what it's like to use a CMS and a TMS, until you choose to invest on them. Though this is true, there's another way to it: by perusing this Administrate eBook. While the authors' cause is stated in the title, they also deliver a comprehensive introductory to the concept, features, and advantages of CMS and TMS. And you'll be pleased to know that this edition goes all the way, offering advice on evaluating the state of your organization, purchasing a CMS, implementing it, as well as optimizing CMS ROI. What more can you ask for?
The Importance Of Choosing A Modern Training Tracking Software For Employee Onboarding
Find out why employee tracking software is key to ensuring a smooth onboarding process for new staff.
Integrating Video Into The Learning Strategy Ecosystem
Whether you're using web-based, Instructor-Led Training, or a blended solution, to stay ahead of the curve, your overall learning strategy needs to plan for intentional and creative application of video.
Is Level 1 Training Evaluation Of No Use Or Can We Put It To Good Use?
Does level 1 in training evaluation really matter? Or is it a level that can be skipped by an organization? Find out more in this article.
7 Key Elements Of VR Training To Boost Employee Engagement And Retention
Are you considering a VR training program for your workforce? In this article, I share 7 key elements of VR and reveal how it can be used to improve the employee engagement and retention seen at your company.
4 Next Gen Gamification Solutions To Enhance Your Corporate Training
With the maturing of the usage of gamification for learning, there is a buzz on Next Gen gamification solutions. In this article, I share 4 possibilities on the Next Gen gamification solutions that can build upon your current approaches.
Don't Do This! The Definitive Guide To Making Your Employees Hate Their Training
Creating and deploying an online employee training program is easier than ever. Creating an employee training program that employees will love? Not so much. In this article, we go through several common ways instructors get it wrong.
3 Ways To Produce Cost-Effective Content For Global Learning
Creating quality Learning and Development content that achieves desired outcomes can be a challenging process. Converting that content, into multi-lingual versions can be overwhelming. In this article, we will discuss 3 ways to produce cost-effective multi-lingual versions of your L&D content.
10 Ways To Encourage Knowledge Sharing
User-generated content can be one of the best ways to engage learners with their training. Here are 10 ways to encourage them to get involved.
4 Common Challenges When Developing Your Mobile Learning Strategy
Developing a mobile learning strategy isn't as simple as it sounds, and you may encounter some challenges along the way, but a solid strategy is the foundation of any change in approach to learning in your organisation. Here are a few common challenges, and how you can overcome them.
5 Criteria For Choosing The Right LMS For New Manager Training
With so many LMSs on the market, choosing one is no easy task, so we've put together this list of criteria to consider when choosing an LMS for your new manager training.
6 Requirements For Setting Up Actionable Reporting
Setting up actionable reporting will allow you to continually improve your training process over time. Here are some key requirements for setting up actionable reporting.
Balancing The Pros And Cons Of Staff Augmentation
As in life, work, and all other things, you want to enhance the pros and be aware of, and mitigate the cons. This certainly holds true for bringing temporary talent to your team.
7 Visual Marketing Tips That Will Boost Your Company's Conversions
Are your marketing materials falling flat or catching the eye? In this article, I'll share 7 visual marketing tips that can help you appeal to your target audience and increase online conversions.
7 Benefits Of A Built-In LMS Assessment Engine
You're on the hunt for a new LMS that can help you monitor employee performance and avoid compliance violations. But is a Learning Management System with a built-in assessment engine really worth the investment?
Get The Most Out Of Customized Content
You're not the only one excited when you find out about a can of Coke with your name printed on the side. Whether it's our soft drinks or our social networks, personalization is something consumers have come to expect, and the trend towards custom content is here to stay.
Best-Kept Secret In Performance Support
What makes a performance support tool powerful? Here we share some of the best-kept secrets of our performance support tool called Siteline.
New Video Editing Features In iSpring Suite
iSpring Solutions, a leading eLearning software vendor, presents brand-new enhancements to the iSpring Suite authoring tool. The update equips iSpring Suite's video studio with new options for creating and post-processing professional video courses.
Innform: New Hospitality Training Tool Can Free You From Management Hell
Once upon a time, two entrepreneurs witnessed a major problem: as hospitality companies grew, they struggled to keep up with staff training. An effective and affordable hospitality training tool became desperately needed.
EI Design Completes A Successful Webinar
After hosting a successful webinar on Next Gen Gamification solutions, EI Design releases a Free eBook on "How To Enhance The Impact Of Your Corporate Training With Next Gen Gamification Solutions."
Partnership Modernises On-The-Job Impact Assessments
A new on-the-job impact assessment tool for executive education has been deployed in a partnership between Financial Times | IE Business School Corporate Learning Alliance and The Honeycomb Works.
ttcInnovations Awarded Best Places To Work Second Year In A Row!
The Business Intelligence Group has awarded ttcInnovations as one of the Best Places to Work for 2019!
SweetRush At The 16th Financial Services L&TD Innovations
SweetRush's first client was in financial services, and they are still a client today and will be in attendance at the conference. These are the kinds of relationships upon which SweetRush and its client-partners thrive.
70:20:10 Summit 2019
The place where, every year, Learning Experts around the whole world share stories of successfully aligning L&D with Business and collaborate together with the participants to strengthen the transition from Learning Value to Business Value.
4 Steps To Becoming A Learning Organization
The webinar 4 Steps To Becoming A Learning Organization is sponsored by eLearning Industry and presented by Amanda Rollins, US Marketing Evangelist at 360Learning. In this webinar, you will discover the crucial role of the Learning and Development team in building your Learning Organization.
Best Of DemoFest 2019: Award-Winning eLearning In Action
Missed Learning Solutions? Explore a wide variety of award-winning DemoFest projects from the conference built by your peers. Register today to learn how these projects were created and get some helpful new ideas you can apply to your work!
How To Tame High Cognitive Load In eLearning
Information overload is a significant hindrance to effective learning and retention. But, can we do anything about it? Fortunately, we can. Join us on the 29th of April to learn how to reduce cognitive overload.
When To Opt For The RECORD Conversion Methodology In Flash To HTML5 Conversions
So, you have eLearning courses developed in Flash but without source files? Does this mean you will have to bid goodbye to all those courses? Can you still convert them from Flash to HTML5? The good news is you can. But how? The right Flash to HTML5 conversion strategy to use in this case is the Record option.
Tips For Freshman Year Students
How cool is college? Oh, it's cool! But it's also stressful. You're making a huge transition in your life. You're no longer in high school, with teachers you've known for years. You're in a new environment, which is more challenging and more stressful than anything you've faced before.
The Super Teens Of The 21st Century
Modern teens are over-stimulated and over-burdened, and it's leading to an epidemic of insomnia and stress. The average teen achieves between 3 and 5 hours of sleep per night. With 24 hours in a day, you must be asking yourself what exactly is taking up all their time…
4 Amazing Features Of Lectora Inspire For Rapid eLearning
Rapid eLearning is the order of the day because it aims at quick completion of online training development and cuts down the cost involved in eLearning development. When you are required to rollout training programs within a strict timeline, you have authoring tools to turn to for rapid eLearning development. Lectora Inspire is one such tool for rapid eLearning development.
6 Design Elements For An Effective eLearning Course
Imagine an eLearning course that simply requires learners to 'Click Next' throughout the course. Learners go through one slide after another without actually being involved in the course content. Can this be termed effective eLearning? Certainly not!
8 Highly Effective Digital Publishing Strategies
This video contains Top digital publishing strategies, like opting for a credible digital publishing platform and multi-touch distribution strategy, enabling Publishers to reach a wider audience and achieve their business goals.
Digital Publishing Of Textbooks – 6 Reasons Why Students Prefer Digital Reading | Kitaboo
Digital publishing and eBooks are changing rules of book business across genres, textbooks need a digital makeover to delight the digital-native generation. In this video we explain why students prefer eBooks and digital learning.
See our full eLearning Archive