This Week's Best eLearning News and Articles (Issue 276)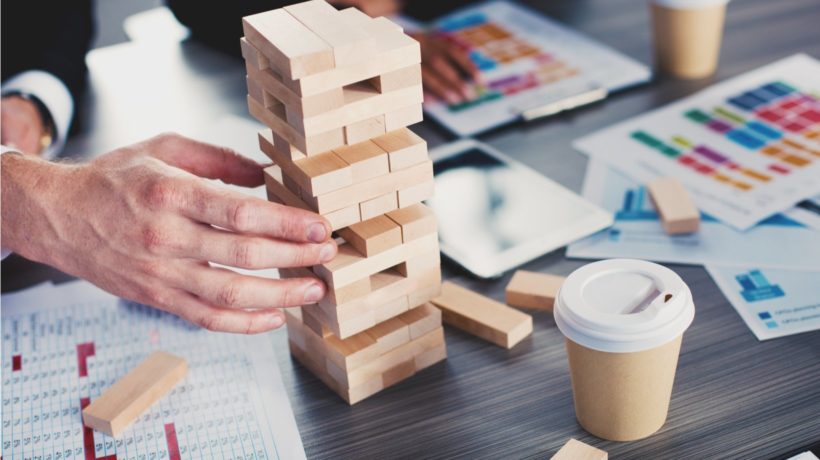 Free eBook – Compliance Training 101: Developing A Compliance Training Program With The Right LMS Platform
Creating compliance training that keeps your employees' interest and boosts engagement has always been a difficult issue – but today you have some aces up your sleeve. Such ace is this free resource, Compliance Training 101: Developing A Compliance Training Program With The Right LMS Platform, and which you should definitely take advantage of.
Performance Mapping: A Personalized Journey Τo Success
True Performance Management is an ongoing journey. To drive effective, motivational growth in learners, a performance map centered on business goals, desired behaviors, and key skill development should serve as the foundation to foster confidence and proficiency within each unique individual.
5 Examples Of Immersive VR Training Solutions To Increase Training ROI
Are you considering a VR training solution to help increase your ROI? In this article, I review 5 examples of companies that have already implemented this learning tool and share the success they have seen.
5 Mobile Learning Barriers And How To Overcome Them With A Mobile-Friendly LMS
While mobile learning opens doors for a new kind of workplace learning experience, it comes with its challenges. The key to a strong learning strategy is preparing for these barriers and understanding how to overcome them; a mobile-friendly LMS can help.
6 Challenges When Tracking Employee Training
Find out what 6 of the most common challenges are when it comes to tracking employee training, and how training tracking software can help!
Planning To Adopt Microlearning? 5 Microlearning Assets And How To Use Them
While there are many microlearning assets, it all comes down to how well these are put to use for online learning. This article discusses how 5 popular microlearning assets can be used in the training framework to get the best results.
How To Use Gamified Microlearning Activities To Boost The Impact Of Your Corporate Training
With an increase in use of gamification and microlearning, you may be looking for using their combination for corporate training. In this article, see how you can use gamified microlearning activities to boost the impact of your corporate training.
5 Criteria For Choosing The Right LMS For New Manager Training
With so many LMSs on the market, choosing one is no easy task, so we've put together this list of criteria to consider when choosing an LMS for your new manager training.
Equal Opportunity Learning: Removing The Barriers In Your Corporate Training
Does your commitment to inclusiveness and non-discrimination extend to your employee training program? In this article, we'll examine some common barriers to training in the workplace and suggest ways to overcome them.
The Importance Of eLearning Localization For The Success Of Your Global Training Program
While English is the native language for companies headquartered in the US, when these companies need to train or educate an audience in another country, the message must be conveyed in a language and style the learner can understand. This article evaluates the impact and ROI of localization.
eLearning Doesn't Have To Be A Drag!
We at Growth Engineering think that even the process of learning—the act of taking in new information, practising it, applying it, and retaining it—can be enjoyable. People can truly love eLearning.
6 eLearning Trends To Include In Your Custom eLearning Solution
Learners, five years from now, should expect more than they do today. With new technology, the appearance and experience of eLearning could change drastically. Learn which key fundamentals to focus on so your complicated learning projects will continue to meet the changing needs of your company.
The ROI Of Staff Augmentation In Learning and Development
The unique combination of being a staffing company that also creates custom learning solutions has allowed all of us at SweetRush to fully grasp the Return On Investment (ROI) of staff augmentation in the L&D field.
To Read Or Not To Read: Text In An Online World
Does text have a place in online courses? If so, how do we overcome the off-putting nature of the text and the many challenges of reading online? In this article, Mary Burns shares some of the challenges associated with text-based content and design and instructional strategies to address such challenges.
Why Businesses Should Train Their Employees In Data Analytics
Why is the number of people taking data analytics certification courses growing rapidly, and why does a vast majority of top organizations consider data analytics a critical factor of their business growth? Read on to know what benefits training your employees in data analytics brings businesses.
Experiential Learning Plus Online Learning Equals Enhanced Learner Engagement
Also known as "Hands-on Learning", experiential learning has been in relevance since ages. This teaching methodology finds its place in the works of Ancient Greek Philosophers as well. Around 350 BCE, Aristotle wrote in Nicomachean Ethics, "for the things we have to learn before we can do them, we learn by doing them".
Comparing Online Authoring Tools
Choosing the right e-learning authoring tool for the job is a daunting process. Not only do you have to take stock of your existing L&D assets and liabilities, but you've also got to figure out which tool will work best for your overall vision.
5 Innovations to Engage Employees
It's no surprise that using innovation helps engage your employees. We'd like to unpack that idea further and show that innovation is achievable for everyone.
6 Unexpected Benefits Of Social Media Live eLearning Events
Which benefits can your organization draw from social media live eLearning events? Are they really a viable training tool, or should you focus your resources elsewhere? In this article, I'll highlight 6 unexpected advantages of hosting live eLearning events on popular social media platforms.
5 Tips To Create An Effective eLearning Grading Scale
Your corporate learners want to know that they are progressing towards a target and meeting their learning goals. Are you giving them an appropriate eLearning grading scale to achieve that aim? Do your admins have a sound evaluation strategy that allows them to measure corporate learner performance? In this article, I'll share 5 tips to create an effective eLearning grading scale.
Learning Technologies Group Acquires Breezy HR
Breezy HR brings a range of benefits to LTG, including strong organic growth potential, expansion of the Group's talent acquisition offerings, and the opportunity to rapidly enhance LTG's enterprise product
The Technologies Of The Future At The Service Of Training
DynDevice e-Learning platform for an increasingly complete, flexible, effective and modern management of corporate training courses.
LEO Learning Wins Best Game-Based Solution At Learning Solutions 2019
The award recognizes LEO Learning's partnership with Godiva to develop a visually engaging blended learning program to increase employee knowledge and confidence to sell luxury chocolate.
New Video Editing Features In iSpring Suite
iSpring Solutions, a leading eLearning software vendor, presents brand-new enhancements to the iSpring Suite authoring tool. The update equips iSpring Suite's video studio with new options for creating and post-processing professional video courses.
Innform: New Hospitality Training Tool Can Free You From Management Hell
Once upon a time, two entrepreneurs witnessed a major problem: as hospitality companies grew, they struggled to keep up with staff training. An effective and affordable hospitality training tool became desperately needed.
How To Tame High Cognitive Load In eLearning
Information overload is a significant hindrance to effective learning and retention. But, can we do anything about it? Fortunately, we can. Join us on the 29th of April to learn how to reduce cognitive overload.
USciences & NEELC eLearning 3.0 Conference
This conference is an annual event showcasing the use of technology to enhance teaching and learning in higher education. Share best practices and creative approaches for learning enrichment and student engagement.
What The Best LMS Websites Do…And You Don't
The webinar What The Best LMS Websites Do…And You Don't is sponsored by eLearning Industry and presented by Lynne McNamee and Gordon Johnson. In this webinar, Lynne and Gordon will share with you what it takes to build a powerful LMS website and how to rise in the ranks on Google and win a future eLearning Industry LMS Website award!
Science Of Learning Summit
We're able to shift performance when we have a better understanding of how people learn, their motivations, their barriers, and abilities. Explore the research that will help you create impactful learning experiences.
How To Modernize Learning Programs After A Company Rebrand, Merger Or Acquisition
The webinar How To Modernize Learning Programs After A Company Rebrand, Merger Or Acquisition is sponsored by eLearning Industry and presented by Arun Prakash, Chief Learning Architect at Infopro Learning. In this webinar, Arun will share with you the most critical assets to modernize your learning programs after a company rebrand. Stay tuned!
Top 20 Best Value for Money Learning Management Systems for Small Businesses (SMBs)
To optimize your buying decision process, we used the pricing scenario below to determine the ranking in this Top 20 LMS list. Then we compared Learning Management Systems based on a common set of 27 features, total implementation cost, usage over a two year period, and real customer reviews.
Rising Tide Of Artificial Intelligence Engineers In 2019
With the advent of AI, the need for skilled AI engineers is increasing. They know how to change the world through automation. AI is creating a strong impact on the lives of many.
4 Amazing Ways To Uplift Boring Compliance Training With Microlearning
If you are looking for ways to make your compliance training compelling and interesting, read on! In this infographic, I show you how you can uplift your compliance training with microlearning and, successfully, meet your mandate.
Top 10 Skills To Learn In 2019
The IT job trend this 2019 moves in a breakneck pace with emergence of job roles in machine learning, data science, and blockchain technology. Today, top IT companies and businesses are moving towards adopting these technologies in their companies.
The Beginner's Guide To Adaptive Learning: 5 Questions To Consider
The concept of adaptive learning is not new. In fact, in classroom training conducted for a small group of people, based on their experience as well as their understanding of the learners' knowledge levels, instructors practice adaptive learning.
Fluid Boxes 2.0 In Adobe Captivate 2019
In this video tutorial, I show you how fluid boxes have been enhanced and improved in Adobe Captivate 2019 Release.
Captivate 2019 – CSV Import For Questions
In this video tutorial, I'll show you how easy it is to import a variety of question types into your Adobe Captivate project using CSV files that you can edit or create using spreadsheet software such as Microsoft Excel or Apple Numbers.
See our full eLearning Archive