This Week's Best eLearning News and Articles (Issue 280)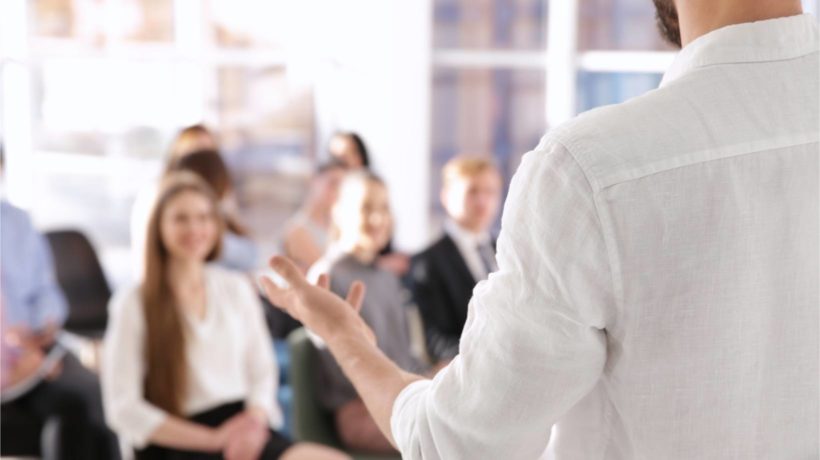 Free eBook – Blended Learning: A Proven Approach To Learning Development
With this edition, Obsidian Learning contributes to the blended learning canon. eLearning professionals can benefit greatly by tapping into the insight found in this eBook, especially those that are now beginning to work with blended learning. Take a close look on this up-and-coming eLearning concept from different angles such as purchasing software, designing courses, budgeting and managing programs, and using blended learning to improve your organization's activity as a whole.
6 Must-Use Video-Based Learning Strategies In 2019
While the usage of videos in eLearning is not a new concept, the wider adoption of mobile learning and microlearning has accelerated its use for learning. In this article, I outline 6 video-based learning strategies that you must adopt in 2019.
Centralized Vs De-Centralized Localization… What Is The Best Strategy?
How will your company effectively train and develop a global workforce? Should you manage the process at the hub of your corporate Learning and Development operations or push this task to the local office? In this article, we'll compare centralized vs. de-centralized localization strategies.
Better At Soft Skills: How Onboarding Can Help You Fill Your Staff's Soft Skills Gap
You can teach employees hard skills at any time. Soft skills, on the other hand, are better taught early on in an employee's career, as bad soft skills habits can be tough to shake off. Learn how you can combine onboarding with soft skills training and get your employees ready from the get-go.
6 Do's And Don'ts For Creating A Learning On The Go Strategy In The Workplace
Developing a learning on the go strategy for your employees requires thorough planning to ensure effective delivery. Learn 6 do's and don'ts in this article that will help you prepare a successful mobile training strategy for your company's workforce.
5 Must-Have Elements For Designing eLearning For Millennials
Millennials opt for learning that is relevant and offered in different ways. So, how do you design eLearning courses that are millennial-worthy? Here are 5 important design elements that no millennial eLearning course should do without!
4 Mobile Learning Challenges For L&D Managers To Consider
Mobile learning is an exciting addition to the L&D toolbox. But there are challenges associated with its use. Keep these potential issues in mind before launching your mobile learning initiative.
The Importance Of Training And Development In The Corporate Environment
Training and development is in a new era. We're waving goodbye to manual, time-consuming, being stuck in a training room for days at a time learning. Thanks to the rise of modern, user-friendly LMSs, training is now easily managed and delivered online. There's never been a better time to train employees.
8 Dos And Don'ts When Tracking Employee Training
What are the best practices when it comes to tracking employee training to ensure you get the most from it? Let's take a look at the things you should and, equally, shouldn't be doing!
Strategic Planning For Custom eLearning Development
Be proactive with a strategic plan: ask the right questions, take a fresh look at your learners and culture, and form an accurate big picture. You will be set up to prevent issues, create opportunities, and launch the goal-driven learning experiences your company needs at the right time.
Top 4 Tips For A Successful Onboarding Course Prior To Your Employees' First Day
Some businesses wait to start onboarding employees on their first day in the office, but as training becomes digitalised and new online tools become more widely available, it's easier than ever to begin the onboarding process before a new hire's first day.
Developing Your Content Marketing Plan: What To Consider As An eLearning Marketer
Every company needs a documented content marketing strategy. But how can you move ahead with your new content marketing initiative? In this article, I'll share 5 tips to conduct your content marketing plan successfully and operate within clear strategies and solid infrastructures.
6 Advantages Of Using Blended Learning In Your Organisation
Learning in the workplace doesn't need to sit solely in a classroom or on a screen. Blended learning provides your employees and your L&D teams with choice and flexibility, alongside a wide range of other benefits.
A Top-Down Approach To Learning And Development
When you run your training program like a business, everyone benefits. Here's why you want to get your leaders involved in your Learning and Development from the start.
Career Change Is The New Normal: How Does eLearning Help?
Career transitions are now the norm. With eLearning, a little help from family or friends, and a well-thought-out plan, a career change doesn't have to be difficult or scary.
5 Ways eLearning Helps Professionals To Gain New Skills And Career Options
Online learning is one of the best ways to expand your knowledge, advance your education and develop new career options. Read on to discover 5 eLearning opportunities.
Key Cultural And Learning Attributes Of A Japanese Workforce
When localizing training content for Japanese workers, learning and cultural differences of the audience can present challenges. In this article, we discuss key cultural and learning attributes of a Japanese workforce and the considerations that must be implemented for the highest engagement.
7 Pitfalls To Avoid When Onboarding New Employees In Your Customer Service Department
Customer service employees often bear the brunt of complaints and disgruntled consumers. Fortunately, you can prepare them for the challenges ahead…if you invest in the right onboarding software.
10 Top Build-In Authoring Features To Look For In Your Next LMS
Are you looking for an LMS that delivers the total package and allows you to create, deploy, and track your online training all-in-one? In this article, I'll discuss the top 10 build-in authoring features to look for in your next Learning Management System.
mobedia Launches New Digital Learning Division, mobediaLX
Based in the heart of Manchester, mobedia has launched a new digital learning division that will be dedicated to creating immersive, cutting-edge digital learning experiences by embracing proven learning principles and emerging technologies.
Second Set Of 'Pathway' eLearning Courses Approval For Engage In Learning
Having gained CPD Certification Service approval for its Leadership Pathway series of eLearning courses, Engage in Learning has now seen the CPD Certification Service approve its series of coaching-related eLearning courses.
LEO Learning Recognized As A 2019 Training Outsourcing Top 20 Company
Training Industry honors LEO Learning for helping organizations transform their corporate learning and drive business success
Sponge Moves Into Dublin's 'Silicon Docks'
Europe's largest independently-owned custom digital learning provider, Sponge, has moved into Dublin's 'Silicon Docks' region, cementing its presence in Ireland and supporting the company's ongoing overseas growth ambitions.
Engage In Learning Makes An Appearance At CIPD's Festival Of Work
The eLearning supplier, Engage in Learning, will be dispensing its experience and expertise at the Festival of Work. This CIPD-organised conference and exhibition takes place in London's Olympia on 12th and 13th June.
Rapid eLearning Creation Using New Asset Library From Adobe Captivate
The webinar Rapid eLearning Creation Using New Asset Library From Adobe Captivate is sponsored by eLearning Industry and presented by Dr. Allen Partridge, Adobe's Principal eLearning Evangelist. In this webinar, Allen will walk you through an overview of Adobe Captivate's latest release which makes creating your eLearning content easier than ever.
6 Steps To Incorporate Career Mapping Into Your Digital Training Strategy
The webinar 6 Steps To Incorporate Career Mapping Into Your Digital Training Strategy is sponsored by eLearning Industry and presented by Ryan Macpherson, CEO and co-founder of Coassemble. In this webinar, you will discover how to incorporate career mapping into your digital training strategy using a learner-first approach.
Modernizing Massive Amounts of Content in the Shortest Possible Time
This webinar is sponsored by eLearning Industry and presented by Arun Prakash, Chief Learning Architect at Infopro Learning. You will learn about the Massive Content Modernization process created by Infopro Learning, which can be applied in any organization or situation that calls for updating large amounts of training content.
7 Deadly Sins Of Virtual Presence
Meetings, presentations, sales, and training sessions are increasingly performed virtually. For those who are used to training face-to-face, going virtual can be a challenge. Seasoned professionals may have blind spots & amateurs often struggle.
2019 Realities360 Pre-Conference Workshops
These pre-conference workshops will give you a full day to build your skill set and incorporate specific tools into your work.
10 Steps Of A Successful Talent Management Process | Infographic
Searching steps to design a robust Talent Management Program? Check TMI's latest infographic – 10 Steps of a Successful Talent Management Process.
Internet Of Things: Delivering Value & Enriching Lives
Internet Of Things: Delivering Value & Enriching Lives – Infographic. IoT allows opportunities and connections to take place we can't even think of.
Learning Experience Platform – Ten Essential Features
Learning Experience Platform – Ten Essential Features. In this infographic, you can see the top ten essential features of any good LXP.
Simple Hacks To Stay Healthy At Work
Simple Hacks To Stay Healthy At Work – Infographic. This infographic gives tips and tricks to stay healthy at work for body and mind.
Interactive Media Means ROI For Higher Ed
Do interactive campus maps and virtual tours provide a ROI for higher education? Check the infographic Interactive Media Means ROI For Higher Ed to find out.
5 Killer Examples On How Gamification In The Workplace Is Reshaping Corporate Training
Gamification always makes learning more engaging and fun. We, at EI Design, can show you how you can use Gamification at your workplace to reshape corporate training in 5 killer ways
Welcome To The Age Of Easylearning
Create interactive and professional e-learning courses, quickly and hassle-free.
See our full eLearning Archive