This Week's Best eLearning News and Articles (Issue 281)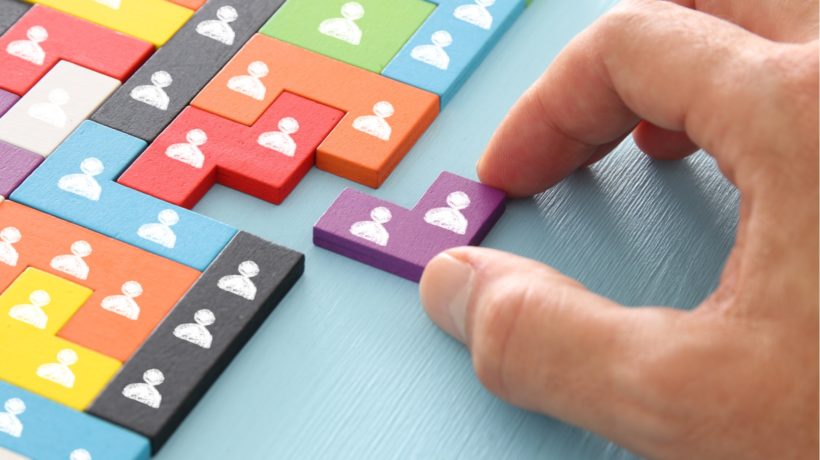 Free eBook: Boost Your Onboarding Training ROI With The Right Training Tracking Software
If you've realized the importance of having the right training tracking software, then you are ready for the next step. Read all about what makes a platform ideal for tracking onboarding training, and you'll never look your internal training in the same way again.
The Number One Reason You Should Implement Virtual Training Labs
There is more than one reason to combine Virtual Training Labs with an existing LMS in your company. Actually, there are numerous reasons. An integration of two separate information storehouses offers an enormous amount of benefits. Besides not wasting any portion of the existing LMS the yield of increasing its current functionality is enormous. On a chronological and financial scale.
How To Apply The 12 Agile Principles To L&D Project Management
Manage your L&D project to a successful outcome might be a tough process, concerning the unpredictability and changing requirements in eLearning projects. In this article, I'll share 12 Agile principles to apply in your L&D Project Management.
How To Drive Employee Performance With Microlearning
To achieve high employee engagement and performance gain, the training must be precise, easy to assimilate, and applicable on the job.
Factors That Drive Cost And Schedule In Localization Of eLearning Content
When it becomes necessary to translate and localize training or eLearning content for a global audience, the process can be quite complex. Learn about the factors that drive cost and schedule so that your localization efforts will stay on time and on budget.
How To Overcome The Security Challenges Of Online Training
Your enterprise network is only as secure as its weakest link. In this article, you'll learn everything you need to make sure your LMS is strong enough to stop outside attacks and powerful enough to fit right in with the rest of your security policy.
5 Effective Ways Micro Content Can Boost Your Mobile Learning Strategy
Perhaps your organization is using mobile learning as part of your overall learning strategy. Mobile learning is well-suited for micro content; content intended to be consumed in brief nuggets of information. Read on to learn 5 great applications for micro content in your mobile learning strategy.
How To Measure The Effectiveness Of Mobile Training
In order to have successful mobile training, it is important to understand how to measure the performance of the learning experience and the impact it had on employees. In this article, learn how you can use Kirkpatrick's Evaluation Model to evaluate the effectiveness of your mobile training.
Convert Flash To HTML5: Constructing A Convincing Business Case
How do you create a convincing business case to convert Flash to HTML5? This article has the steps you need to follow in order to create a business case to convert Flash to HTML5.
6 Must-Have Steps To Develop A Successful Employee Training Program
A successful employee training program starts with one key element – a good plan. One that outlines everything your organization needs to consider.
8 Essential Metrics To Use For Tracking Employee Training
Tracking employee training is essential but do you know which metrics you should be studying to make it worth your while? We've picked our top 8 metrics to make sure you get the best results from your training tracking.
6 Tips For Reducing The Complexity Of Custom eLearning Development
Complicated eLearning projects can be daunting to develop and manage with many pieces, varied needs and expectations, and limited resources. Learn from an experienced eLearning provider how to simplify the process by adhering to these 6 strategic tips. Make your next big project a walk in the park.
7 Key Elements Of A High-Impact Blended Learning Program
Blended learning is all about getting the most out of your learners in an environment that suits your training needs. From learning objectives to the appropriate resources, today we're looking at the key elements of a successful blended learning program.
Using Content To Walk Prospects Through The Content Marketing Funnel: Guide For eLearning Companies
Creating a successful content marketing funnel is key for your eLearning company. Valuable content itself is fundamental to every content marketing strategy because it will help you generate leads and convert prospects. In this article, I'll share six steps to create effective and consistent content campaigns that deliver dependable results.
Non-Conscious Aspects Of Learning And Performance
In a former life, I worked as a health educator. I still love building this type of instruction. But here's the thing. Changing people's health behavior is very difficult, which shouldn't be a surprise to people who develop workplace instruction. Work behavior is hard to change, just like health behavior. This article will explain an important reason why changing thinking and behavior is so difficult.
Top 10 Ways To Get The Most Out Of Your eLearning Voiceover Artist
Increasingly Instructional Designers are called on to curate voiceover for their projects to compete for attention in a peak TV era. How do you talk with a voiceover and direct performance in order to get the best results, so that your client is raving about the vocal part of the project?
Performance Appraisal: The Key To Better Staff Selection, Retention, And Rewards
Performance, in any discipline, is about conforming to or exceeding specific expectations, and the only way to assess performance is through an appraisal. So, what is performance appraisal, and how does it tie into staff selection, retention and rewards practices?
3 Key Things To Remember When Moving Your Training Online
By switching your manual training to online training, your organisation can consolidate and optimise your training materials, adding value to your organisation. Learn about the 3 key things to remember when moving your training online.
10 Top Build-In Authoring Features To Look For In Your Next LMS
Are you looking for an LMS that delivers the total package and allows you to create, deploy, and track your online training all-in-one? In this article, I'll discuss the top 10 build-in authoring features to look for in your next Learning Management System.
How To Measure Your Training Results
This month is all about impactful training and the best practices that help it pack a punch. We've already discussed the importance of knowing your audience. What comes next is determining whether or not you've successfully reached them.
How A Learning Portal Keeps Training Solutions Running
What's your first interaction at a restaurant? If it's anything like the pizza joint I worked at in college, it's the warm, inviting host standing within view of the entrance. Restaurant managers often pick the friendliest face to represent their brand and make a good first impression. It's the same with instructional design. You can make a learner's experience all the more enjoyable by selecting a hosting platform that offers design options that meet your needs.
SweetRush To Present VR Case Studies At eLearning Conference ICELW 2019
SweetRush and Hilton learning innovation and virtual reality experts will share end-to-end VR learning program case studies at eLearning conference ICELW 2019.
Automate The Assessment Process: PlagiarismCheck Integrations Overview
PlagiarismCheck.org presents recent integrations with the most popular learning management systems—Moodle, Canvas, and Google Classroom, that make the teaching and learning process faster and more efficient.
GDPR Essentials eLearning Course Launched By Engage in Learning
To coincide with the first anniversary of the introduction of the General Data Protection Regulation (GDPR), the eLearning supplier, Engage in Learning, has released a new GDPR Essentials eLearning course.
SweetRush Certified as a 2019 Freedom-Centered Culture by WorldBlu
SweetRush, a leading provider of performance improvement services, is honored to announce the company has joined the prestigious and exclusive 2019 list of Freedom-Centered Cultures™ as certified by WorldBlu.
LTG Launches 'Instilled', A New Learning Experience Platform
Instilled combines LTG's best-in-class eLearning and talent management products into one efficient learning experience platform to capture, catalog and discover organizational knowledge
Modernizing Massive Amounts of Content in the Shortest Possible Time
This webinar is sponsored by eLearning Industry and presented by Arun Prakash, Chief Learning Architect at Infopro Learning. You will learn about the Massive Content Modernization process created by Infopro Learning, which can be applied in any organization or situation that calls for updating large amounts of training content.
Introducing Hot New Social And UGC Features For Informal Learning From Adobe Captivate Prime
The webinar Introducing Hot New Social And UGC Features For Informal Learning From Adobe Captivate Prime is sponsored by eLearning Industry and presented by Allen Partridge, Adobe's Head of Evangelism. In this webinar, Allen will show you how to facilitate a culture of learning within your organization by providing informal learning materials and user generated content.
How To Choose The Right Kind Of Video For Your Employee Training – Featuring 15 Formats That You Must Use In 2019
Join us for the free webinar How To Choose The Right Kind Of Video For Your Employee Training – Featuring 15 Formats That You Must Use In 2019, presented by Asha Pandey, the Chief Learning Strategist at EI Design, and sponsored by eLearning Industry. In this webinar, you will learn how to integrate Video Based Learning into your corporate training strategy. Stay tuned!
7 Deadly Sins Of Virtual Presence
Meetings, presentations, sales, and training sessions are increasingly performed virtually. For those who are used to training face-to-face, going virtual can be a challenge. Seasoned professionals may have blind spots & amateurs often struggle.
2019 Realities360 Pre-Conference Workshops
These pre-conference workshops will give you a full day to build your skill set and incorporate specific tools into your work.
5 Social Media Marketing Benefits For Small Business
The top 5 benefits that the small businesses are getting from social media marketing are described in this infographic.
5 Research-Backed Reasons Why You Need Work Friends (And How To Go About It)
Work inevitably sneaks into our lives, even after traditional work hours are over. But without good work-life balance, you'll ultimately burnout.
10 Creative Strategies To Use Microlearning To Train Your Multi-Generational Workforce
L&D teams face the challenge of training a multi-generational workforce with 4-5 distinct profiles. In this infographic, I outline how the microlearning-based approach can provide a unique mode to address the common aspects as well as personalized learning.
Top Employable Skills In IT Recruitment
With a slightly different mix of desirable criteria, IT recruiters constantly look for some employable skills that remain the basis of all hirings in IT. Here are the top technical and baseline skills IT recruiters look for in aspirants.
The Ultimate Guide To Generation Z Marketing Strategies
Gen Z Marketing Strategies is helping you in planning effective marketing strategies targeting this specific young and enthusiastic group of buyers. Gen Zers is next biggest consumer segment especially for the retail industry.
How To Select The Right Outsourcing Partner And De-Risk Your Outsourcing Initiative
Are you looking to outsource your eLearning content development requirements? In addition to cost reduction, you might have several reasons to do so, including scalability, reduction in delivery times, access to new talent, and the enhancement of your portfolio with more innovative solutions. EI Design can provide you with great insights on successful outsourcing of eLearning content development.
This Is The New Way Of Doing eLearning. Stylish. Fresh. Easy.
Are you looking for a slide to talk about your team? Or maybe you want to explain a process step by step… Done! We have templates for everything. Just customize your content without having to worry about everything else.
See our full eLearning Archive