This Week's Best eLearning News and Articles (Issue 283)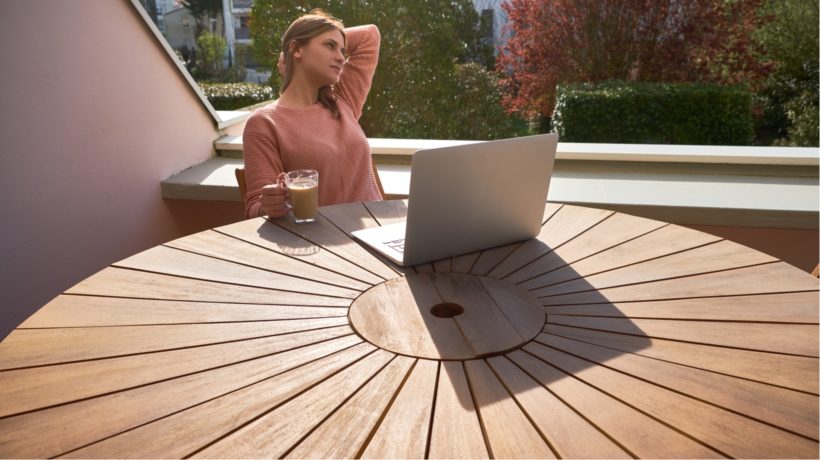 Free eBook: Trainer's Guide To Designing Next Level Learning
Instructional Designers come from a wide range of organizations, industries, and locations. They are a group of professionals who understand the importance of constantly improving and reflecting on their skillset; from becoming better-evolved experts in their design to working with SMEs in a highly efficient and fluent manner. Lateral leadership has never been more relevant. Want to know more, then keep reading.
What Is Microlearning: A Complete Guide For Beginners
When your training is too hard to digest and gives your learners heartburn, a bite-sized approach is an adept solution. Read our full article to learn more about what microlearning is, and how you can use it to boost training engagement and knowledge retention!
10 Questions You Need To Answer To Ensure Knowledge Transfer With eLearning
Are your learners failing to apply the acquired knowledge from online learning to their jobs? How do you ensure effective knowledge transfer? Answer these 10 questions before, during, and post eLearning development and ensure effective knowledge transfer.
7 Best Practices To Automate Your Employee Training And Development
The best Learning Management Systems enable you to stop micromanaging. They have features and functionality that allows you to automate repetitive tasks and save you valuable time.
How To Choose The Ideal Training Tracking Software For New Employee Onboarding
Learn the main features you need to look for when it comes to picking the ideal training tracking software for employee onboarding.
5 Factors To Consider When Choosing An eLearning Company
You want to leverage an eLearning company to develop a custom eLearning solution, but do they understand what you're going for? Will the learning experience fit your company culture? Here are 5 factors to consider as you forge a partnership to make your vision of Learning and Development a reality.
An Unexpected Approach To Creating A Culture Of Innovation
The world's leading innovation teams and companies have mastered the practice of co-creation: collaboratively adding value amongst multiple stakeholders. In this article, discover the important inner and outer work necessary to build a culture of innovation and the ability to co-create.
The 3 Biggest Challenges Of Training Content Localization
For Learning & Development professionals, achieving engagement is key! But, how do we know that the target audience in another culture (new language) will be similarly engaged? What are the challenges that must be overcome?
Top Best Practices For Training And Development
Fostering more productive and happy employees is within your reach. Discover our top 4 best practices for training and development, and how you can incorporate them into your business.
8 Responsive Design Techniques To Optimize Mobile Learning
Designing for any and every possible device can be somewhat intimidating. Here are 8 tips to help you navigate the process for developing a responsive web application, tool, or course.
How To Boost Corporate Training ROI With A Custom Mobile Learning App
Are you getting the desired returns out of your employee training programs? If you are like most companies, the answer is probably no. Luckily, that doesn't have to be the case. In this article, I share ways that a custom mobile learning app can increase your training ROI.
The Importance Of A Project Debrief For L&D Project Managers
At its most basic level, the purpose of the debrief is for stakeholders to put the project into perspective. A Project Manager's perspective is the most complete one because their viewpoint is the most comprehensive of all. Your stakeholder's observations, however, are based on their individual experiences. They need a little push in the right direction.
Maximizing Success After a Merger
Mergers are a cautionary time in the development of any business. Practices change, roles shift, and employees are concerned about the state of their employment. Employees have to get on the same page quickly to feel secure so they can perform their new tasks to standard. Companies need to invest in their training.
What Goes into a Successful eLearning Course
Your salespeople are the voice of your product. They speak to the product's strengths and capabilities and provide solutions to customer needs. Are your salespeople soft and unsure — stuttering through questions they don't know the answer to — or are they confident and knowledgeable enough to make your product sing? Effective sales enablement and brand training will take your sales team from novices to virtuosos.
7 Tips To Repurpose eLearning Assets
Are you getting the most out of the thousands of eLearning development hours? An audit can transform your eLearning design process and reduce complexity. If you plan on repurposing your eLearning resources, this article can help you take stock of your available eLearning assets.
7 Ways To Evaluate Your Team's Skills With the Right LMS
You know what you're looking for in your next LMS, but does every member of your L&D department have the same expectations? This article highlights 7 ways to assess your team's skill sets to find the right LMS for your organization.
gomo Named A "Hot Vendor In Learning" By Leading Analyst Firm
Vendors selected for the Aragon Research "Hot Vendor" report are chosen for their ability to be noteworthy, visionary, and innovative.
LEO Learning Identified As A 2019 Top 20 Content Development Company
LEO Learning, the market leader in learning technology, has earned recognition as a 2019 Top 20 Content Development Company by Training Industry.
SweetRush Wins Platinum Award At 2019 Muse Creative Awards
At the 2019 Muse Creative Awards, SweetRush's collaborations with client-partners earned the company a Platinum for video and a Rose Gold for eLearning.
Learning Pool Acquires HT2 Labs
Leading online learning company, Learning Pool, has today announced the acquisition of HT2 Labs, the Oxfordshire-based learning innovation company best known for its market-leading Learning Locker and Curatr products.
EI Design Is #1 In The Top 20 eLearning Content Providers For Microlearning For 2019 By eLearning Industry Inc.
eLearning Industry recently announced their list of Top eLearning Content Providers for Microlearning for 2019 and EI Design is #1 on the list!
How To Use eLearning And Games To Transform Customer Service
The webinar How To Use eLearning And Games To Transform Customer Service is sponsored by eLearning Industry and presented by Dante Frederick, Employee Engagement Specialist at GTR and Toby White, Head of Bespoke Content Sales at Kallidus. In this webinar, you will learn how to combine games with eLearning to enhance customer service. Stay tuned!
Social Learning's Next Step: Leveraging User-Generated Content To Support Personalized Learning
The webinar Social Learning's Next Step: Leveraging User-Generated Content To Support Personalized Learning is sponsored by eLearning Industry and presented by Anna Mahr, Docebo's Enterprise Learning Consultant. In this webinar, you will learn how AI amplifies the value of user-generated content to empower ongoing development and learner engagement. Stay tuned!
Why Content Marketing Is Key In B2B Lead Generation Efforts
This Content Marketing webinar, specifically designed for eLearning marketers, is sponsored by eLearning Industry and presented by Jon Graves eLearning Industry's VP of Sales and Brittni Kinney Ratliff, VP at Influence & Co. In this webinar, you'll learn why content marketing is important, how to get started, and how to maximize its value, generating B2B leads for your eLearning company.
2019 Realities360 Pre-Conference Workshops
These pre-conference workshops will give you a full day to build your skill set and incorporate specific tools into your work.
2019 Realities360 Conference & Expo
Realities360 Conference & Expo is the premier AR/VR event for training and education. Join us on June 25-27, 2019!
Why Microlearning Is The Future Of Corporate Training
Microlearning consists of small, easy to digest spurts of learning designed to meet a specific learning outcome.
Designing For Mobile Learning
Infographic describing best practices when designing interactive content for mobile learning.
5 Statistics To Prove Why The Corporate Workplace Loves Microlearning
Delivering content through bite-sized microlearning nuggets eases content delivery and consumption. But why should the corporate workplace adopt microlearning? Check these eye opening stats.
13 Types Of Infographics To Improve Learner Engagement Infographic
Infographics are one of the best marketing tools out there. In fact, studies have shown that including visuals makes information easier to remember, and your messages are received quicker than through text alone. It's not surprising that infographics have extended far beyond the marketing sphere to arenas such as teaching and the media.
7 Things To Consider While Choosing An Online Course Platform
The biggest reason why course creators struggle to find the best online course software is that they aren't sure about what they should look for in an online course platform.
See our full eLearning Archive