This Week's Best eLearning News and Articles (Issue 291)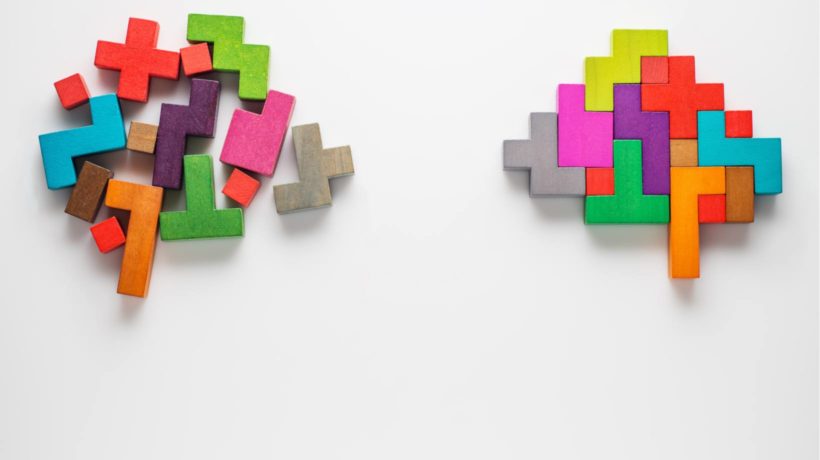 Free eBook: Providing An Amazing Custom eLearning Solution For Corporate Training
When embarking on any new project, it's an excellent, fresh and unique opportunity to start creating something compelling. It is in the role of the L&D manager, where you assist in the organization's success by coaching and developing people, where lies this excellent opportunity. For all the ins and outs of best practices for L&D managers, keep reading about Inno-Versity's approach towards creating custom eLearning solutions for corporate training.
Custom eLearning Trends To Enhance Your L&D Strategy
When you're catering to a large, diverse audience, you need to mix and match different strategies to keep them engaged. Here's a look at some trends that can give your L&D strategies a boost!
7 Ways To Plan A Promotional Campaign For Surefire Success
Launching a promotional campaign for a new market player can be a daunting task. How can startups follow a surefire template to start their promotional campaign and be in control of the strategic outcome? In this article, explore 7 steps to establish success as a new market entrant.
3 Strategies For Successful Behaviour Change In The Workplace
Behaviour change is essential if you want your training to impact your organisation. But behaviour change isn't simply a case of screwing your eyes shut and willing it into being.
4 Tips For Designing Authentic Custom eLearning
Use these tips to create Authentic custom eLearning that keeps learning experiences as close to real life as possible.
5 Data Points To Build Your SaaS B2B Ideal Customer Profile
In my previous article, I shared some insights about why it is important for SaaS B2B companies to have a clear definition of their Ideal Customer Profile. And how this ICP will help them with their content customization, lead-generation campaigns, and outbound activities. Now it's time to understand the data points you should be considering while building your SaaS B2B Ideal Customer Profile.
7 Overlooked Employee Training Software Benefits
With more and more millennials entering the workplace, organizations are turning to employee training software to meet modern expectations. But is a new LMS worth the investment? In this article, I'll highlight 7 overlooked benefits of employee training software.
How L&D Teams Can Use eLearning To Support Employees' Career Growth
One vital factor that people consider before choosing a course is career growth. With or without high salaries, most employees crave for career growth and would go to any length to get it. So it's essential that L&D teams use career growth tips to support employees in their company.
A 5-Step Plan To Create A Captivating Scenario-Based Corporate Training
Scenario-Based Learning (SBL) is a popular strategy that can checkpoint learning and help learners improve their decision-making skills. In this article, I outline a 5-step plan you can use to create a captivating scenario-based corporate training.
10 Essential Elements To Include In Your Downloadable Online Training Resources
Offline and online training materials may eliminate tech distractions, but you still need to grab your corporate learners' attention to make the knowledge stick. In this article, I'll highlight 10 essential elements to include in your downloadable online training resources.
When And Why You Need A White Label LMS
You need your online courses to look and sound like you. But that doesn't mean you have to develop your own custom LMS. Today, advanced customization features make white labeling a simple solution with many advantages. Let's talk about some of the ways you could benefit from a white label LMS.
5 Mobile LMS Features Will Help You Manage Your Training Programs
Learn the key features that you need to look for in your new mobile Learning Management System!
How To Prepare Your Training Content For A Learning Vendor
Something has changed at your company. You've realized your employee onboarding could be streamlined or yoursales enablement training could be more efficient. Maybe the market has changed, and your company needs to adapt.
Quantity Vs Quality: How To Generate Better Leads From Your eLearning eBook
The target of creating and promoting an eBook is to generate leads. For B2B marketers, however, success doesn't come from plain leads, but from the most qualified and highest-quality ones. In this article, I'll share valuable know-how on how to generate leads and build a strategic foundation that emphasizes quality.
Learning On The Go: Switching To Responsive Design To Improve The Effectiveness Of Mobile Learning
On-demand and point-of-need learning are two of the most vital parts of any mobile learning strategy. The whole point of mobile learning is to introduce flexibility, so why is mobile-responsive design so important?
Why You Need An Ideal Customer Profile In Your B2B SaaS Marketing Strategy
A significant number of companies I've recently spoken to are still struggling to identify their core target. In this article, I'll try to shed some light on why it is important to have an Ideal Customer Profile, and what you'll be using this ICP for.
Why Is eLearning Content Attractive To The Learners?
Ensuring attention and best results.
Learning Industry Innovations: Outstripped Clients' Needs?
It's an exciting time to work in the learning and development industry. There are more tools, technologies, and trends to choose from than ever before.
SweetRush Honored As A 2019 Top 20 Blended Learning Company
For the first time, eLearning Industry names its selection of the best blended learning companies worldwide providing clients superior solutions, and SweetRush has made the list.
PeopleFluent Ranked In 2019 Aragon Research Globe™ For Corporate Learning
PeopleFluent has been positioned as a leader in corporate learning, by Aragon Research Globe™ for the fifth year in a row.
GoSkills Learning Platform Recognized With Top Industry Awards
GoSkills, a leader in corporate training solutions, was recently recognized with several prominent Learning and Development industry awards.
Valamis Publishes A Comprehensive Guide On AI In Corporate Learning
The guide is supposed to help organizations understand what advantages AI can provide and what possible steps they can take to implement it in practice.
EI Design Ranks #2 In The Top 20 eLearning Content Providers For Blended Learning For 2019 By eLearning Industry Inc.
EI Design secures another global ranking, #2 position, in the recently announced list of Top eLearning Content Providers for Blended Learning for 2019 by eLearning Industry Inc.
Rapid Authoring Using Quick Start Projects And Out-Of-Box Interactions In Adobe Captivate
The webinar Rapid Authoring Using Quick Start Projects And Out-Of-Box Interactions In Adobe Captivate is sponsored by eLearning Industry and presented by Dr. Pooja Jaisingh, Adobe's Senior Learning Evangelist. In this webinar, Pooja will show you how to create visually appealing eLearning courses!
Structured for Success: Organizing a Global Training Team & Program
The webinar Structured for Success: Organizing a Global Training Team & Program is sponsored by eLearning Industry and presented by Katrina Marie Baker, Adobe's Senior Learning Evangelist. In this webinar, Katrina will show you how L&D leaders can organize efficient global training programs!
Mobile eLearning – Create True Responsive Content Using Ready-To-Go Slides And Fluid Boxes
The webinar Mobile eLearning – Create True Responsive Content Using Ready-To-Go Slides And Fluid Boxes is sponsored by eLearning Industry and presented by Pooja Jaisingh, Adobe's Senior Learning Evangelist. In this webinar, Pooja will show you how to create responsive content for your mobile eLearning courses in Adobe Captivate!
10th International Conference On eLearning 2019
The Belgrade Metropolitan University invites you to The 10th International Conference on eLearning that will be held on September 26-27, 2019 at Belgrade Metropolitan University, Belgrade, Serbia.
innovedCon 2019
If you're searching for experiences to spark inspiration and ignite a new passion for higher ed online learning, then put innovedCon on the top of your 'Amazing Conferences I Need to Attend' list.
See our full eLearning Archive