This Week's Best eLearning News and Articles (Issue 292)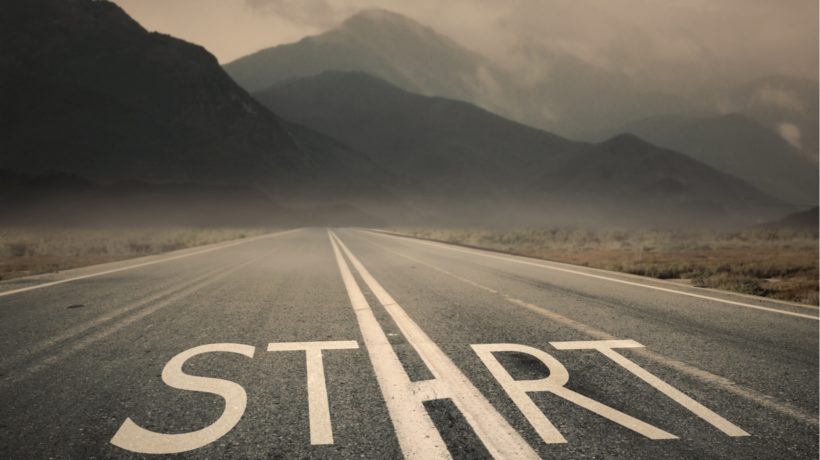 Free eBook: Project Kickoff Meeting – Your Most Important Tool For Project Success
It goes without saying that a project kickoff meeting has a whole plethora of benefits to it. At the same time, it can present some considerable bumps along the way. So how can you plan and organize a project kickoff meeting with care?
Mobile Attribution 101: How To Make Sure Your App's PPC Campaigns Are Actually Delivering
People download apps using their phones and tablets because that's where they will use them. Tracking mobile app downloads conventionally doesn't work.
How To Drive Behaviour Change In The Workplace Using A Microlearning App
Some learning apps can be used to drive behaviour change in the workplace. But are they effective enough? And how can they be used to maximum effect? This model will help you deliver the kind of business-transforming training you've always dreamed of!
Why It Is Important For L&D Managers To Design Timely Custom eLearning Solutions
Learn why it's important to design learning experiences that can be delivered on-demand, so learners get the content they need, as soon as they need it.
6 Notable Advantages Of Using Online Training Software For L&D
Online training seems to be the go-to option for start-ups and Fortune 500s, alike. But is your organization ready to make the switch and invest in online training software?
5 Effective eLearning Design Tips For Reducing Cognitive Load In eLearning
Information overload has an adverse effect on the learning process and retention. Employees tend to lose interest in your course when it gets flooded with content. But with the right eLearning design, you can create quality content for your learners.
Updated eLearning Trends In 2019 To Help You Enhance Your Learning Strategy And Maximize Returns
As we hit mid-year, you are possibly looking at accelerating your training investments in CY 2019. In this article, I share my updated predictions of eLearning trends in 2019 that you can use to enhance your learning strategy.
8 Resources That Are Missing From Your Customer Online Training Course
Are your consumers aware of all the benefits your product can bring to their every day lives? A customer online training course can help you keep your customers well informed and loyal to your brand.
Microlearning Content 101: How To Adjust Your Course Content For Successful Delivery
The benefits of microlearning have made it one of the best-loved training approaches today. But what if all your courses are already developed? Do you really need to start over? Not if you follow these simple tips for creating microlearning content from existing course materials.
Transforming Your Organization's Online Training Strategy With A Mobile LMS: 4 Best Practices
Find out how a mobile Learning Management System can transform your organisation's online training strategy.
Improve Your B2B Lead Generation ROI By Repurposing Your eBook
When you publish your eBook, you have succeeded in one of the stages of strategically marketing your content. However, you can keep on generating leads and attracting readers. In this article, I'll share 3 tips on how you can repurpose your eBook to enhance B2B lead generation return on investment.
4 Common Challenges When Developing Your Mobile Learning Strategy
Developing a mobile learning strategy isn't as simple as it sounds, and you may encounter some challenges along the way, but a solid strategy is the foundation of any change in approach to learning in your organisation. Here are a few common challenges, and how you can overcome them.
How Can eLearning Be Used For Specially-Abled Learners?
A solution which includes all…
How Do You Design An Efficient eLearning Course?
It may sound counter-intuitive, but designing Efficient learning is more work. It's easier to make a course that has everything but the kitchen sink. To create a streamlined and well-organized course, you need to consider how to achieve the business goal in the least amount of time for the learners.
6 Extended Enterprise Learning Benefits For Your Business
An effective training strategy for your extended enterprise has a ripple effect. Not only does it guide your customer and partner success, but its learning benefits are also far-reaching, impacting everything from sales to engagement to retention.
5 Essential Design Tips For Implementing Emotional Learning
As Pink says in the book 'A Whole New Mind': "It's no longer sufficient to create a product, a service, an experience, or a lifestyle that's merely functional. Today, it's economically crucial and personally rewarding to create something that is also beautiful, whimsical, or emotionally engaging." Design is utility enhanced by significance.
The 5 Critical Cs For A Comprehensive L&D Strategy
The purpose of any L&D strategy is to support the organization's strategic and operational plans, through developing sustainable competent performance in all employees, for all roles, now and in the future. To achieve this requires Clarity, Capacity, Capability, Commitment, and, sense of Community.
How To Create LGBTQ Diversity Training That Promotes Inclusion And Equality
For LGBTQ employees, inclusion considers factors that many heterosexual or cisgender people take for granted. It encourages inclusion for those across a wide spectrum of sexualities and gender identities. Here are 5 steps to start with when creating your LGBTQ diversity training initiatives.
Why Facebook Adopted Social Learning, And How You Can Set Up A Social Learning Group
One of the largest and most influential companies in the world made its first strategic move into eLearning, and hardly anyone noticed.
So, You Want To Use Microlearning?
The trendy method of corporate training, microlearning, has earned its reputation by enabling employees through a quick, individualized approach. This training method allows trainees to learn information in small, digestible portions, also called "bite-sized learning." The information is so concise that the learner can immediately learn a new skill and then put it into practice.
6 Tips To Use Employee Training Software To Enhance Workplace Productivity
Every organization wants to find ways to make their employees better at what they do without breaking the bank. Whether goods or services, the competition out there is tough! In this article, I'll share how to enhance workplace productivity with the help of employee training software.
AllenComm Tops Learning And Development Industry Lists For The Fifth Year
AllenComm announces 2 new industry awards for blended learning and gamification.
SweetRush Named On Top 20 Gamification Companies List
For the sixth year in a row, SweetRush has been named by Training Industry as one of the Learning and Development industry's best gamification companies—noting that it is "moving forward with Virtual Reality."
SweetRush Expands Its Organizational Transformation Services
SweetRush strengthens its world-class culture and changes consulting offerings by hiring noted change management and communications specialist Fran Willis White to help clients identify obstacles to growth, implement change efforts, and thrive.
SweetRush Honored As A 2019 Top 20 Blended Learning Company
For the first time, eLearning Industry names its selection of the best-blended learning companies worldwide providing clients superior solutions, and SweetRush has made the list.
PeopleFluent Ranked In 2019 Aragon Research Globe™ For Corporate Learning
PeopleFluent has been positioned as a leader in corporate learning, by Aragon Research Globe™ for the fifth year in a row.
Structured for Success: Organizing a Global Training Team & Program
The webinar Structured for Success: Organizing a Global Training Team & Program is sponsored by eLearning Industry and presented by Katrina Marie Baker, Adobe's Senior Learning Evangelist. In this webinar, Katrina will show you how L&D leaders can organize efficient global training programs!
The Best Of DevLearn – The Modern L&D Toolkit: Where Does Gamification Fit?
Explore the innovative ways businesses are using game-based mechanics, aesthetics, and game thinking to impact employees from day one: onboarding.
How Organizations Are Using Digital Learning Τo Have Α Positive Impact Οn Society
The webinar How Organizations Are Using Digital Learning Τo Have Α Positive Impact Οn Society is sponsored by eLearning Industry and presented by Allison Martin, Head of Docebo Academy. In this webinar, you will learn how extending the impact of your learning platform can have a positive effect on society as well. Stay tuned!
Two Client Case Studies: Building Effective L&D Teams For Rapid Development
The webinar Two Client Case Studies: Building Effective L&D Teams For Rapid Development is sponsored by eLearning Industry and presented by Rodrigo Salazar, leader of Talent Solutions Services at SweetRush. In this webinar, Rodrigo Salazar will share two successful real-life stories to showcase how you can benefit from an effective learning and development strategy. Stay tuned!
Microlearning Design Online Conference
Take your microlearning design to the next level and discover the tools and resources you need to create engaging content that works.
See our full eLearning Archive