This Week's Best eLearning News and Articles (Issue 294)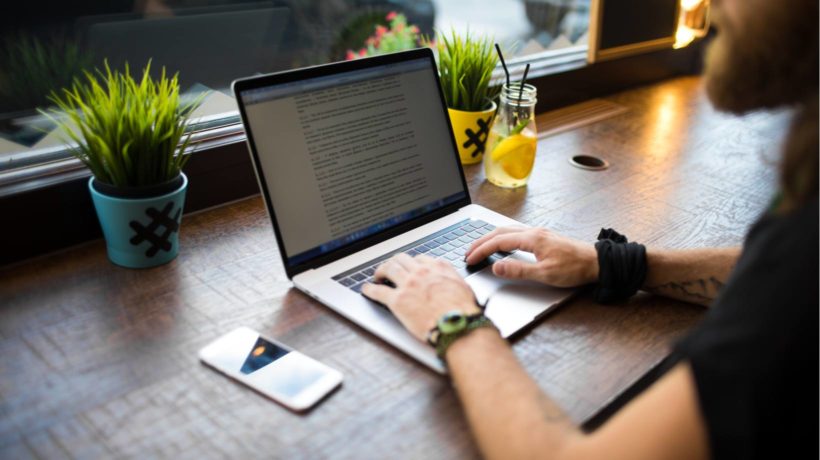 Free eBook – Digital Content Marketing Strategy For eLearning Marketers: An Essential Guide
With so many competing eLearning companies on the market, the odds are that multiple organizations are offering similar content marketing solutions. To solve that problem, brands can use content to establish credibility. Which educational brand is more likely to win a new customer? The one with the pretty logo or the one that offers a library of useful content?
Setting And Tracking KPIs For Your Behaviour Change Campaign
A Key Performance Indicator is how you know you're on track to achieve your business mission. They are the stepping stones that bridge employee training to your organisation's objectives. They're a powerful tool if you want to drive behaviour change in your business!
How L&D Managers Can Impact Learners With Relevant Custom eLearning Solutions
Motivate and engage learners with relevant solutions and content that target business goals as well as learning objectives.
Corporate LMS Budget Breakers: 5 Costs To Consider When Implementing LMS Corporate Training
For the most part, online training via LMS is a massive cost-cutter, but like anything else, misaligned planning can raise expenses. What are some of the hidden ways that prices can inch upwards?
Essential Things To Consider Before Buying An Authoring Tool
Authoring tools help to save time, money and increase productivity by enabling collaborative authoring. However, with many authoring tools on the market, it's important to research one's requirements before choosing an authoring tool that ensures eLearning effectiveness.
5 Innovative Compliance Training Strategies That Will Get You The Desired Results
If you are looking for ways to make your compliance training compelling and interesting, read on! In this article, I outline how to uplift boring compliance training with innovative strategies and successfully meet your mandate.
6 Reasons Why Your SMB Needs A Mobile LMS For JIT Performance Support
We're often told mobile and digital are the answers to everything, and we accept it without question. But what exactly does mobile LMS fix, and can organizations function without it?
Easy-To-Use LMS: What Does That Actually Mean?
You know your company needs an LMS that's intuitive and easy-to-use, both for learners and administrators. But what exactly does a user-friendly LMS look like? To help you answer this question, we've pulled all of the most important features of an easy-to-use LMS into one list.
6 Mobile LMS Implementation Mistakes Training Companies Should Avoid
Learn the most common mistakes when it comes to mobile LMS implementation so you can be confident you'll avoid them!
5 Mobile Learning Barriers And How To Overcome Them With A Mobile-Friendly LMS
While mobile learning opens doors for a new kind of workplace learning experience, it comes with its challenges. The key to a strong learning strategy is preparing for these barriers and understanding how to overcome them; a mobile-friendly LMS can help.
Why Having An LMS-Supported Blended Learning Program Goes Hand In Hand With Corporate Organizations
LMS-supported blended learning can work wonders for organizations that require quick and effective employee development and training. In this article, let's discuss how an LMS complements a blended learning program, making it the best choice for large-scale corporate learning.
6 Key Factors That Define A Smart Extended Enterprise Learning Solution
One thing every organization that's educating their extended enterprise needs is an LMS. More specifically, one that enables your business to train each audience you have within a single solution and in a scalable way.
4 Smart Compelling Story Narratives To Make Your Learning Unforgettable
Some of the best methods to practice effective learning, with content which learners retain, are accomplished by using stories and narratives. It's a well-known mantra that strong narratives make for intrigued and engaged readers and learners. Stories influence our perception by showing things from a different perspective and placing, well, knowledge in a new light. Storytelling and strong narratives have established themselves as the most potent traditions which humans possess. Because there is a lesson behind every story with certain morale or instruction, it means it is an essential tool.
4 Blended Learning LMS Budgeting Tips To Maximize Your ROI
Trimming costs is the over-arching objective of just about any commercial activity in existence. How can you reduce the expenditure on your blended learning course without dialing down its quality?
5 Factors That Can Decrease The ROI Of A Value For Money LMS
When using an LMS, ROI is important. Is your Learning Management System delivering against your objectives? Is it really giving you your money's worth or is it hurting your bottom line? In this article, I'll highlight the top 5 factors that negatively impact your LMS ROI.
Steps To Personalizing The eLearning Experience
eLearning is becoming a ubiquitous part of the corporate experience. Companies are taking advantage of mobile and internet technologies to educate their workforce on a plethora of subjects. This practice, of course, has many benefits: speed, mobility, standardization.
5 Ways Of Bringing Training Videos Into The Future
Video is a staple of the training industry. Usually, in the form of lectures and online tutorials, video is often the go-to for those wishing to mimic a classroom experience. But video can accomplish so much more.
Learning Management System (LMS) Product Review
A closer look at iSpring Learn and iSpring Suite, two of the main products of iSpring. The products consist of an eLearning authoring toolkit and an LMS, both of which might be useful for your company. Let's find out!
No, We Cannot Look Everything Up
Search can help us find information, but we must know what to look up and how to interpret and use it. Existing knowledge helps us know what to look up. Existing knowledge helps us know if what we find is relevant. It helps us understand what the information means. And so on.
Virtual Learning Manager, Instructional Design
The Learning Manager, Instructional Design supports key aspects of Healthier Generation's (HG) virtual training strategy, with a particular focus on the design, development, and evaluation of on-demand eLearning products. This position will work closely with the Virtual Learning Manager and subject matter experts across the organization to identify Healthier Generation audience e-learning needs and meet those needs with high-quality eLearning products reflective of the HG brand. S/he will be responsible for the planning, creation, promotion, delivery, and evaluation process for on-demand learning opportunities that facilitate HG learners in acquiring knowledge, skills and competencies in an effective and appealing manner.
Visual Arts Instructional Designer
Operate independently to design and develop visual and interactive learning solutions to support the overall curriculum and Technology Training Services. Contribute to the development of graphic design materials for online, e-learning and instructor-led course development, develop and design training and instructor materials, develop audio/visual online performance support solutions, and learning evaluation.
Instructional Designer
TRWA is seeking an Instructional Designer to develop online self-directed education for retail water and wastewater operations system staff. The position is responsible for creating technology-based training and content for online courses and converting existing TRWA water and wastewater manuals used in teaching live classroom courses into self-paced online formatted courses.
LMS Specialist
We're looking for a hands-on individual who is solutions focused and has LMS admin experience (preferably Moodle or Totara Learn) to support in all aspects of maintaining, troubleshooting and improving the Academy's core platform, Kaya. You can also apply for this job here.
eLearning Instructional Designer And Developer
The ANA is seeking an experienced E-learning Instructional Designer and Developer to work on eLearning course refresh/updates, enhancement of interactive and engaging instructional design approaches, new course development, and course management in the learning management system (LMS).
AstraZeneca And Sponge Win Silver At Brandon Hall Group Excellence Awards
AstraZeneca, the global biopharmaceutical company and Sponge, a leader in innovative custom digital learning won a coveted Brandon Hall Group silver award for Excellence in Learning 2019.
Sponge Gets Serious About Play At Learning Live 2019
Digital learning provider Sponge – the LPI's Learning Provider of the Year 2019 – will be highlighting the benefits of using play and creativity to engage learners at Learning Live, 133 Houndsditch, London on 4-5 September 2019.
SweetRush And Clients Rock Brandon Hall Group Awards With 19 Golds!
SweetRush was a top overall winner at the 2019 Brandon Hall Group Excellence Awards, earning 28 honors—including 19 Golds—in a broad range of categories. These wins reinforce its and its client-partners' commitment to imagination and innovation.
PeopleFluent Recognized In Performance Management Solutions Report
PeopleFluent has been recognized as a balanced performance management solutions provider, offering all 14 of the advanced capabilities needed to improve the workforce experience and process efficiency.
Summit Awards Honors AllenComm Compliance And Onboarding Courses
AllenComm takes home 3 Summit Creative Awards for client compliance training and onboarding projects.
How Organizations Are Using Digital Learning Τo Have Α Positive Impact Οn Society
The webinar How Organizations Are Using Digital Learning Τo Have Α Positive Impact Οn Society is sponsored by eLearning Industry and presented by Allison Martin, Head of Docebo Academy. In this webinar, you will learn how extending the impact of your learning platform can have a positive effect on society as well. Stay tuned!
Three Case Studies: Building Effective L&D Teams For Rapid Development
The webinar Three Client Case Studies: Building Effective L&D Teams For Rapid Development is sponsored by eLearning Industry and presented by Rodrigo Salazar, leader of Talent Solutions Services at SweetRush. In this webinar, Rodrigo Salazar will share three successful real-life stories to showcase how you can benefit from an effective learning and development strategy. Stay tuned!
Move Your Training Online In 6 Steps
Companies everywhere are reaping the benefits of virtual training. Reduced travel time/costs, quicker responses to training needs, impact on global teams. Yet, many worry training quality is being lost. Can training be moved online successfully?
Mobile eLearning – Create True Responsive Content Using Ready-To-Go Slides And Fluid Boxes
The webinar Mobile eLearning – Create True Responsive Content Using Ready-To-Go Slides And Fluid Boxes is sponsored by eLearning Industry and presented by Pooja Jaisingh, Adobe's Senior Learning Evangelist. In this webinar, Pooja will show you how to create responsive content for your mobile eLearning courses in Adobe Captivate!
Microlearning Design Online Conference
Take your microlearning design to the next level and discover the tools and resources you need to create engaging content that works.
See our full eLearning Archive