This Week's Best eLearning News and Articles (Issue 295)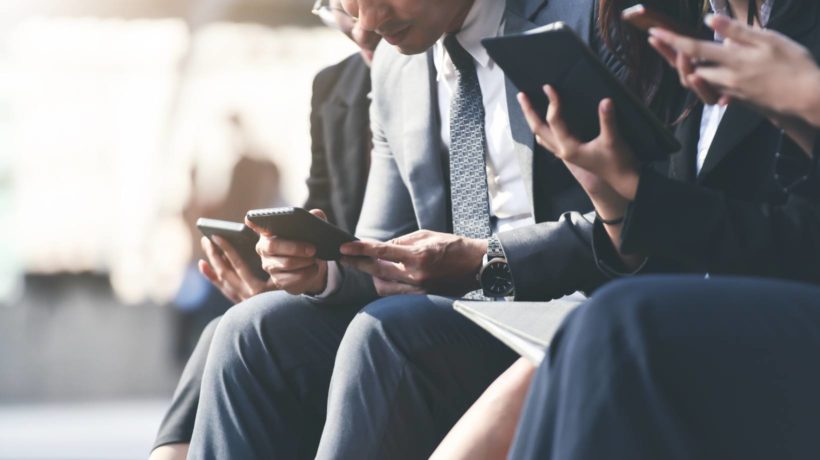 Free eBook: Mobile LMS Guide For Training Companies – How To Take Your Training Programs To The Next Level With The Right Mobile LMS 
There are multiple ways a company can benefit from a Mobile LMS. It speaks for itself what the advantage is of not being bound by location. That a learner can learn at their favorite location, at a time they consider most convenient on a device they feel like navigating. You might want to consider a whole bunch of benefits which you never even knew of.
Custom eLearning UX And UI Best Practices: How Are You Captivating Your Learner?
By designing and publishing a polished course—one that resonates strongly with your audience—you prevent distractions, build credibility, and keep them focused on the learning objectives.
Is Your Current Platform Worth The Investment? 6 Tips For A Successful LMS Evaluation
How can you determine if your current LMS is giving you value for your money? In this article, I'll share tips to evaluate your system and see if it's really worth the investment.
Cloud-Based And Desktop Authoring Tools For eLearning: Which One Is Better For Online Training?
With the advancement of technology, authoring tools have, to no small extent, affected the way organizations manage their eLearning development. They're now shifting away from using tools that depend on lots of programming and design and focusing on authoring tools for eLearning development.
How Personalized Learning Enhances Your Employees' Development
L&D teams constantly seek approaches to managing the rapid development of the workforce to help businesses stay ahead of the competition. In this article, I outline how personalized learning for employee development can help them in meeting this mandate.
7 Tips To Cultivate A Proactive, Self-Starter Learning Culture
Do you need a team of go-getters who take it upon themselves to upskill and broaden their knowledge base? In this article, I'll share 7 tips to develop a self-starter learning culture in your organization.
Should The Challenges Of Mobile Learning In Corporate Training Stop You From Using it?
Ever forgotten your phone at home and spent the entire day reaching in your pocket for something that wasn't there? Sounds like a bad day, right? Mobile phones have become an integral part of our lives and our learning. But are the challenges of mobile learning too great to bear? Maybe, maybe not.
6 Tips To Choose The Best Mobile LMS To Support Your Online Training Program
Find out the top 6 things you need to look for in your new mobile LMS to ensure you're fully supporting your online training program.
Taking Learner Engagement To The Next Level With A Mobile-Friendly LMS
Learner engagement is the ultimate goal for L&D, and mobile learning can be a route to improving it. Today, we're looking at how mobile impacts engagement, and why a mobile-friendly LMS is a vital part of the equation.
Using Video-Based eLearning To Enhance Onboarding
Video is the most consumed content-type in the modern world, as it is a visual medium which makes content easy to retain. Video-based eLearning can be utilized to take advantage of video's manifold benefits to onboard employees too. This is what we'll discuss in this article.
6 Steps To Efficiently Implement An Extended Enterprise LMS
When implementing an LMS to train your extended enterprise there are many tasks to juggle. But if you have a well-considered plan, the right resources, and the help you need from your LMS vendor, the process should go smoothly.
Personalize The eLearning Experience Through A Culture Of Empathy
Of all the skills you need to engage and make sure that knowledge is retained by the learners, empathy is a vital skill. Especially for anyone seeking to create eLearning that really connects and resonates with learners.
6 Tips To Use Employee Training Software To Improve Profit Margins
The main goal of any successful business is to increase profits and widen its client base. How is it possible to achieve both goals by putting your employees in front of a screen?
Successful Custom eLearning: Top Tips L&D Managers Can Use To Create A Fun Learning Experience
All good training should have some element of Fun because the sense of mastery that learners develop is a positive, rewarding emotion.
Key Features Of A Meaningful eLearning Course
There are several ways to make sure that your course is relevant to the needs of the person who has to take them. But determining the shape and form of your eLearning courses to make them truly meaningful is far from easy.
The Key To Effective Employee Onboarding
Sometimes, the simplest solution is the best. An action planner can be a critical component of an effective onboarding strategy.
6 Steps To Efficiently Implement An Extended Enterprise LMS
When implementing an LMS to train your extended enterprise there are many tasks to juggle. But if you have a well-considered plan, the right resources, and the help you need from your LMS vendor, the process should go smoothly.
How To Create An Agile Culture In Your eLearning Organization?
Everyone has heard of the terminology "agile" before at some moment in time. An agile culture is a flexible culture. A culture that learns and adapts quickly to change all whilst delivering value—something which is specifically valuable to your eLearning organization. Use organizational learning to constantly create or learn new skills and apply new knowledge across the company.
Immersive Learning: How Can It Transform Your Training?
Learning and Development can be quite a monotonous task these days, but how can we transform it to motivate and inspire learners?
5 Tips To Evaluate A Value For Money LMS During An LMS Free Trial Or Demo
What better way to test a value for money LMS than trying it on a demo? This should be the time for you to assess whether an LMS is right for your company. But are you really making the most out of your LMS free trial?
Why Failure Is The Best Learning Tool Of All
Failure is an inseparable part of learning. While negative experiences can hurt a learner's self-esteem and confidence, a career devoid of any failures is one where no learning or growth can possibly occur. This article discusses how learners can use failures as fuel to drive their learning.
Virtual Learning Manager, Instructional Design
The Learning Manager, Instructional Design supports key aspects of Healthier Generation's (HG) virtual training strategy, with a particular focus on the design, development, and evaluation of on-demand eLearning products. This position will work closely with the Virtual Learning Manager and subject matter experts across the organization to identify Healthier Generation audience e-learning needs and meet those needs with high-quality eLearning products reflective of the HG brand. S/he will be responsible for the planning, creation, promotion, delivery, and evaluation process for on-demand learning opportunities that facilitate HG learners in acquiring knowledge, skills and competencies in an effective and appealing manner.
Visual Arts Instructional Designer
Operate independently to design and develop visual and interactive learning solutions to support the overall curriculum and Technology Training Services. Contribute to the development of graphic design materials for online, e-learning and instructor-led course development, develop and design training and instructor materials, develop audio/visual online performance support solutions, and learning evaluation.
Instructional Designer
TRWA is seeking an Instructional Designer to develop online self-directed education for retail water and wastewater operations system staff. The position is responsible for creating technology-based training and content for online courses and converting existing TRWA water and wastewater manuals used in teaching live classroom courses into self-paced online formatted courses.
LMS Specialist
We're looking for a hands-on individual who is solutions focused and has LMS admin experience (preferably Moodle or Totara Learn) to support in all aspects of maintaining, troubleshooting and improving the Academy's core platform, Kaya. You can also apply for this job here.
eLearning Instructional Designer And Developer
The ANA is seeking an experienced E-learning Instructional Designer and Developer to work on eLearning course refresh/updates, enhancement of interactive and engaging instructional design approaches, new course development, and course management in the learning management system (LMS).
EI Design Is Hosting A Free Webinar On "Microlearning In Action – Tips, Techniques, And Examples On How To Use It To Drive Employee Performance"
Join us for a free webinar on "Microlearning in Action – Tips, Techniques, and Examples on How to Use It to Drive Employee Performance," presented by Asha Pandey—the Chief Learning strategist at EI Design—and sponsored by eLearning Industry Inc.
CommLab India Tops The List Of Blended Learning Providers For 2019
CommLab India was ranked first in blended learning by eLearning Industry that rated high-performing companies on various parameters. CommLab India is a global leader in rapid eLearning solutions and authoring tools expert.
AllenComm Reaches Milestone With Brandon Hall Group HCM Excellence Awards
AllenComm and clients awarded 7 Brandon Hall Excellence Awards for onboarding, leadership, and compliance projects.
SweetRush To Host Webinar On Rapid Development Of Learning Solutions
In this insightful webinar, SweetRush and clients share how to build Learning and Development teams to support rapid development of learning solutions. Attendees will learn how to adopt and benefit from staff augmentation as a talent strategy.
AstraZeneca And Sponge Win Silver At Brandon Hall Group Excellence Awards
AstraZeneca, the global biopharmaceutical company and Sponge, a leader in innovative custom digital learning won a coveted Brandon Hall Group silver award for Excellence in Learning 2019.
Move Your Training Online In 6 Steps
Companies everywhere are reaping the benefits of virtual training. Reduced travel time/costs, quicker responses to training needs, impact on global teams. Yet, many worry training quality is being lost. Can training be moved online successfully?
Three Case Studies: Building Effective L&D Teams For Rapid Development
The webinar Three Client Case Studies: Building Effective L&D Teams For Rapid Development is sponsored by eLearning Industry and presented by Rodrigo Salazar, leader of Talent Solutions Services at SweetRush. In this webinar, Rodrigo Salazar will share three successful real-life stories to showcase how you can benefit from an effective learning and development strategy. Stay tuned!
Mobile eLearning – Create True Responsive Content Using Ready-To-Go Slides And Fluid Boxes
The webinar Mobile eLearning – Create True Responsive Content Using Ready-To-Go Slides And Fluid Boxes is sponsored by eLearning Industry and presented by Pooja Jaisingh, Adobe's Senior Learning Evangelist. In this webinar, Pooja will show you how to create responsive content for your mobile eLearning courses in Adobe Captivate!
Microlearning Design Online Conference
Take your microlearning design to the next level and discover the tools and resources you need to create engaging content that works.
Quickly Converting Flash To HTML5: The Y2K Event For Training
This webinar is sponsored by eLearning Industry and presented by Arun Prakash, Chief Learning Architect at Infopro Learning. You will learn about the importance of converting Flash To HTML5 and how to do it quickly and effectively.
See our full eLearning Archive