This Week's Best eLearning News and Articles (Issue 296)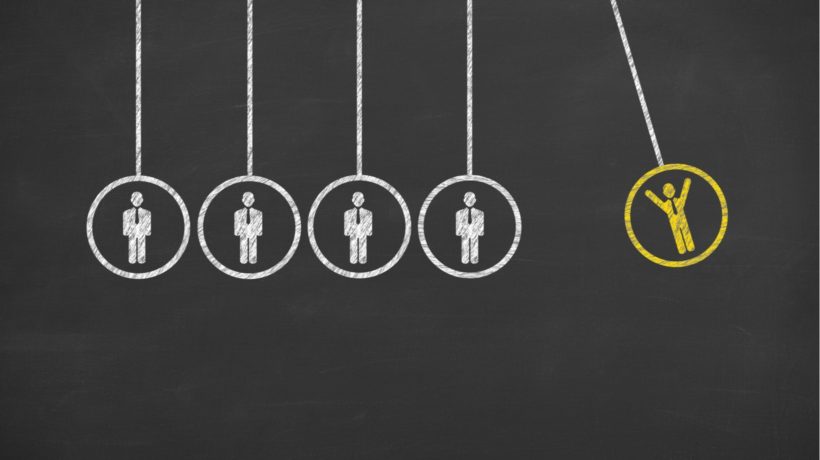 Free eBook – Impactful New Manager Training Using a NextGen LMS: A Complete Guide For L&D Professionals
Digital times, they are a changing. It's incredibly important to train new managers. Due to the rapid changes on a digital level it's very important for companies to facilitate this change so the new managers can thrive in an agile, diverse and ever flexible environment.
Successful Custom eLearning: Top Tips L&D Managers Can Use To Create A Fun Learning Experience
All good training should have some element of Fun because the sense of mastery that learners develop is a positive, rewarding emotion.
5 Common Challenges When Selecting And Implementing Employee Training Software
Have you ever wondered how certain businesses manage to stay relevant for years? Having the best interest of your employees in mind and giving them the info they need ensures long-term success. In this article, I'll share 5 common hurdles for selecting and implementing employee training software.
eLearning Graphic Design Best Practices
No doubt, a vital part of the learning experience involves learners' interactions with the screen. For effective interactions, L&D professionals and SMEs should follow eLearning graphic design best practices.
10 Content Curation Strategies For Corporate Training
Content curation enables L&D teams to offer highly relevant content to support their primary training. In this article, I show you 10 content curation strategies for eLearning that you can use to enhance the impact of your corporate trainings.
6 Reasons Why You Should Find A Value For Money LMS
Value For Money LMS and why you need to make the right investment. The necessity of Learning Management Systems is a foregone conclusion for many organizations. But with so many on the market, is there any way to be sure you're getting the right one? In this article, I'll discuss the importance of finding a value for money LMS.
How To Turn Retail Challenges Into Opportunities With Training
Are you in the retail industry? Hang on, you're in for a bumpy ride! Customers are becoming more demanding, and all the while, your employees are leaving just when you need them the most. To stay in the game, you'll need a solid retail training strategy.
13 Quality Control Checks Your Mobile LMS Should Pass: The Ultimate Checklist For Training Companies
If you're looking to bring a mobile LMS into your training company, here are the things it needs to be able to do in order for you to offer the best eLearning possible.
Choosing A Mobile-Friendly LMS For Successful Mobile Learning Implementation
A mobile learning strategy is nothing without a mobile-friendly LMS. Without the right system, implementation can be slow and painful. Here are a few factors to consider when choosing the right mobile-friendly LMS for your organisation.
Why Should Small Businesses Invest In eLearning?
eLearning is primarily thought of as something that the "big companies" do, as the initial investments can be high. However, eLearning is something every organization, big or small, needs and the investment is worth it. This article explains why even small businesses should invest in eLearning.
6 Extended Enterprise LMS Features That Ensure Training Success
How do you ensure your extended enterprise training strategy has the best chances of success? The answer: invest in an LMS that has the features and functionality to help you every step of the way.
How Serious Games Can Change Your Team's Workplace Perception
If you want defined learning outcomes, you should seriously consider game-based learning as a type of gameplay. It is designed to balance subject matter with gameplay and the ability of the learner to remember and implement the specific subject matter into the real world. In the game-based learning approach, it's all about teaching learners to investigate important features of games, especially in a learning context.
5 Expenses Online Training Software Can Eliminate
In theory, studying online can save a lot of money for individuals who want to advance their education. Does the same apply to a corporate class setting, or is it a technological urban legend?
How Can Digital Transformation Of Learning Help Reduce An Organization's Carbon Footprint?
Global warming is a ubiquitous and pervasive problem, which leads to staggering negative impacts on the whole world. Reducing their carbon footprint is the duty of every organization to their planet, and in this article, we'll discuss how digitally transforming learning can them help do that.
Why Digital Transformation Requires Effective Leadership Training
Technology has embedded itself into every aspect of modern life. For instance, cars are getting closer to the automated, self-driving promises of a sci-fi future. Let's just hope we can avoid the disastrous consequences of half-baked product launches.
Is Your Training Still Relevant? 9 Key Reasons For Modernizing Your eLearning Content
Digital learning has been a key delivery modality for organizations when it comes to training their employees.
How To Create More Interactive Onboarding
Designing interactive employee onboarding can be much harder than you expect. Luckily, new technology and good strategy can help.
6 Parts Of Custom eLearning Development You Can Outsource
Which parts of custom eLearning development can you outsource? Yes, you do have a choice. Outsource only those tasks for which you lack in-house expertise. Explore 6 such aspects in this article.
Convert PowerPoint To Create Interactive Training
Are digital slideshows still the most effective method to train the current workforce or is this format outdated? Is transitioning and adopting new authoring tools a difficult and cumbersome process? Discover how you can transform your existing content to create engaging, hands-on training.
The Benefits Of Designing Custom eLearning That Is Attainable And Void Of Obstacles
An Accessible eLearning course is one that all learners in the target audience can access anywhere, on any device, and without obstacles. The content is easy to understand and can be attained without difficulty.
Why Does Blended Learning Work?
Blended learning—an instructional approach that combines traditional face-to-face instruction with online methods—is an idea that has been kicking around for a while, ever since the rise of the internet.
For The 4th Time, SweetRush Is A Stevie Awards For Great Employers' Finalist
The Stevie Awards for Great Employers 2019 competition is SweetRush's fourth consecutive nomination in the Leadership or Skills Development Solution Provider of the Year category. Its Gold, Silver, or Bronze award will be announced on September 20.
Instilled Celebrates Its First eLearning Industry Award
New cloud-based LXP, Instilled, has won its first award—a Brandon Hall Group bronze award for excellence in the Best Use of Performance Support category.
EI Design Is Hosting A Free Webinar On "Microlearning In Action – Tips, Techniques, And Examples On How To Use It To Drive Employee Performance"
Join us for a free webinar on "Microlearning in Action – Tips, Techniques, and Examples on How to Use It to Drive Employee Performance," presented by Asha Pandey—the Chief Learning strategist at EI Design—and sponsored by eLearning Industry Inc.
CommLab India Tops The List Of Blended Learning Providers For 2019
CommLab India was ranked first in blended learning by eLearning Industry that rated high-performing companies on various parameters. CommLab India is a global leader in rapid eLearning solutions and authoring tools expert.
AllenComm Reaches Milestone With Brandon Hall Group HCM Excellence Awards
AllenComm and clients awarded 7 Brandon Hall Excellence Awards for onboarding, leadership, and compliance projects.
Quickly Converting Flash To HTML5: The Y2K Event For Training
This webinar is sponsored by eLearning Industry and presented by Arun Prakash, Chief Learning Architect at Infopro Learning. You will learn about the importance of converting Flash To HTML5 and how to do it quickly and effectively.
Microlearning Design Online Conference
Take your microlearning design to the next level and discover the tools and resources you need to create engaging content that works.
How To Create And Market An eBook For B2B Lead Generation
This webinar for B2B Lead Generation, specifically designed for eLearning marketers, is sponsored by eLearning Industry and presented by Jon Graves eLearning Industry's VP of Sales and Brittni Kinney Ratliff, VP at Influence & Co. In this webinar, you'll learn the importance of lead generation for eLearning companies, how to make it happen by using an eBook as a lead magnet, and how to maximize its ROI by taking advantage of optimization and re-purposing.
How To Navigate Outsourcing Custom eLearning Development To Maximize ROI
The webinar How to Navigate Outsourcing Custom eLearning Development to Maximize ROI is sponsored by eLearning Industry and presented by RK Prasad, Founder-CEO of CommLab India. In this webinar, you will discover why and how outsourcing custom eLearning development can increase the ROI of your corporate training.
10th International Conference On eLearning 2019
The Belgrade Metropolitan University invites you to The 10th International Conference on eLearning that will be held on September 26-27, 2019 at Belgrade Metropolitan University, Belgrade, Serbia.
Top 20 eLearning Statistics For 2019 You Need To Know
The eLearning market is now more than 21 years old. The eLearning industry grew 900% since the turn of the century.
Chatbots Deliver Speed, But Consumers Still Want Humans. Are We Moving Too Quickly To Automation?
Bots are everywhere. But as Sci-fi predictions become reality, are consumers really ready for shiny and chrome?
The 6-Step eLearning Course Translation Process
Do you want to translate your eLearning courses into the local languages of your global workforce? Do you plan to outsource your eLearning translation? Here is a 6-step translation process that makes your job quick and with minimal cost and translation time.
The State Of Popup Banner Campaigns On eLearning Industry 2019 Edition 
Every year, our Digital Marketing Experts analyze data from over 9M Popup Banner Impressions delivered to eLearning Professionals worldwide helping them to discover new eLearning Resources, Software, Features, Services, and Best Practices.
8 Latest Digital Marketing Trends To Witness In 2019
The digital marketing landscape is changing at a rapid pace. To survive the challenges of digital marketing and to stay ahead in the game, marketers need to stay updated with the evolving digital marketing trends. Today if you aren't "wowing" your customers with personalized content or starting a real conversation with them, you're falling behind the curve.
See our full eLearning Archive